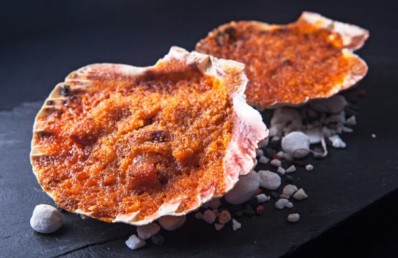 17-04-2017
On our social media, but above all on our twitter, we spend a lot of time giving gastronomic advice. With our #Gastrocamino, we intend to highlight certain typical dishes of the areas where the different Jacobean routes pass, and which stand out above the rest. Today, we've decided to gather some of the best in a single article, so that every foreigner on pilgrimage to Santiago de Compostela falls in love with the Camino...by way of the stomach.
It is true that when travelling the Camino de Santiago there are two types of foreign pilgrims: those who want to taste all the dishes typical of each area and those who will move mountains to find their own country's cuisine.
If Spain is known for anything, it is its cuisine. And it won't be difficult to try it. The regions crossing the different Jacobean routes are peppered with rice dishes, desserts and wines. For those who want to find true Spanish food, this week we're going to be giving more recommendations as part of the Foreigners on the Camino section. For all the rest, we will try to highlight all 10 essential recipes of the Camino de Santiago in this article.
Pil Pil Cod
If you travel the Camino del Norte from the Basque Country, there are many recipes that you must try and this includes pil pil cod. It is made with four basic ingredients: cod, olive oil, garlic and chili peppers, while the sauce is the protagonist, providing an extraordinary flavour. It is called "pil pil" because when glazing the cod, it explodes making a noise from which this onomatopoeia comes from, giving this particular name to the dish.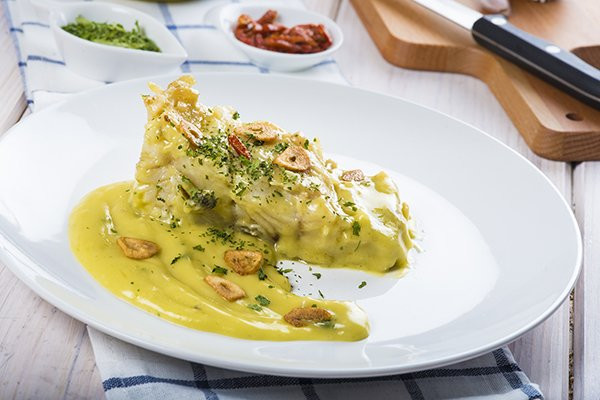 Garlic Soup
Castile and Leon is the epicentre of the Camino Francés. A large part of this route passes through its wide and long fields, so you'll have plenty of time to try many of these typical dishes.
The ingredients of this traditional and humble recipe are broth, bread (usually hard bread left over from previous days), poached egg, paprika, bay leaf, garlic and olive oil.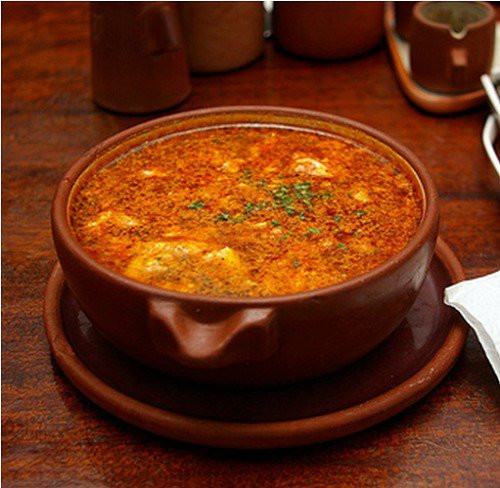 Eggs a la Flamenca
If you travel the Via de la Plata from Seville, you cannot miss its most flamenco dish. This recipe contains eggs, red and ripe tomatoes, chorizo, piquillo peppers, peas, ham, green beans, onion, garlic and green asparagus.
However, the ingredients of this traditional Sevillian dish usually vary depending on who prepares it, it is always served in a clay pot where the eggs are crushed raw with well separated yokes.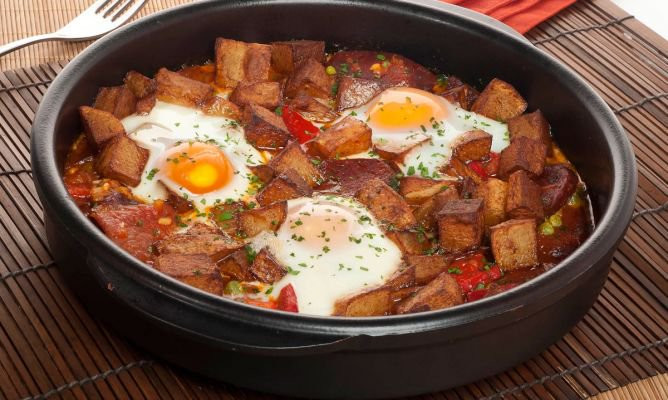 Migas a la Extremeña
Ascending through the Via de la Plata, we arrive to the autonomous community of Extremadura, where we'll be able to taste some of the most known migas in Spain. The migas a la Extremeña are also called shepherd migas and there are a traditional dish made with hard bread, chorizo and egg.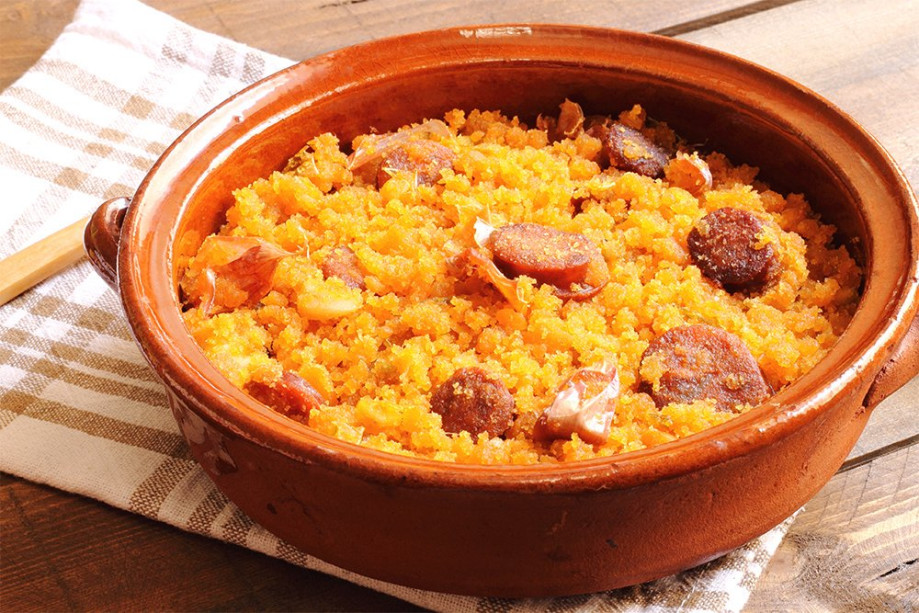 Rice a la Zamorana
You've travelled many kilometres if arriving in Zamora through the Via de la Plata. At this point, rice will do us good, especially considering the quality of this dish. Rice a la zamorana is closely linked to pig slaughter and incorporates many products from this animal, such as the ear, and a vegetable fry.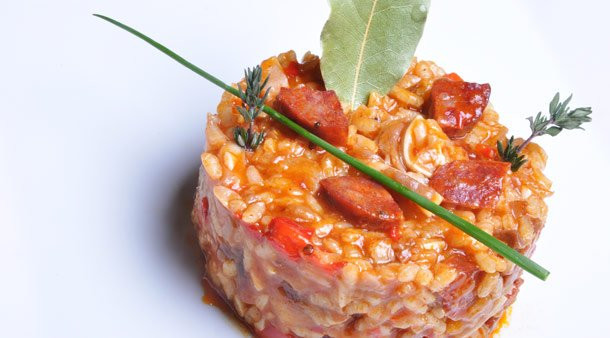 Chilindrón Lamb
We've returned to the north to never leave again. Navarre is the first community through which the Camino Francés passes, and in Spain you can try something as rich as Chilindrón lamb, which consists of a stew of vegetables and tomato with lamb cut into pieces. The choricero pepper is one of the protagonists of its great aroma.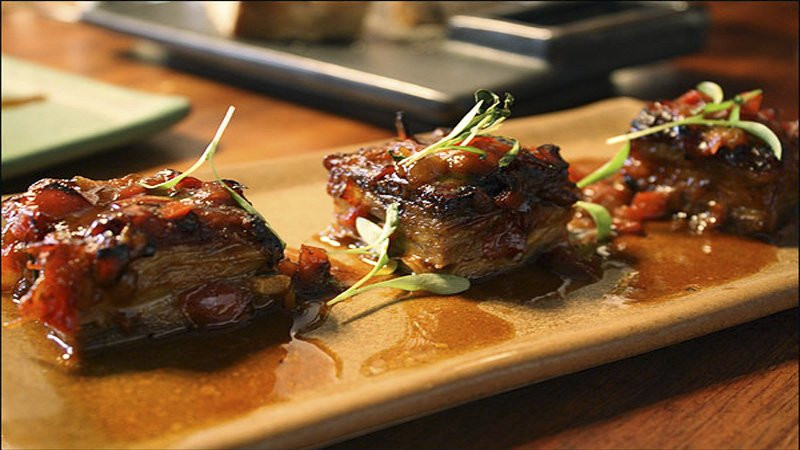 Octopus á Feira
Although on many occasions, you will hear it called "octopus a la gallega", the name of the dish is really octopus á feira. The octopus a la gallega recipe is simple but not easy: the octopus must be put into a large pot where it will be cooked to soften its meat. During cooking, you must remove and put it back in three or four times to "frighten it", and after cooking, it is cut into slices of about one inch and served on a wooden dish sprinkled with hot pepper, coarse salt and olive oil.
Together with the octopus, we recommend a side of "cachelos" (potato cooked with its skin) sprinkled with salt, paprika and a trickle of oil.
One of the busiest places along the Camino to try this tasty delicacy is Melide. There, pilgrims on the Camino Francés cross those on the Primitivo and sit down to eat before reaching Santiago de Compostela.
The difficulty of octopus a la gallega is in reaching an ideal cooking point, it cannot be too soft or too hard when serving, along with finding just the right touch of salt and paprika. Octopus is truly an art!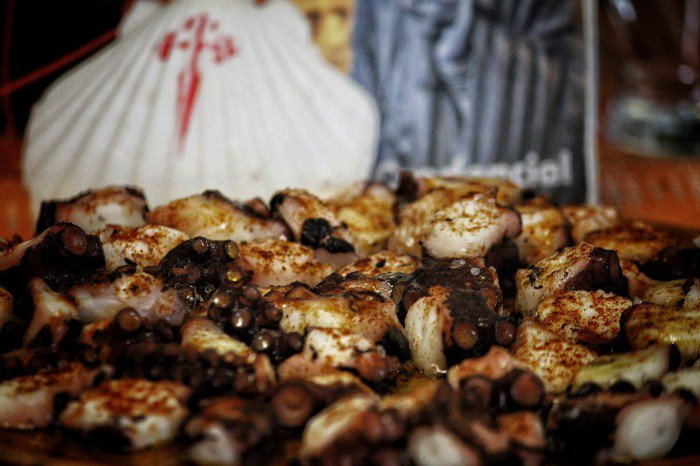 Cocido Lebaniego
Cantabria is a land of great dishes and one of those is cocido lebaniego. It is one of the typical gastronomic dishes of Liebana, in Cantabria (Spain) where the increasingly well-known Camino Lebaniego passes, which can be part of a detour of the Camino del Norte from San Vicente de la Barquera to the monastery of Santo Toribio.
This recipe consists of a base of chickpeas, potatoes and cabbage accompanied by the products from the slaughter of the pig, including the chorizo, bacon and morcilla.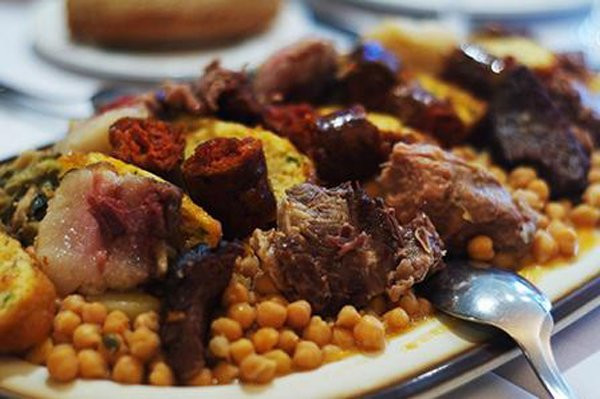 Fabada asturiana
A dish based on the Asturian faba (a bean variety) and sausages like chorizo or morcilla. The fabada asturiana has reached such importance that, according to several authors, it is one of the top ten Spanish dishes, along with potato tortilla, calli or paella. Leaving Asturias without trying a fabada is a sin, especially if you want to combat the cold of winter with this wonderful dish.
The fabada is a plate with many calories, ideal for recovery after a long day of working. A dish typical of the Asturian miners, it is worth trying to get back your energy. Once your stomach is full, you can take a nice nap. The next day, you'll be in top form.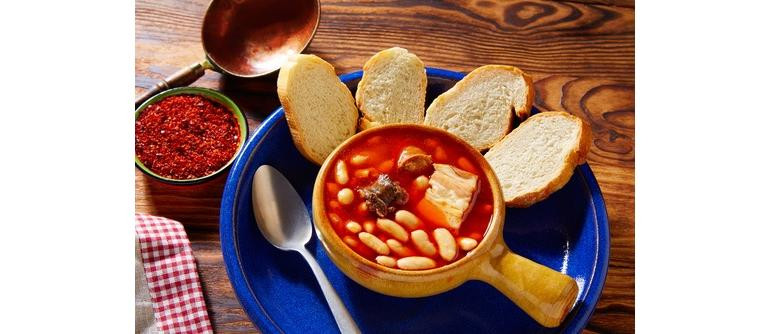 Scallops
Arriving in Santiago, seafood temptations will be all around you. Scallops are one of the most characteristic dishes of Galician cuisine and is perfect tribute for the end of your Camino, served in the shell of the scallop itself, which is also one of the most representative icons of the Camino de Santiago.
The recipe consists of serving each scallop in its shell with an onion sauce, which is sprinkled with breadcrumbs to grill in the oven.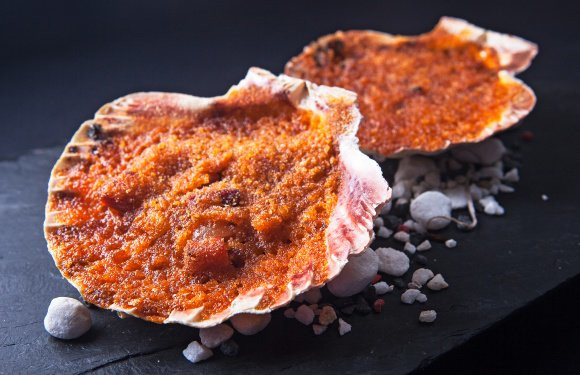 With scallops, we have definitely come to the end of the road of the cuisine of the Camino de Santiago. Now, you'll just have to explain how you've gained so much weight after walking so many kilometres.
We hope that this advice, which you can continue Reading on our blog, Facebook, Twitter and Instagram, helps you on your own Camino de Santiago.
Safe travels to all!!
---
Your email address will not be published.
Mandatory fields are marked with *