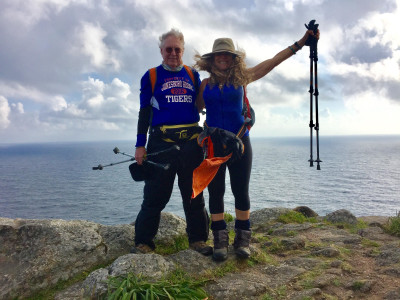 30-08-2018
The Camino de Santiago is an increasingly international pilgrimage. More than 50% of the pilgrims that take the road to Santiago de Compostela come from countries outside Spain, and in particular from United States of America.
In 2017, pilgrims from the US were the fourth biggest nationality group, with a total of 17,552 pilgrims from that country taking the Camino de Santiago. And this figure is only expected to increase this year, given that some 11,000 US visitors have already picked up their Compostela from the Pilgrim's Reception Office. Quite a striking figure when you think that just 10 years ago the number of US pilgrims was generally around the 2,000 mark!
People often mention the film The Way, starring Martin Sheen, as one of the main factors that has raised the profile of the Camino in the USA, but it is also true that increasing numbers of pilgrims cross the Atlantic because they have heard stories about the great experiences of others that have already undertaken the pilgrimage, or because they have been encouraged by a particularly active Friends of the Camino association called the American Pilgrims on the Camino.
Today, on our blog we're going to share with you the stories of five pilgrims from the United States that have completed the Camino this year, so that you can hear about their experiences first-hand. Our stories come from Cathy Seitchik Díaz (Santa Cruz, California); Denis and Marisa Darch (New York), Thor Mikesell (Oregon) and Grace Helmer (Atlanta, Georgia). Five people of different ages and from various corners of the country with five different stories to tell about how they walked, lived and shared their very own Camino de Santiago.
From the United States to the Camino de Santiago
Deciding to undertake the Camino de Santiago and coming all the way here from a country as far away as the United States is usually preceded by some months of research and preparation, a strong interest in the route and a good many hours of travel.
A documentary film, Walking the Camino: Six Ways to Santiago piqued the curiosity of Cathy Seitchik, a 65-year-old teacher from California who has already completed the Camino four times, from Saint Jean Pied de Port to Santiago, as well as reaching Finisterre to take her journey to the "World's End". For Cathy, the Camino represents a great way of combining her two great passions: walking, and meeting people. She has fully achieved this aim, and promises to return next year to complete her fifth Camino and add to her extensive list of friends from more than 40 countries. Cathy says that "the Camino opens up a world that is much bigger than I could have ever imagined".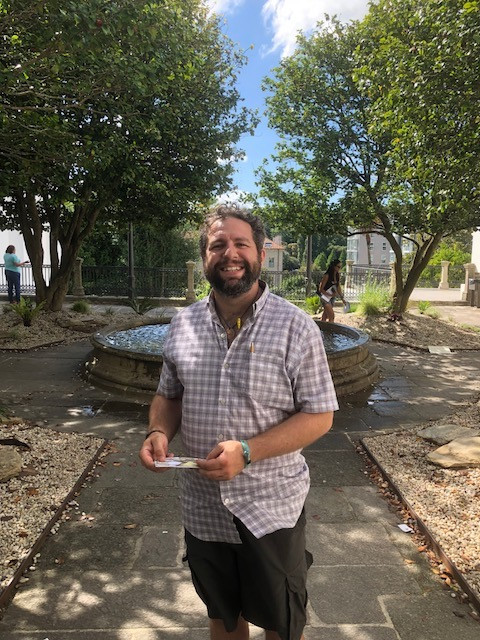 Thor Mikesell came here from Oregon after hearing about the experience of a friend who had done the Camino two years previously. "To clear my mind, to look deep into my soul": these were the motives that brought Thor to the Camino Primitivo (the Primitive Route), encouraged by his wife.
Something similar crossed Grace Helmer's mind when she decided to travel all the way from Atlanta to take the Camino Portugués (Portuguese Route) along the coastal path. The Camino was one of the things she had marked on her "to do list". So much so, that she decided to take the Camino alone, although on completing it she emphasized the "sense of community on the Camino".
For Denis and Marisa Darch, the Camino was also on their "bucket list", and a family celebration was the perfect excuse to travel to Spain and embark on their Camino from Sarria. In Santiago, they told us that "the Camino brings out the best in everyone".
The Camino: alone or in company?
Whether you take the Camino de Santiago on your own or as part of a group is a very personal decision. Each pilgrim has to decide whether they want to experience the Camino for themselves or in the company of family or friends. Although as Cathy says, "on the Camino you're never alone". And she knows what she's talking about, since she has completed the Camino three times with her husband, David, although the third time she took the journey she did so alone. She felt "a little awkward" at first, but music provided her with company and gave her the strength to push through the most difficult times. Britney Spears was Cathy's soundtrack of choice – "stronger, stronger than before" – but each pilgrim has their own choice of songs to keep them motivated!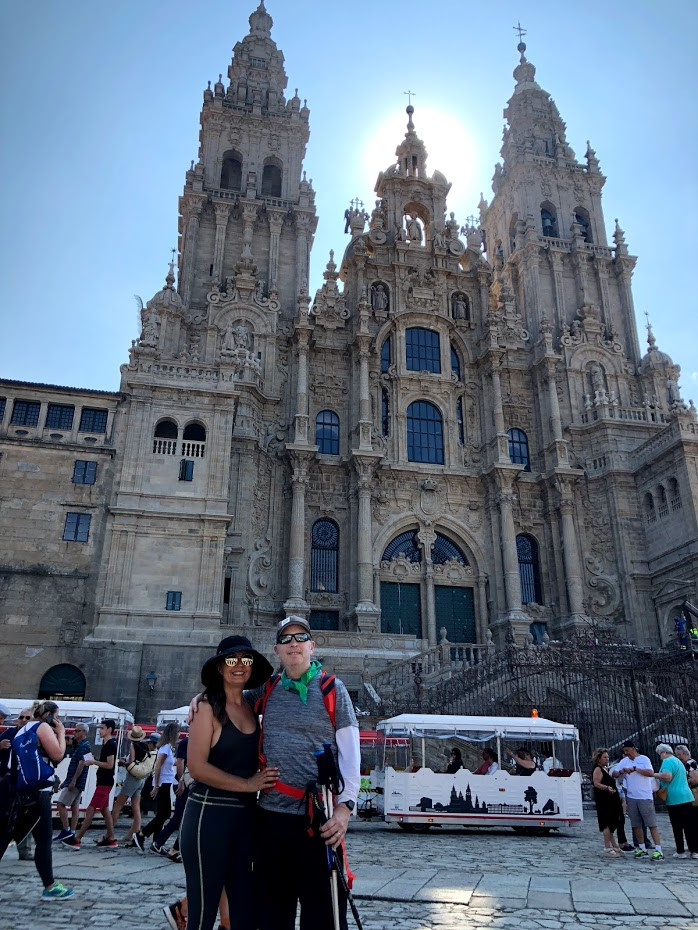 Denis and Marisa also chose to take on the journey with their partner or friends. On this first experience, they say that "the Camino has helped us grow as a couple" – so much so, that they're already considering repeating the journey, only this time with their family and friends.
Meanwhile, Thor says that each person has to take "their own Camino". He began his journey alone, although he ended up joining a group of 12 pilgrims he met during the stages of the Route: "Travelling as part of a group can help many people, although it can be an obstacle for others".
Grace is of the first kind, admitting that "I wouldn't do it alone again, but I would do it in company".
What is the most surprising thing about the Camino?
You never know what will capture a pilgrim's attention. You're bound to encounter many positive surprises on the Camino – and a good many opportunities to learn!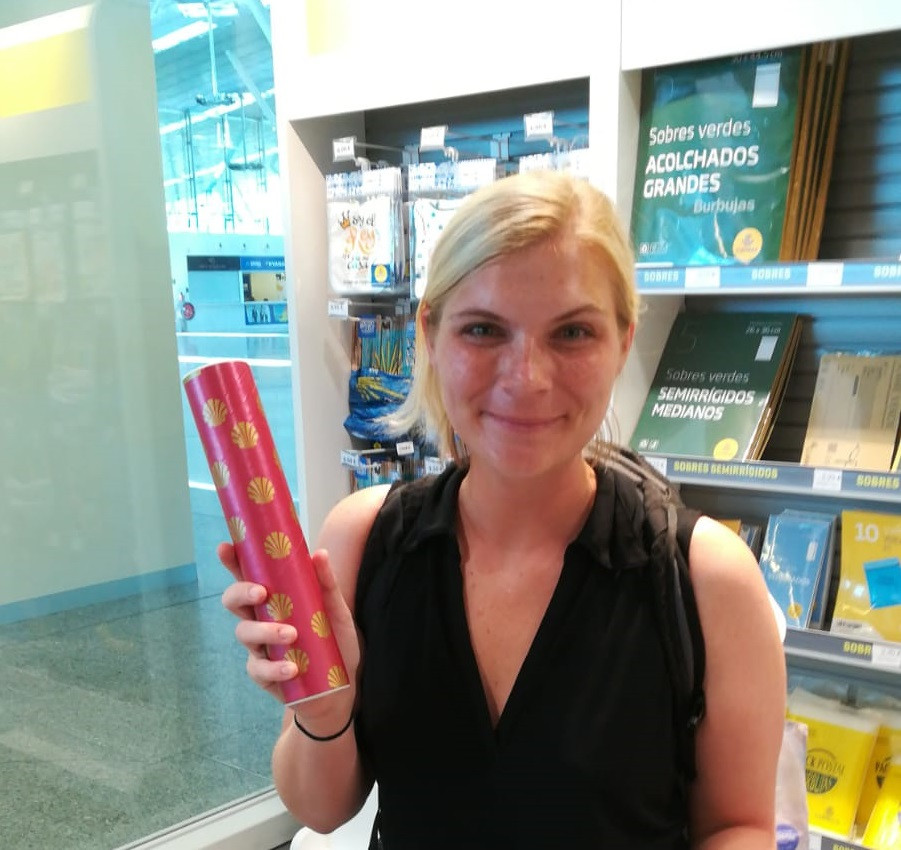 Grace was surprised by all of the signage along the way, the legendary yellow arrows and milestones that guide pilgrims along the whole length of the Camino. This was an essential factor that helped Grace to follow the route worry-free, allowing her to enjoy the scenery: she thinks it's important for people to watch where they're going so they can avoid unnecessary detours. Another recommendation Grace makes is that you "make sure you visit all of the churches you find on the Camino", an aspect that Grace found to be a pleasant surprise.
Monuments and history also attracted Denis and Marisa – but even more so the scenery. The couple say that the most impressive thing for them was the chance the Camino gave them to discover themselves, reflecting on their lives as they walked through "picturesque" landscapes.
The Camino throws up many experiences, and Thor believes that the lessons he learned on the road are the most important thing he'll take home with him. His pilgrimage became a spiritual journey from the moment he landed in Oviedo to take the Camino Primitivo. "It's not about getting to the end, to the Cathedral, but about everything you learn on the Camino from Oviedo to Santiago".
Cathy highlights another sensation: the equality that is palpable on the Camino among all of the different kinds of people that travel it. "The Camino puts us all on the same level. Everyone has the same objective: to reach Santiago. No one is better than anyone else."
Tips to make your Camino de Santiago easier
It's no surprise that the five pilgrims we spoke to came up against obstacles on their Camino. That is part of the experience – but all of them were able to overcome and are all the stronger for it! Injury, accommodation difficulties, steep hills… Everything has a solution. The important thing is to take on the Camino with an open mind and a positive attitude. After all the kilometres they've covered, Denis and Marisa, Thor, Grace and Cathy have given us various tips on how to crack the inner workings of the Camino:
Be careful with steep slopes and uneven ground. Thor says that was the most difficult aspect of the Camino Primitivo. It's a route that passes through Asturias and Galicia, characterized by steep mountain passes. So it's very important that you find out as much as you can about the different routes before embarking on your Camino: some paths are easier than others! The Camino Portugués and Camino Inglés (English Route) have fewer mountain stages and may be easier for those of us who are less well prepared. Visit our website to consult all the information you need on the different routes to help you choose the one that best suits you. Thor also recommends that you follow your own Camino, taking your time and exploring at will. It's a useful piece of advice for achieving the spiritual goal of the journey, but it will also help you avoid injury.
Take a rest when you need one. Cathy ended up with an injury on her first Camino, while a stop in León allowed her knee to recover so that she could continue on her way. It's important to rest after a few hours' walking while making sure you "don't relax for more than 30 minutes" so that it's not too hard to start out again! If like Denis and Marisa you want to complete the Camino without any unpleasant surprises, "don't get overly eager".
Prepare for your Camino. Grace recommends "training before you start the Camino and planning each destination on your route". She did the Camino in August, a very busy month for tourism when it was difficult to find restaurants and accommodation close to her stop in Oporto. Today, private hostels and hotels can be booked in advance. So if you've got your itinerary clear in your mind, you can prepare your stop-offs before you start walking. When you visit any stage of the Camino on our website, you'll find a list of all available accommodation and their contact information.
It's also important that you bring the right materials with you to help you deal with any ups and downs on the road. And if you need help, you should also know that you can rely on services such as those offered by Correos to transport your equipment from stage to stage or send your baggage to Santiago or any Correos office so that you can pick it up when you get there.
You've heard about the experiences of Cathy, Denis y Marisa, Thor and Grace now. But every pilgrim creates their own Camino. You've just got to decide to take the plunge and embark on your particular Camino de Santiago. And if you're feeling really brave, here's a last suggestion from Marisa and Denis: why not "write down or record your thoughts"? It's certainly one of the best methods of keeping a record of the feelings that surface during your Camino and a great way of remembering the adventure.
¡Buen Camino!
---
Your email address will not be published.
Mandatory fields are marked with *