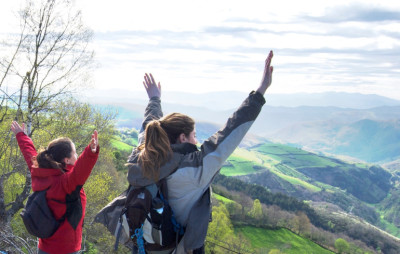 20-03-2017
Luggage and St. James's Way. Two inseparable aspects for some, evil friends for others and a conundrum for most. If we're discussing backpacks, there are many who consider them indispensable to do the St. James's Way, but if we're discussing luggage and suitcases, then all of us agree: we cannot lug cart them around with us on our pilgrimage.
If we arrive to the Camino from far away, there's a good chance that we want to take advantage of the trip to stay on for several days more in Santiago or at a place nearby the Camino that we have been wanting to visit for some time. So well then, what to do with those suitcases which we bring with us for before and after the Way?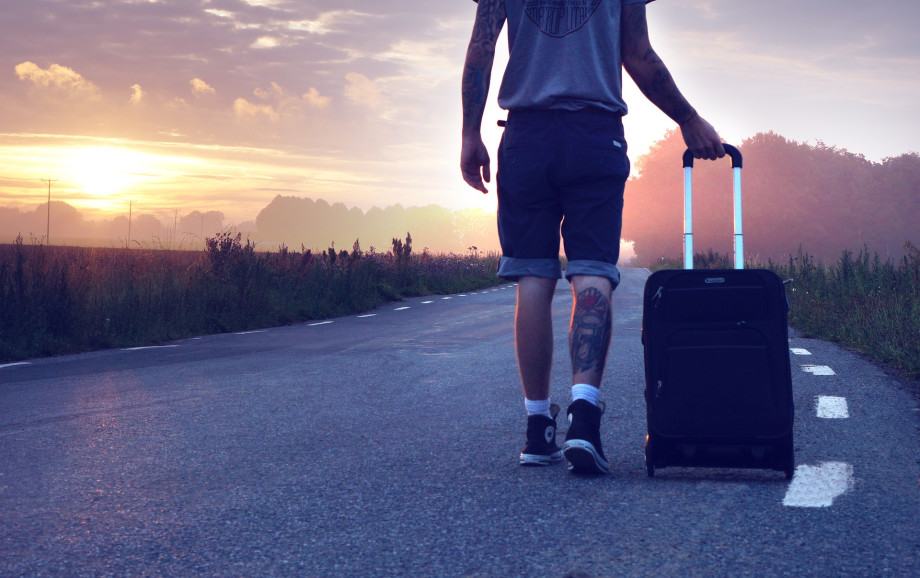 Something very similar happens to us all when we leave our homes for more than a week or two: we have surplus luggage. Some people need a suitcase, others two and for some people a delivery van is not big enough to haul everything that they have brought with them. One thing is clear is that there is always too much luggage. Luckily, we have big vans.
When we are going to do the Way we have to take into account that, at best, we can carry a backpack and the idea of continuing to travel after the Way without additional luggage in which we have clean clothes, is not the most attractive option that we can think of.
As a solution to this we offer our #PaqPeregrino, with which you can:
Send your backpack or suitcase to the departure point of your Way so that you don't have to travel there with your luggage, send a suitcase to Santiago or any other village or town of the Way so you can collect your luggage, suitcases etc upon arrival, send a pilgrim package with the clothes or belongings that you can spare in your backpack and when you finish the Way you can send your backpack or suitcase back home via the post office.
Send your backpack or suitcase to the departure point of your Way
To send your luggage using the Pilgrim Paq you need to come to anyone of our offices, from where we'll send your suitcases to the location of the St. James's Way which you specify. If you land in Madrid, you can directly send your luggage, canes or bicycle from the post office at the Barajas airport to any location on the Way. It is located in Terminal 1, in the arrivals area. Opening hours are from Monday to Friday from 8.30 a.m. to 2.30 p.m. and on Saturdays from 9.30 a.m. to 1 p.m. We also have a post office at the Chamartín railway station, Madrid, with the same opening times.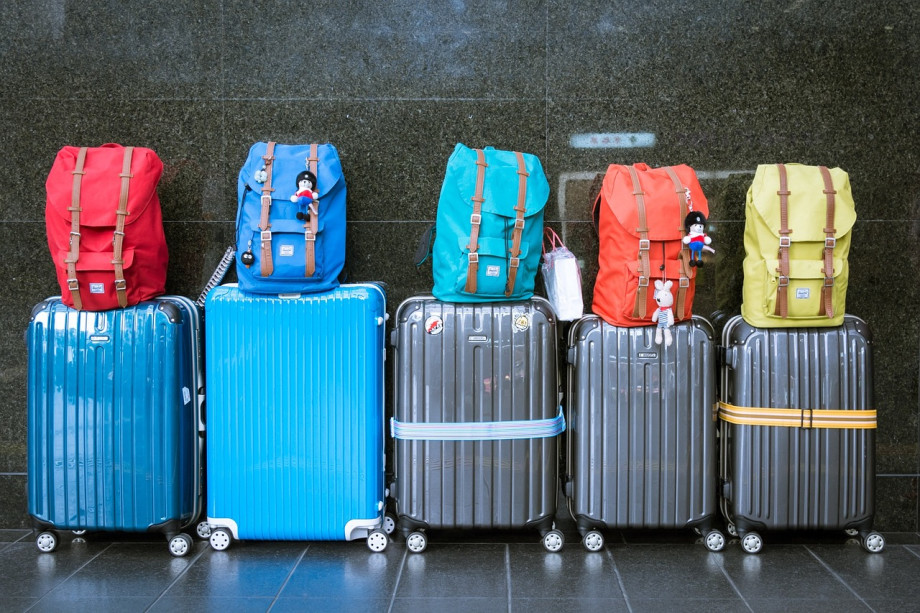 Also, once you start out on your route you don't have to do so carting around loads. The post office delivery persons will transport your backpacks from one stage to another, collecting and sending the luggage to the accommodation which you have specified. This is our Backpack Paq and which can make your life so much easier on the Way. If you are interested in walking every day unencumbered that is, luggage free which may hurt your back, you can hire our stage to stage backpack transport service HERE.
Send a suitcase to Santiago or the end destination of your Way
It can be very useful to have more luggage in Santiago for staying on for several days more and to visit the city leisurely and with plenty of time. The process to follow would be the same as sending suitcases or backpacks to the departure point of the Way. From our closest office to you, when you arrive in Spain, you can send your luggage to your final destination on the Way. There, your belongings will be waiting for you the entire length of time that it takes you to do the St. James's Way. We will store them (free for the first 15 days, and onwards that is, day 16 for €1 per day).
Send a pilgrim package with your spare clothing or belongings
When doing the Way, it is quite common to pack more items in the backpack that we actually need and as the stages are completed we get that feeling that our backpack weighs more every day. If you feel like you are carting around more weight than is necessary, you can send a Pilgrim Paq from the location on the Way where you are, to the office of your final destination of the Way. Therefore, if you finish in Santiago de Compostela, your clothing will be waiting for you there upon your arrival. You can also benefit from this service if you choose to do a different section of the Way and finish at any other stage. You only have to send the Pilgrim Paq to the post office of your destination. It won't be a problem. We have over 150 offices along the St. James's Way!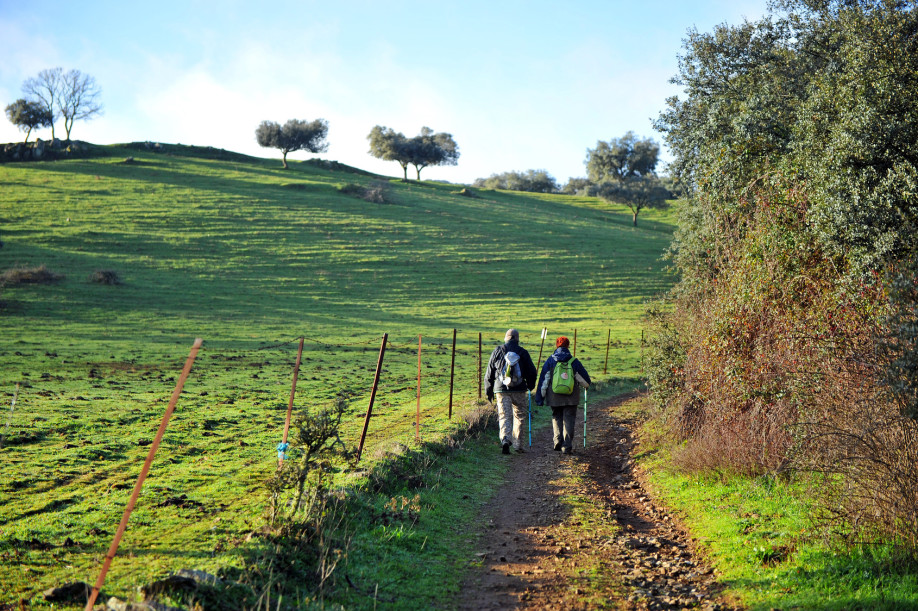 The pilgrim package will also help you to collect souvenirs
During the St. James's Way we travel through truly beautiful places and sometimes we can't resist buying souvenirs from these places. But the souvenirs are heavy. Each beautiful item, chosen for that person that we have decided to buy a souvenir for, can become a drag. This can lead us to completely forget about buying souvenirs.
So as not to have any regrets in that regard, you can buy all the items that you like and send them to the final destination of the Way with a Paq Peregrino. The smallest details are the most important !
Send your luggage back home using the post office
It is already clear what we can do when arriving in Spain in order not to have to cart around all our luggage on the St. James's Way. Using the Pilgrim Paq your luggage is available for you to collect at the end of the Way. At this point, what to do if we have spare backpacks at the end of the Way?
When you complete the Way you can send your backpack or suitcase back home using the Post Office. This will allow you to travel without lugging them around when returning home and it can save you the check-in costs of certain airlines within Europe. Furthermore, we also send the canes from Santiago if you don't wish to check them in when you return home (it is not considered as carry-on luggage if you return home by plane).
If you have found our tips and services useful please do not hesitate to share this article. Remember that you can also sign up to the newsletter of our Postcards from the Way so as to receive all articles of this Blog via email. And if wish to become our best friend, follows us on Facebook, Twitter and Instagram and you'll be up to date with all our news.
Have a good Way!
---
Your email address will not be published.
Mandatory fields are marked with *