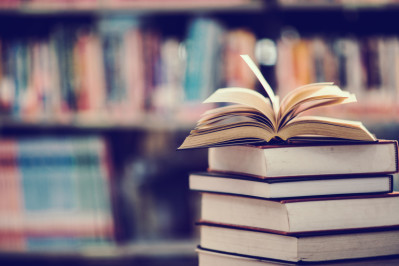 27-09-2019
The Camino de Santiago has an extensive library of recommended readings: from best sellers to self-help guides, personal accounts and reflections, guidebooks or recipes with the best dishes.
Today we suggest ten books that will make you enjoy the Jacobean Route, whether you have already done it or if you are thinking of embarking on the adventure. All of them have paper and e-book versions, so you can take them along your journey. And you can even watch the movie for some of them ;-) Do you dare to immerse yourself in these readings?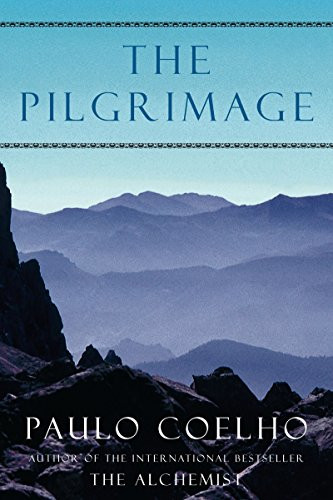 The Pilgrimage. Paulo Coelho.
Many pilgrims have arrived on the Camino de Santiago thanks to this novel by Paulo Coelho. In this exciting story, the Brazilian writer narrates the adventures of his own pilgrimage to Santiago de Compostela in 1986. A real pilgrimage that becomes the perfect setting for an adventure novel in which, as in all of Coelho's works, the reader will also find a more spiritual part: a fascinating parable about the need to find our way in life.
I'm Off Then: Losing and Finding Myself on the Camino de Santiago. Hape Kerkeling.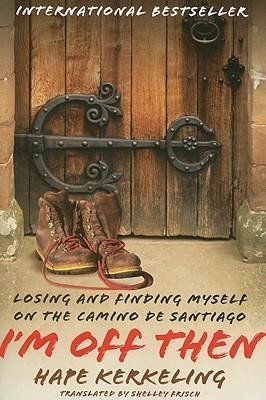 This book is a real best seller that has sold over 3 million copies and been translated into eleven different languages. It also contributed immensely to the importance of the Jacobean Route where pilgrims have increased by 20 percent since the book was published.
I'm Off Then (Ich bin dann bad weg) is written by one of Germany's most famous entertainers: Kape Kerkeling. In this nspiring travelogue Kerkeling narrates his experiences along the 800 kilometers that separate Saint Jean Pied de Port from Santiago de Compostela and his adventure convinced thousands of Germans to follow his example. In addition, film director Julia von Heinz decided to take it to the big screen in 2016, immediately becoming a blockbuster.
The Great Westward Walk: From the Front Door to the End of the Earth. Antxon González 'Bolitx'.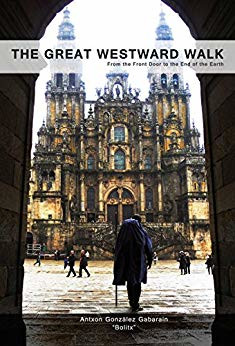 This is the English translation of "El Gran Caminante" the best-selling contemporary Spanish narrative of the Camino de Santiago pilgrimage. It is a very special book that tells the story of Antxon González's Camino de Santiago, a journey he started at his front door and ended in Finisterre. But it is also a more intimate account of a Camino in search of something that becomes more and more tangible throughout its 360 pages. The Great Westward Walk is also an extraordinary account of overcoming adversity, since its author was diagnosed with ALS (Amyotrophic lateral sclerosis) after finishing his Camino. Despite his physical deterioration, he made the decision to write his experience and, after losing speech and movement of both hands, he wrote the rest of his story only through the movement of his eyes.
Your Inner Camino & After the Camino. Karin Kiser.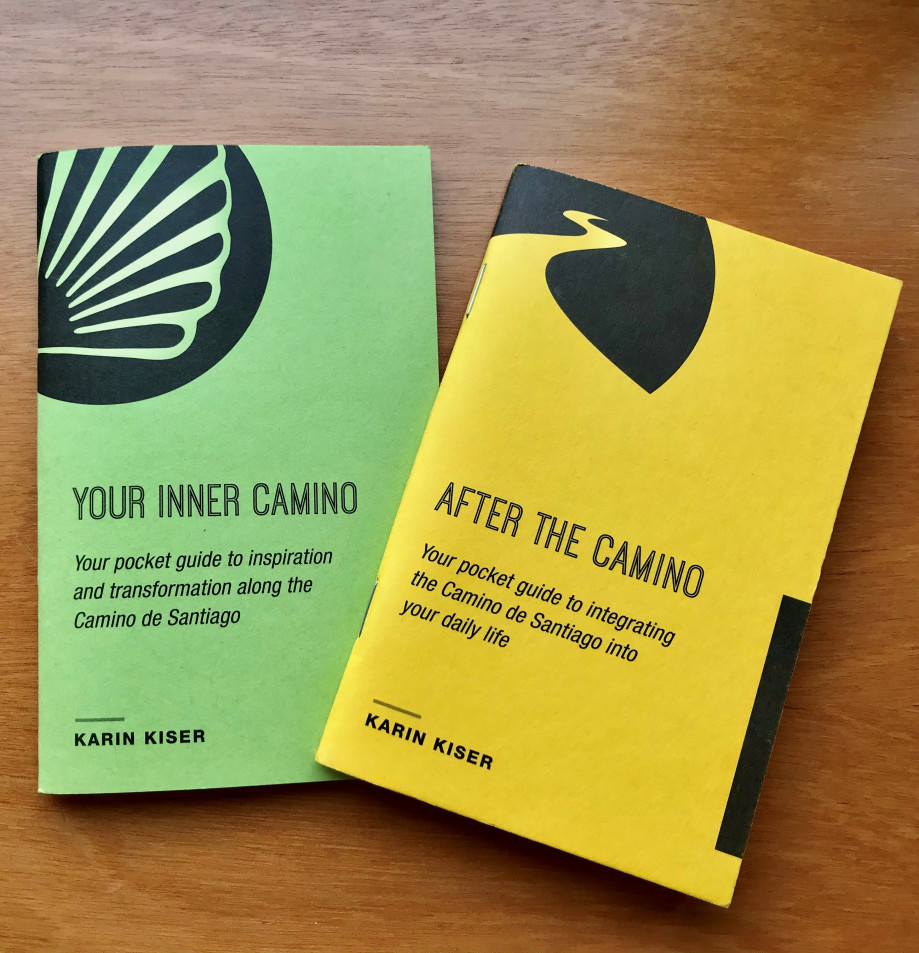 Karin Kisser is in love with the Camino de Santiago. She discovered it thanks to Paulo Coelho's book that we recommend at the beginning and in 2011 she walked it for the first time. And she hasn't stopped since then. The reason? The transformative power of the Camino de Santiago. Something that has resulted in two pocket guides: Your inner Camino. Your pocket guide to inspiration and transformation along the Camino de Santiago and After the Camino. Your pocket guide to integrating the Camino de Santiago into your daily life, both published in English and Spanish. The first one is a guide that will help you face your inner Camino, while the second one will serve as a roadmap to keep the momentum going after you finish your pilgrimage in Santiago.
Buen Camino! Tips from an American Pilgrim. Anne Born.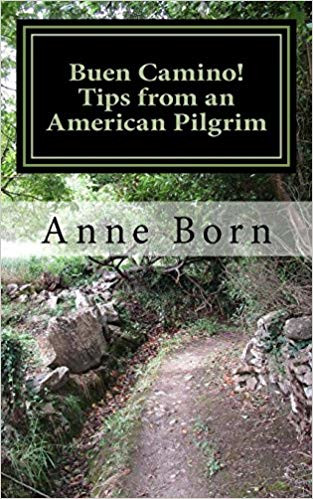 This is not a guide, nor a map, nor a step-by-step description, not even a long story about Anne Born's experience on the Camino de Santiago. Buen Camino! Tips from an American Pilgrim is a set of fun stories and a compendium of useful tips from a veteran American pilgrim. How to plan, where to stay, what to carry in your backpack, what not to miss and, above all, how to have a Good Camino. Finalist of the Travel, Independent Author Network Book of the Year Awards 2018, Buen Camino! Is ideal for first-time pilgrims and for anyone interested in knowing useful things about the Camino de Santiago.
Tastes of the Camino. 30 authentic recipes along the French Way. Yosmar Martínez.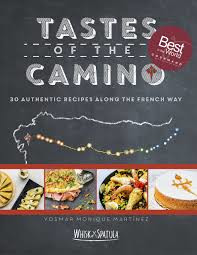 To walk the Camino de Santiago through its flavors. This is Yosmar Martínez's proposal in her book Tastes of the Camino. 30 authentic recipes along the French Way. In this attractive book, this experienced pilgrim collects some of the most traditional recipes that represent various towns and villages on the French Camino: from the tortilla to the Santiago almond cake. A show for the senses that you can put into practice from the kitchen of your house.
Spiritual and Walking Guide: Leon to Santiago on El Camino. Stacey Wittig.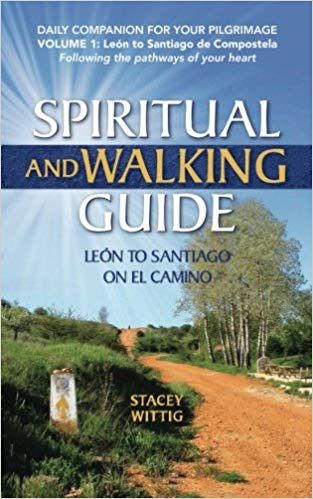 Author Stacey Witting wrote a spiritual guide for Pilgrims on the French Way from León to Santiago. It is designed as a lightweight manuscript you can carry on your Camino and that will serve as a perfect companion. This book includes daily scripture readings, meditations and questions to reflect on the route. But if goes further, including tips and useful information for anyone that's walking the Camino de Santiago.
My Camino: A True Story about the Spiritual Journey of a Woman Confronting Her Deepest Fear. Sue Kenney.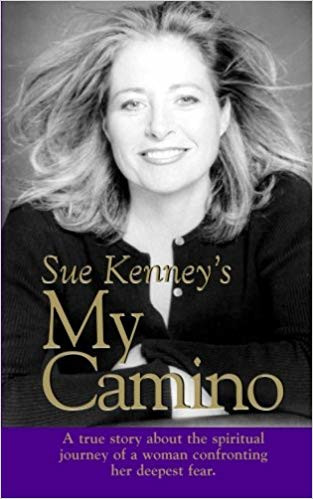 This book is the true story of Canadian pilgrim Sue Kenney. She walked 780 kilometers on the Camino, alone and in the winter with the intention of finding her life purpose. In the book she tells the story of this 29 day life-changing journey and shares her experiences as a pilgrim, the people she met along the way and her discoveries on this journey.
The Camino: a journey of the spirit. Shirley Maclaine.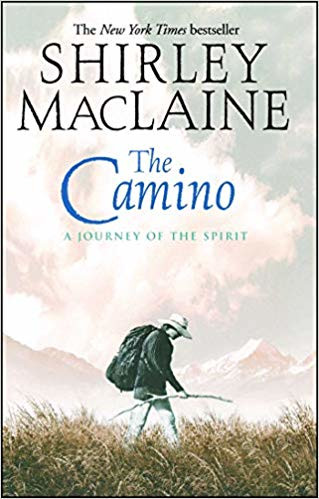 The academy award winning actress Shirley Maclaine embarked on the Camino de Santiago when she was sixty years old and told her story through this book that became a New York Times bestseller. For her, the Camino de Santiago was extremely challenging, both physically and spiritually. In this book she reflects on her 500 mile journey on the Camino and also her life's journey.
The Year We Seized the Day: A True Story of Friendship and Renewal on the Camino. Elizabeth Best and Colin Bowles.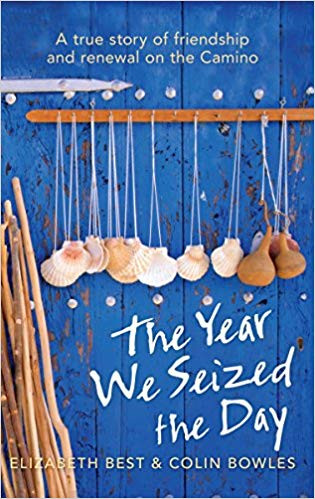 This book shares the views of two authors that decided to embark on this journey together. What started out as a physical challenge through this 800 km route, ended up being much more than that. They started the Camino under-prepared both physically and mentally, and their pilgrimage quickly become a more personal journey of discovery of themselves and each other.
The photo that illustrates this post is taken from Foto de Fondo created by jcomp - www.freepik.es
---
Your email address will not be published.
Mandatory fields are marked with *