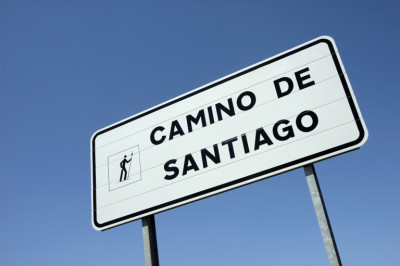 06-03-2017
The Camino de Santiago is a journey of disconnection with the world and connection with nature. On the Camino, your worries disappear with every step, but to get to this point you have to know how and where you're going, especially if coming from another country.
We will try to broach all questions that pilgrims have when planning their Camino to Santiago de Compostela. Each year, thousands of people come from all over the world. According to the latest data from the Pilgrim's Office, the 10 countries from which most pilgrims arrives includes, along with Spain, Italy, Germany, the United States, Portugal, France, the United Kingdom, Ireland, Canada and South Korea.
We know that, when you've come from afar, decisions are complicated, both in the search for accommodation and choice of service. That is why we have selected directions and useful information to answer common questions that we have been observing with all foreign pilgrims who pass through our offices along the Camino.
Arriving in Spain, connections with the Camino
Most pilgrims arriving from other countries often wonder which airport is more convenient when beginning the Camino. This will depend on which Camino you choose. The Camino Francés is the most common choice, but it has different points of departure: Saint Jean Pied de Port, Roncesvalles, Leon or Sarria (just 100 kilometres from Compostela).
Camino Francés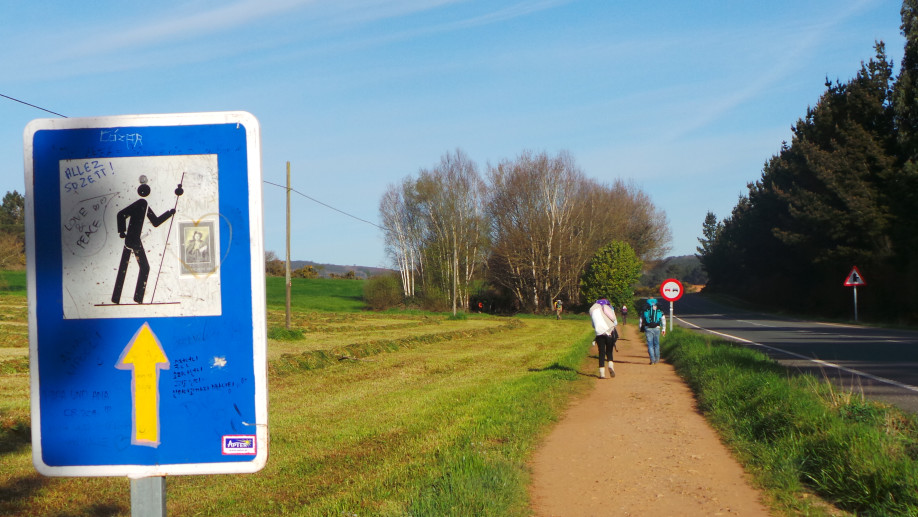 How to get to Saint Jean Pied de Port: The airport closest to Saint Jean Pied de Port is that in Biarritz. From the terminal to Saint Jean Pied de Port there are just over 50 kilometres of road travel. Another option is to go by train from Bayona, from where a direct line goes to Saint Jean Pied de Port, which takes approximately 1 hour and 20 minutes.
How to get to León: Leon has its own airport, but rail connections are also a good option if you land in Madrid or Barcelona: Leon has two railway stations, which operate with both, in addition to connecting with Galicia and the Cantabrian coast. All the schedules and routes can be looked up in Renfe. By bus, the Alsa company has daily service from the Leon bus station (Av. Ingeniero Sáenz de Miera) to different Spanish cities.
Getting to Sarria: Is one of the preferred starting points for pilgrims, since it's possible to travel the 100 kilometres on foot necessary to get to Compostela. By train, Renfe operates routes with Madrid and Barcelona. The train from Barcelona also allows stops in cities like Zaragoza, Pamplona, Burgos or Leon, among others. There are trains in the vicinity of Lugo, capital of the province.
By bus, companies like Freire and Monbús arrive in Sarria from Santiago de Compostela, whose airport offers international flights.
Even though the Camino Francés is the busiest route, each year alternative pilgrimage routes to Santiago de Compostela gain traction.
Camino Primitivo
The Camino Primitivo begins in Oviedo, whose closest airport is Asturias Airport, located in Castrillón, 47 kilometres from the capital of the principality. Companies like Iberia, Iberia Express, Air Europa, Air Nostrum, EasyJet, Evelop, TAP Portugal, Volotea and Vueling Airlines operate in this terminal. To get to the city from the airport, the transport company Alsa offers regular bus lines between both points.
To arrive via train to Oviedo there are connections from cities like Madrid, Barcelona, Zaragoza, Valencia and León. On the Renfe website you'll find all of the links.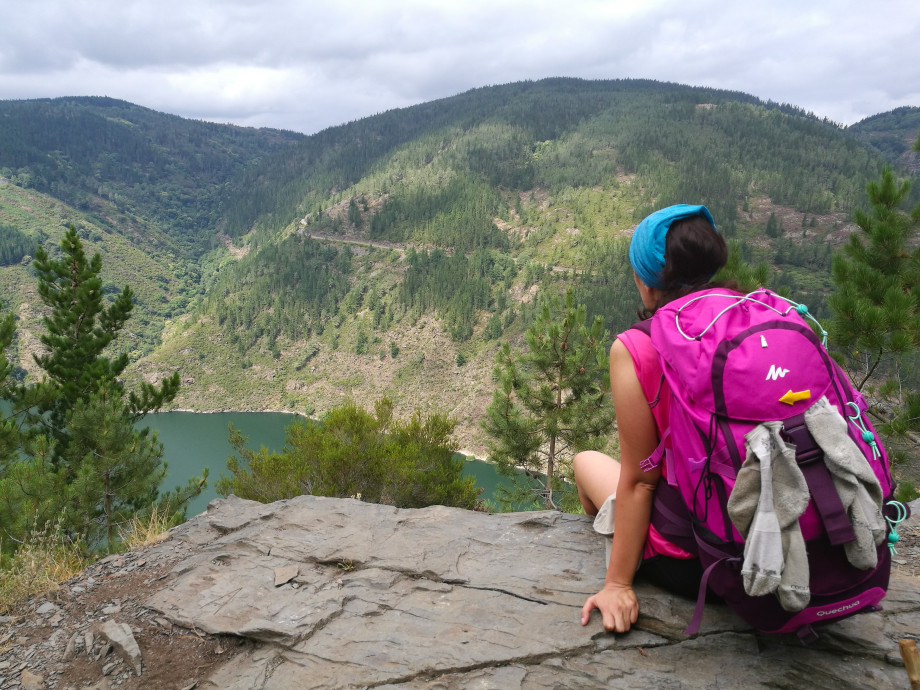 Camino del Norte
The closest Jacobean Camino to the northern coast of the peninsula runs from Irún to Santiago. This route, marked by green landscapes and humid climate, passes through big cities like San Sebastián, Bilbao, Santander and Gijón, without leaving out great towns like Zarautz, Santillana del Mar, Llanes, Ribadesella and Ribadeo, among others.
To get to Irún and begin this route from the beginning, there are different options:
By air: The airport closest to Irún is the San Sebastián airport (+34 943 668 500). It has few destinations, but does have daily flights to Madrid and Barcelona.
From Madrid and Barcelona, there are trains to Irún with transfer at Zaragoza. Railway service is available from other Spanish cities: Pamplona, Segovia, Burgos, Valladolid and Lleida, among others, with schedules at Renfe.
There is continuous service from Donosti-San Sebastián, through Euskotren. To check the trains from France to Irún, you may do so through the SNCF (+33 0892 353 535).
By bus: The Alsa company connects Irún with Madrid, in addition to other points on the peninsula, including Oviedo, Santander, Burgos and Vitoria. For those wanting to go from Valencia, Murcia or Teruel, there are lines with the Bilmanbus company. From Barcelona, the Vibasa-Monbús tour company makes the route.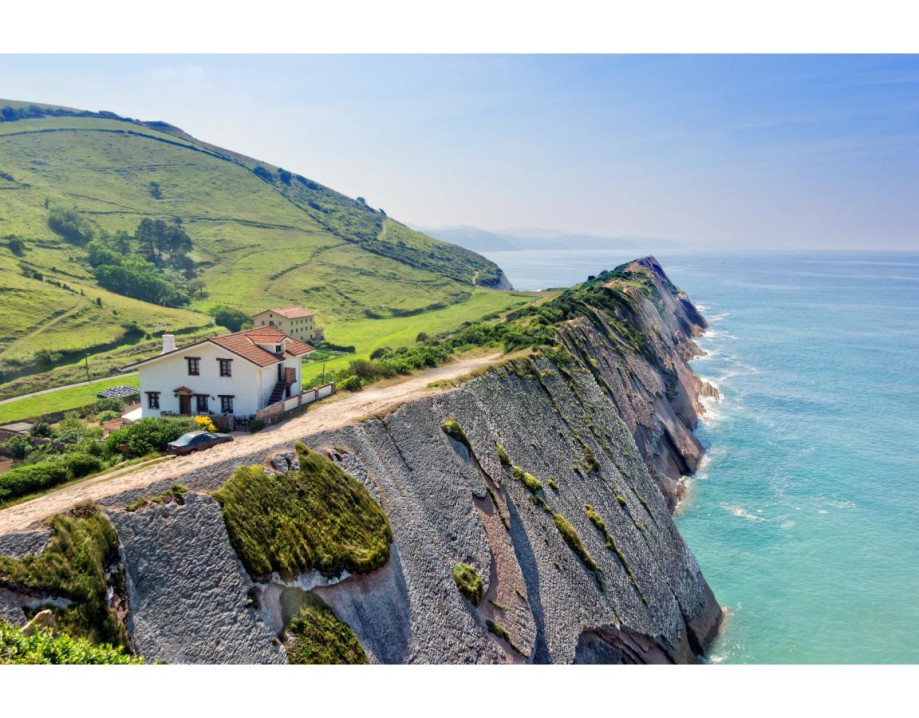 Camino Portugués
Lisbon is one of the most important starting points of this Camino along with Tui, the first locality of the Camino Portugués in Spain. The international bridge over the River Miño that connects both countries, crossing from Valença to Tui is the favourite starting point of those pilgrims choosing this route.
How do I get to Tui?
By air: The closest airport to Tui is Peinador airport, in Vigo, with direct flights from various points on the Peninsula and some European cities. Vitrasa buses depart from Peinador to the centre of Vigo.
By bus: The best option is to travel to Vigo, where lines arrive from main Spanish cities like AvanzaBus (Madrid and Valencia), Alsa (Madrid-Barajas, Bilbao, Sevilla) and Vibasa (Barcelona, Bilbao).
From Vigo, you can take a bus to Tui with the ATSA company. There are also other connections to Tui from Pontevedra with Monbus, from O Porriño with Ojea and Alsa from A Guarda.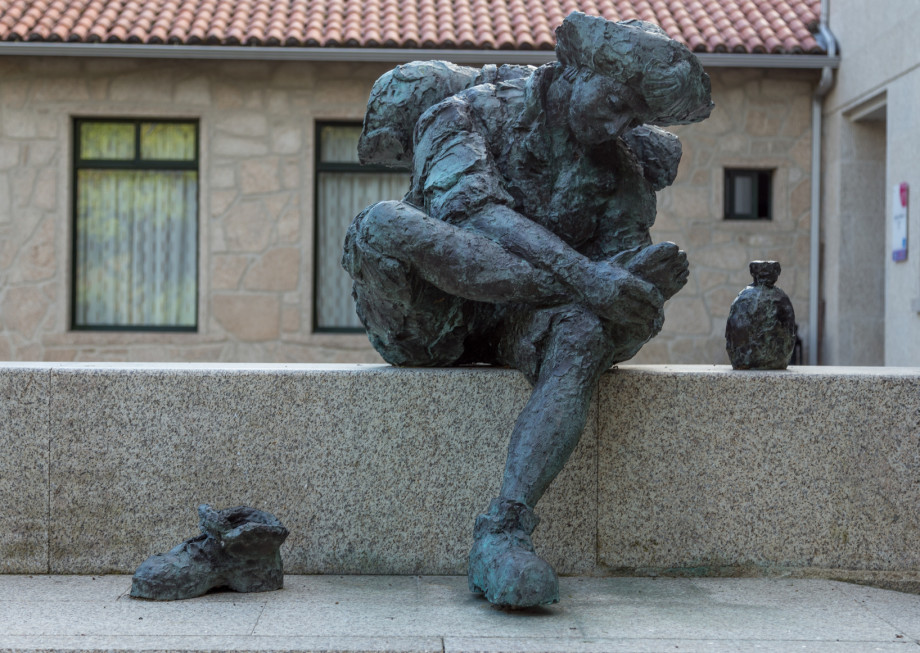 Camino Inglés
The Camino Inglés has two possible starting points on its route by land: A Coruña and Ferrol. Both are well served cities.
The city of A Coruña can be reached by direct flight from Madrid, Barcelona, Sevilla, London, Lisbon and Amsterdam to Alvedro airport, located 8 kilometres from A Coruña. The Herculean city is well served by bus from any point on the peninsula with ALSA. By train, you can arrive from Madrid and connect halfway to Santiago, Vigo, Monforte de Lemos and Ferrol.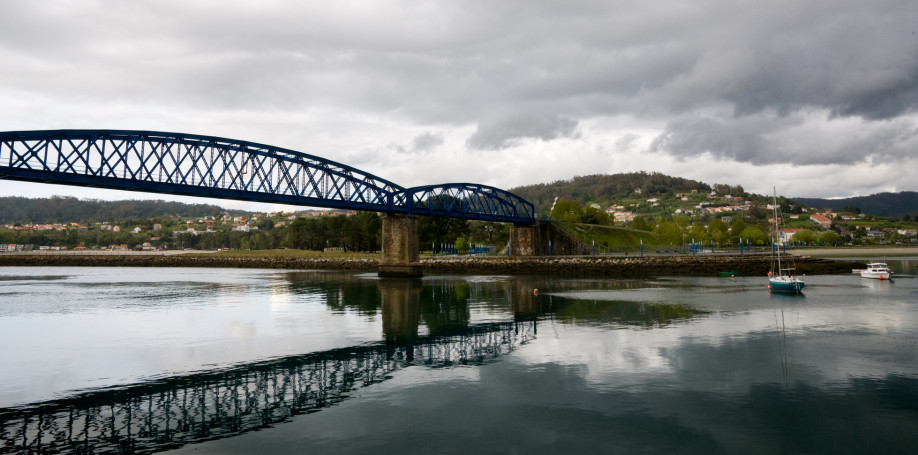 Camino Sanabrés
The official starting point of Granja de Moreruela, which is easily reached by bus or car from Benavente (to the north) or Zamora (to the south). Another common place to start is Puebla de Sanabria, with more links. You can get there by nearby trains from Zamora, Valladolid and Ourense. There are also lines from Alvia and Tren Hotel from Madrid, Medina, Zamora, A Coruña, Vigo, Ourense and Ponetevedra. Puebla de Sanabria also has bus connections with the main Spanish cities.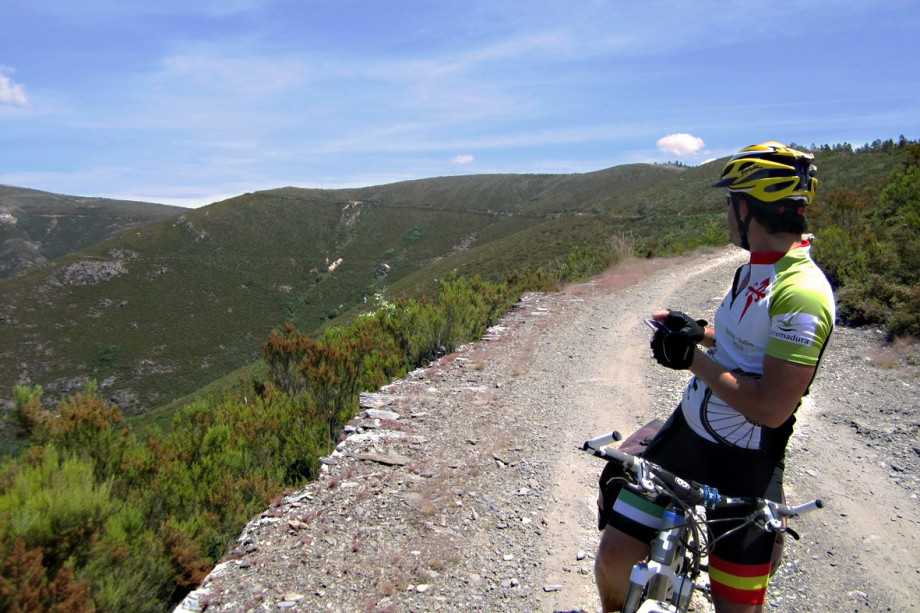 Camino de Invierno
The Camino de Invierno starts from Ponferrada. The Templar city has a direct rail line with Madrid and passengers arrive daily to its bus station from all over the peninsula, passing many of the connections by the Leon Station. In Leon, there is also the closest airport to Ponferrada, receiving flights from Madrid and Barcelona.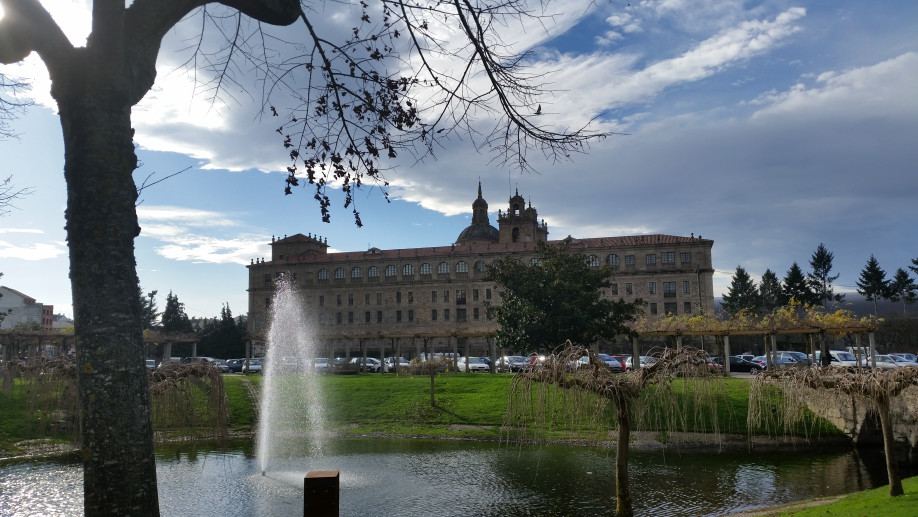 Vía de la Plata
The Vía de la Plata crosses Spain from south to north, from Sevilla to Santiago de Compostela. Sevilla is one of the country's main cities and the largest in southern Spain. It has its own airport, San Pablo airport, which has 36 domestic and international destinations, with daily flights from several companies.
In Sevilla, there are two bus stations: one in the Plaza de Armas and the other in El Prado where buses arrive from different parts of the peninsula with different companies including Damas, Alsa, Casal, Socibus and Comes.
The Santa Justa train station concentrates rail traffic from the Andalusian capital. You can get there from Madrid on the high-speed train, AVE, or through the medium and long distance network from other points of the Peninsula.
---
Your email address will not be published.
Mandatory fields are marked with *