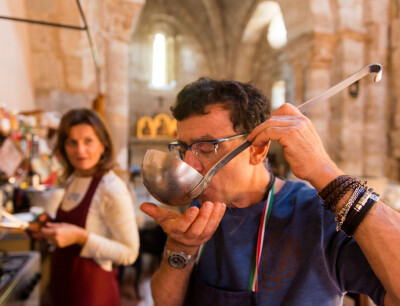 27-10-2022
Eating well while walking the Camino de Santiago is key to successfully live the Jacobean experience.
Doing the Camino is a demanding experience. Every day we walk around 20-25 km, which means a significant physical wear and a loss of energy that is necessary to recover. Hence the need to take care about the meals during our Route.
What should I eat during my Camino de Santiago? When should I eat? How often? These are some common questions that arise to the pilgrim before starting to walk or pedal. Make 5 meals a day, eat a balanced diet and hydrate constantly are some keys to get a good diet during the Camino de Santiago.
In this article we give some more tips for a correct diet during the Route.
Five meals a day
As in our day to day, the ideal on the Camino de Santiago is to distribute the food we eat in 5 meals, thus avoiding spending many hours on an empty stomach.
The pilgrim's breakfast is the most important meal of the day, as it will give us the energy needed to adequately face the stage. Although many people do not have the stomach prepared to eat a lot of food first thing in the morning, it is necessary to make a small effort.
It is not a question of eating a lot, but of eating in a balanced way. In fact, in the early hours of the day it is not advisable to eat a large amount of food, as digestion can take its toll. But neither is it enough to have a coffee and start walking.
Our recommendation is to have a balanced breakfast combining carbohydrates (bread, toast, cereals...), proteins (cheese, yoghurts, eggs...) and healthy fats (nuts, olive oil...). Add a piece of fruit and you have the perfect breakfast.
During the route it is advisable to have a snack to help you recover energy. For these intermediate meals (mid-morning or mid-afternoon), nuts, cereal or energy bars, fruit or even a sandwich are suitable.
If the lunch catches you in the middle of the stage, it is best to choose a light meal so that you don't feel heavy when you continue your journey. Opt for foods that provide energy without being heavy, such as white meat or fish accompanied by salad or small portions of pasta or rice.
After each stage comes the reward: a good dinner to help you recover the energy you've used up. Dinner should not be as light as lunch, so it's a good time to try the local cuisine.
However, try not to eat too much, or at least don't go to bed as soon as you finish eating. Going to bed with a full stomach can cause you to lose sleep or even cause heartburn or reflux. And getting a good night's rest is just as important for recovering energy for the next day.
For a balanced dinner, it is advisable to include proteins and carbohydrates, as these are foods that provide energy and are consumed quickly.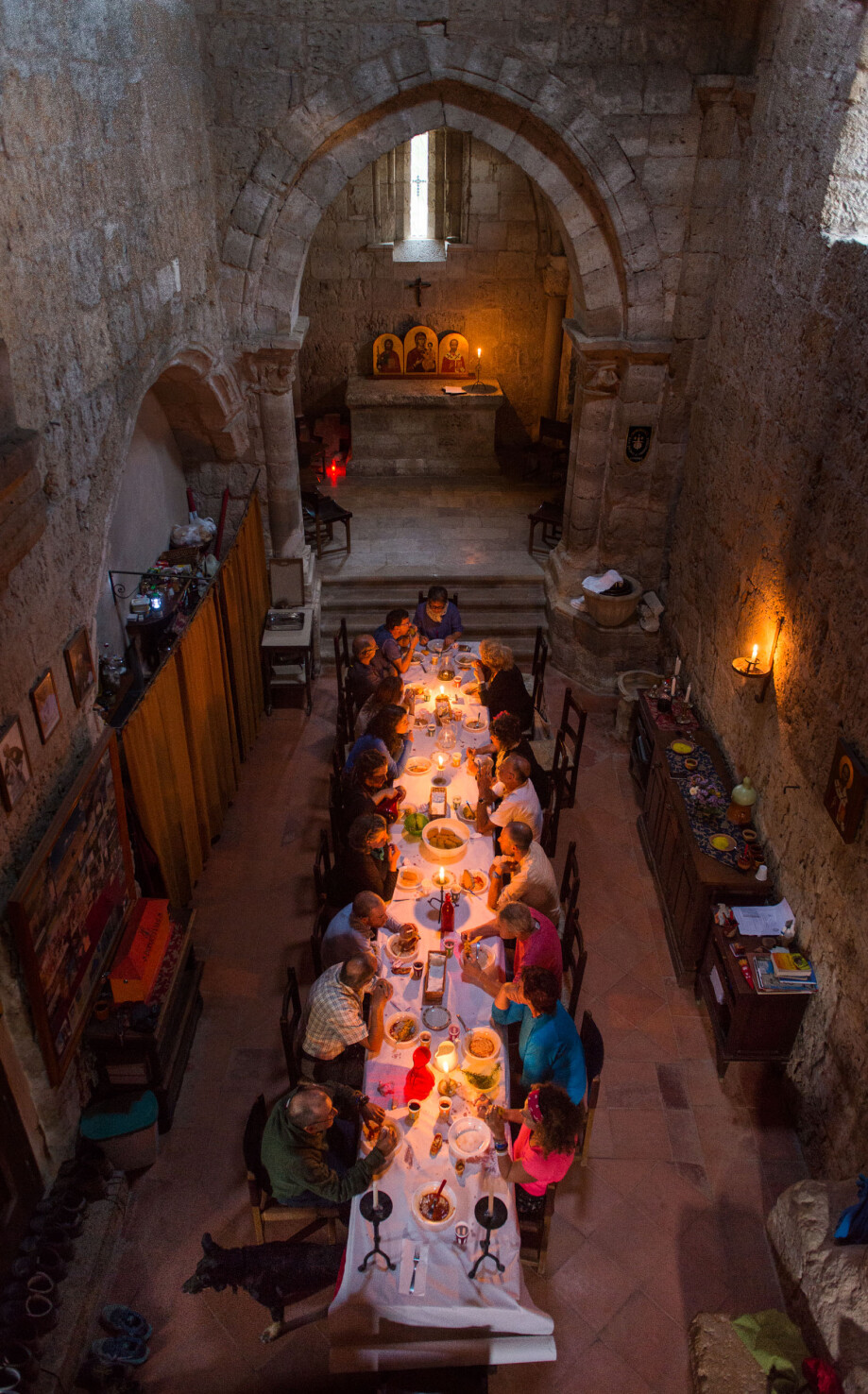 Pilgrims' dinner at the Convent of San Antón (French Way)
Planning the stages and constant hydration
One of the most important things a pilgrim should do during his Camino de Santiago is to hydrate constantly. Especially on the hottest days and in the central hours.
It is advisable to drink small sips of water from time to time. Keep in mind that we should not wait to be thirsty to drink. Along each of our stages we will find fountains and all kinds of establishments where we can replenish water and hydrate ourselves.
Another of our recommendations is to avoid carrying unnecessary water or food so as not to carry too much weight in your backpack. That is why it is important to plan the route well, identify which sections are more demanding and at which points you can stop to stock up.
To help you with this task, we remind you that Correos offers you the Paq Mochila -a daily backpack transport service from stage to stage- so that you can carry only what you need.
Where to eat on the Camino de Santiago?
Another of the frequent questions that arise to the pilgrim is where to eat during the Camino de Santiago. And every day we will have multiple options. In addition to the food with which we leave home, along each stage we find a number of different places to eat or stock up on necessary food.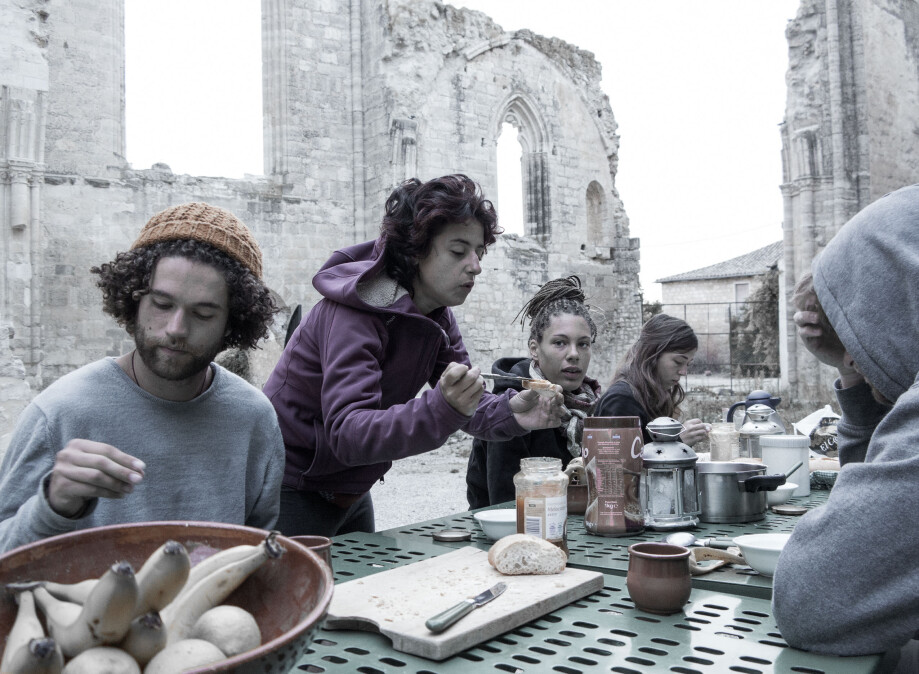 You can go to cafes and restaurants that offer a menu of the day or pilgrim's menu, places where you can enjoy typical dishes, buy in the supermarket and cook in the hostels themselves.
We hope these tips will help you to organise your meals during the Camino de Santiago and to replenish lost energy to enjoy the adventure. Buen Camino, pilgrims!
*All images accompanying this article are by Manuel G. Vicente
---
Your email address will not be published.
Mandatory fields are marked with *