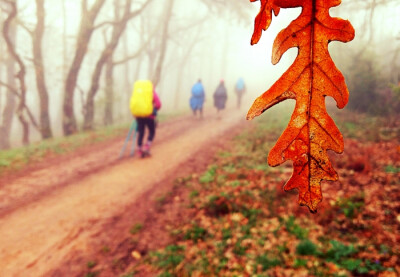 21-09-2023
Autumn is a quiet season when the daily rhythm of life returns to normal. The Camino de Santiago also follows this trend and, after the thousands of pilgrims in the summer, the routes calm down in the coming months.
If you're looking for a relaxed Camino, without crowds, more at your own leisure, this may be your best option. You'll just have to organize your route and your equipment very well. Here are some tips for travelling the Camino in autumn and some things to do during this season.
1. Which Camino is best to travel during autumn?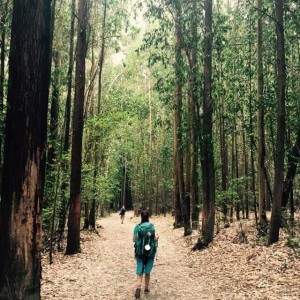 Foto: Lali Mula
We're sure that you know that there are a few Caminos. When you figure out how many days you'll have, choose your route accordingly. Your own physical condition and means of transport will determine how many kilometres you can cover in a day. Something else to consider is that some Camino hostels and businesses close during the autumn and winter months, when the number of pilgrims significantly decreases on the Route. Find out your different public and private accommodation options ahead of time.
As for services, please note that the services we offer from El Camino con Correos continue to operate. The bakcpack transfer is still active until 31 October in the main Caminos. And from 1 November until Easter, the Paq Mochila is available from Sarria (one of the points where most pilgrims start) to Santiago.
The big difference in autumn is that you're dealing with changing weather conditions on the Camino routes that cross the northern part of the peninsula -- meaning almost all of them. And from there, once you arrive in Galicia, chances are it will be raining more or less all of the time.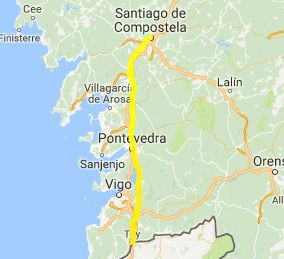 There are routes where the climate is milder with less difficult areas. The Portuguese Way is an interesting option if you have a few days, since the weather of the Rías Baixas is more temperate than other areas of Galicia on the French Way, the Primitive Way or the Northern Way.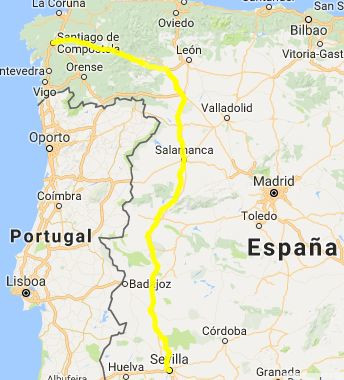 The Vía de la Plata is one of the more stable routes in terms of climate. You may even experience heat waves in November! From Astorga, this route joins the Camino Francés and will take you back to Bierzo and O Cebreiro, areas with bad weather that are best to avoid. If you plan well and keep cognizant of the weather forecast of the Camino, you can change your plans to avoid complicated situations.
In Benavente you can get on the Sanabria Way, redirecting to Puebla de Sanabria. The other option is to continue until Ponferrada and get on the Camino de Invierno, which originated to avoid the mountainous areas by which the French route enters into Galicia during the rainiest and coldest seasons.
2. Clothing, footwear and materials for the Camino
To travel the Camino in the autumn, you'll need the same materials as in the summer...with a few extras. Check out our previous article on what to take in your backpack. From there, you may note a few changes.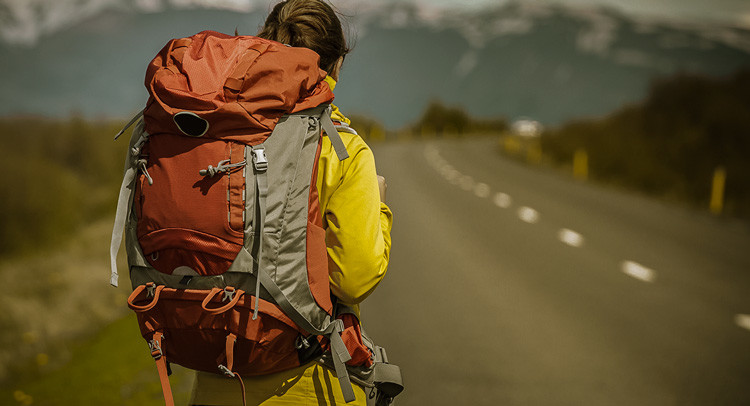 Backpack
Even if it rains all day and you're soaking wet, the most important thing is that your sleeping bag and spare clothing does not get wet. To ensure this, choose the right backpack: in perfect condition, without rips or worn areas, with waterproof and resistant material and comfortable. If it rains a lot, it is best to keep your things in plastic bags before packing and beginning the stage. Along with a decent backpack cover, you'll have dry clothes once you get to the hostel.
Clothing
It is very likely that the clothing you take is going to get wet, since it might not stop raining at certain stages. No one said that the North was sunny in the autumn! Choose clothing suitable for all types of climates, but don't weigh yourself down with too much. Trekking clothing is light and if you've carefully chosen a route, you won't need anything too big.
At the end of each stage, check the forecast for the next day and think about what you're going to wear and what you're going to take in your backpack, just in case. We recommend that you wear rain-resistant trousers, made from GoreTex or similar, warm and breathable socks to prevent excess moisture and a good rain jacket, or the traditional poncho that many pilgrims use to cover their backpacks and themselves, though it is somewhat uncomfortable for walking.
Footwear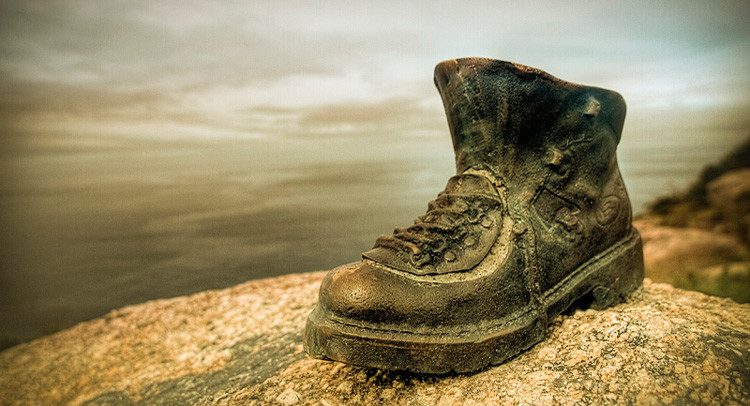 Hiking boots are the best option to keep rain out. Find out if your route has many asphalt sections, because, in that case, you should also bring trainers. In autumn, it is especially important to keep your footwear dry, since the moisture from your body adds to that from the outside, and this can be fatal for your feet. When you take them off, air them out and leave out them until the next day, stuffing newspaper inside.
3. What can you do on the Camino de Santiago in autumn?
Even though it is the low season for pilgrims, towns that you'll pass by on the Camino go on about daily life with special dates and celebrations. Why not participate in some of them?
Visit a winery on the Camino
We've already talked about pairings offered by the Camino de Santiago and its wines on this blog. Travelling the route is a great way to discover first-hand the lands from which these wonderful and internationally-renowned wines come from. Find out if there is a winery that you can visit in the area.
Stop by a Magosto festival to eat chestnuts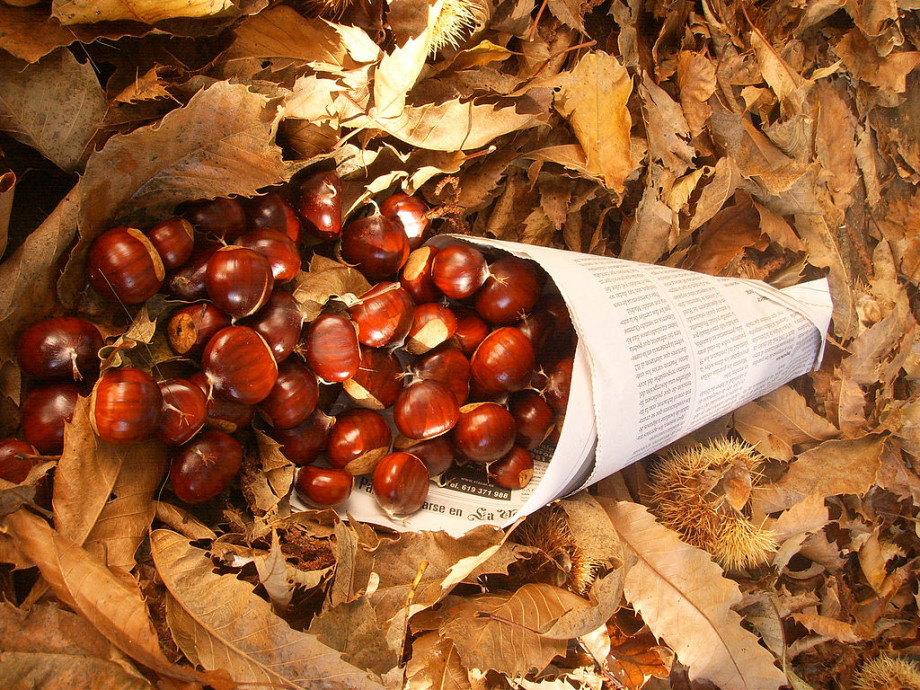 By zentolos (Flickr) [CC BY-SA 2.0], via Wikimedia Commons
The magosto (or amagüestu, magosta, castanyada, Gazteinerre...) is a typical celebration in many places in northern Spain, so it is very likely that you'll find one along your route. It is celebrated on All Souls' Day and in Galicia there is a special tradition in the province of Ourense. The origin of the festival is the celebration of the harvest, and the chestnut is the star along with news wines and meat products, such as chorizo. Depending on the area, rituals vary, but chestnuts and fire are always present.
Take a mycological tour and go looking for mushrooms
Many areas on the Camino are filled with mushrooms during this time of season. But never (and we must stress: NEVER) pick them or taste them if you don't know what you're doing. With expert mushroom pickers, many mycological tours are organized where you can learn to distinguish between delicacies and toxic and deadly mushrooms, such as Amanita Phalloides. At the very least, you should try a local mushroom dish.
We hope that this advice will help you to thoroughly enjoy the Camino de Santiago in autumn. Remember that you can send packages with materials or purchases directly to Santiago from in any Post Office of the Camino so that you can walk more comfortably.
---
Your email address will not be published.
Mandatory fields are marked with *