10-04-2017
The cost of travelling the Camino de Santiago
Today we'll give you advice on what pilgrims need to know Foreigners on the Camino about money management on the Camino de Santiago. Usually, those travelling to other countries wonder how much things really cost in their destinations. In order to get the fairest price on your Camino, we've created this list of recommendations to experience the most comfortable Camino without excessive expenses.
6 necessary tips to save on the Camino
Prepaid card
Generally, pilgrims prefer to not carry a lot of cash. This is a good option to avoid scares and the best way to do this without running out of money is to recharge a prepaid card, like the one we offer at the Post Office: it will allow you to pay at any of the establishments that accept MasterCard® (practically every one in Spain), pay for Internet or withdraw money from the ATM. The difference is that it's not linked to any account, so you can only spend money that you have charged on it.
All information on the Prepaid card can be found at our website.
How much does it cost per night to stay in a hostel?
The Camino de Santiago offers accommodations for all tastes and needs. Thanks to this, pilgrims can enjoy themselves regardless of their purchasing power. On the Camino we are all the same, and it is not necessary to spend a lot.
Sleeping in a hostel is the most economical route. Your wallet will thank you, especially if you're on the Camino for more than 15 days. The Camino de Santiago can last up to one month if you take a long route, such as the Camino Francés, Camino del Norte or Vía de la Plata, among others.
The price per night at public hostels with a fixed price of around 5 to 10 Euros per night and per person. In the case of those hostels that only ask for a donation, it is recommended to leave about 4 or 5 Euros per person, since they do not ask for an established price, their operation depends on these donations.
In the case of private hostels, the price per night is a bit more variable and may cost from 8 to 10 Euros and up to 15 to 20 Euros.
How much does it cost to stay in pensions or hotels?
Giving accurate information about the average price of hotels and pensions is not a simple task. As we've mentioned, the Camino de Santiago offers accommodations for all tastes and when speaking of hotels, we can find price that go from economic to luxurious. Therefore, there is no average price, but if you don't have a hostel to stay at or prefer to find a pension for a night when on the Camino, you can find rooms from 25 Euros in some cases.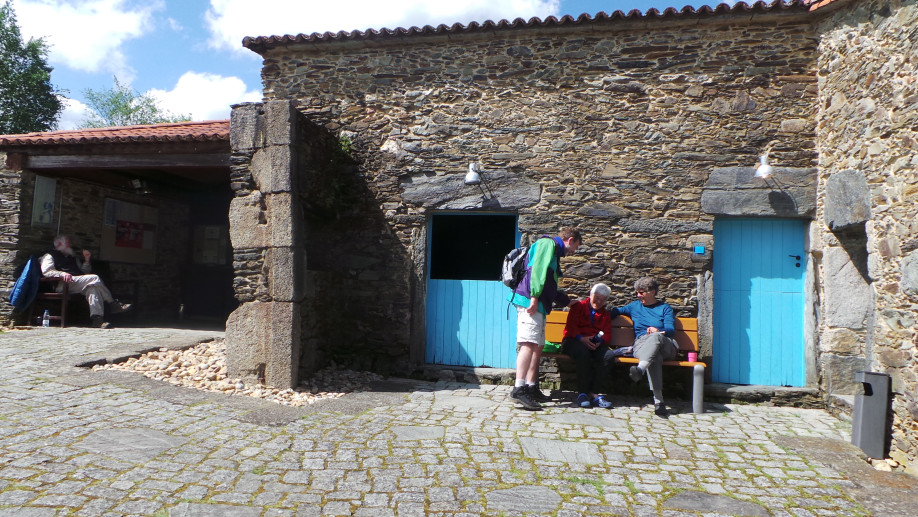 How much does a pilgrim spend per day?
To know what will be necessary, you need to calculate what you'll be spending on accommodation and whether you're going to hire backpack transport. You'll have to add food expenses, the main expense of any pilgrim, and any other small day to day expenses.
Food expenses on the Camino de Santiago. Food expenses for each pilgrim varies and depends on whether you're eating in restaurant or if you choose to buy food in stores or supermarkets. Regarding this last option, many hostels offer a kitchen for pilgrims, although in the high season (especially summer) it will not be easy to find space to cook.
The menu price in food houses and restaurants is usually around 10 Euros, a price that allows you to dine in many establishments. Breakfast will not cost you more than 2.50 Euros at any bar.
To reduce expenses, in the afternoons you can buy fruit or other products for breakfast the next day, but be careful, measure your quantities so that you won't have extra weight and don't waste food. For dinner.
Other expenses such as going out drinking in the afternoon or evening when you've finished your stage, buying souvenirs in emblematic places, obligatory purchases at the pharmacy for cuts or allergies and even coins necessary for washers and dryers involve added costs that, depending on how savvy at saving you are, can make a dent of 5 to 10 to 15 Euros per day.
We recommend avoiding souvenirs since health and hygiene expenses are non-negotiable.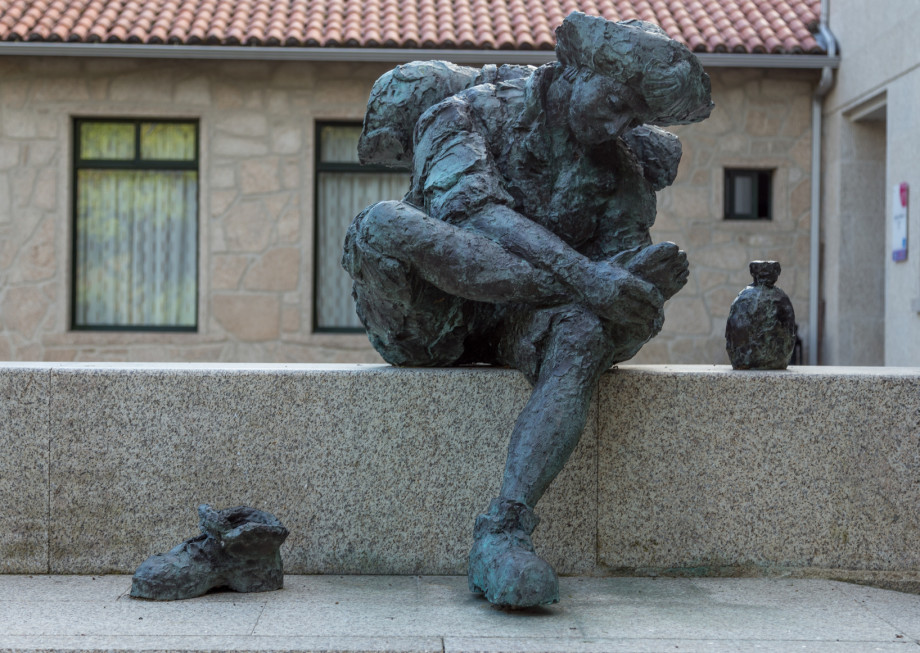 How much does it cost to transport my backpack or send packages?
If you need to load part of your luggage from stage to stage and to have it available at your accommodation every night without causing damage to your back, you can get our PAQ MOCHILA. This is a fixed expense, but it isn't too high. We want pilgrims to be able to enjoy this service irrespective of their budget, much like the hostels along the Camino. It is especially important for all those people with health problems who cannot travel the Camino with such weight.
How much does it cost to send a bike from the airport from beginning to end to your country or airport?
If you are pilgrim on bike, you will need to take your companion to the start and want to bring it home in one piece.
You'll have to come to Spain with your bike, but once you land, you can send a #PaqBicicleta from the closest office. If you come to Madrid, you can do it from a city office or you can send it from our office at Terminal 1 of Barajas airport, and we are also at the Chamartín train station. For other Spanish cities, you can send from one of our 2000+ offices.
Your bike will arrive at your starting point of the Camino de Santiago in less than 72 hours for 47.45 Euros, VAT included.
How much does it cost to leave luggage in a locker in Santiago de Compostela?
The last thing you should know to calculate your costs on the Camino. If you want to enter the Cathedral of Santiago, you cannot do it with your luggage. That's why we have a locker service in our Post Office in Santiago de Compostela, located in the centre of the historic town centre, only 1 minute from the Cathedral at Rúa do Franco, 4.
Storage prices are 3 Euros/day for backpacks or suitcases, 5 Euros/day for bicycles and 1 Euro per day for sticks or staffs.
We hope that this little guide helps you calculate your costs on the Camino de Santiago and helps you understand the prices of the places you pass. For pilgrims coming from America, their main investment is the flight to Spain. On our part, we remind you to follow us on Facebook, Twitter and Instagram for up to date information and if you've liked this article subscribe to our newsletter to receive news on articles like this on our blog.
Safe travels!!!
---
Your email address will not be published.
Mandatory fields are marked with *