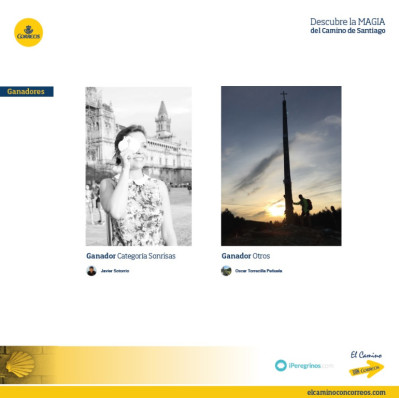 10-08-2017
Our exhibition Discover the Magic of the Camino de Santiago, collects the best images from pilgrims who have collaborated with us, sending us their photographs. In total, 62 photos have already travelled throughout Spain to be shown to the public at the Post Offices in most cities and towns of great importance on the Camino de Santiago.
Currently, the exhibition held together with the iPeregrinos Community, has passed through Santiago de Compostela, Gijón, León, San Sebastián, Burgos, Santo Domingo de la Calzada and Barcelona.
This week it's featured in Valencia. Tomorrow, Friday the 11th at 11.00 in the Edificio Principal de Correos, Plaza del Ayuntamiento, 24 will be at the opening.
Then, our photographs Will be featured in Alicante, Vélez-Málaga, Córdoba, Mérida, Alcalá de Henares and Móstoles.
Through our Facebook, Twitter and Instagram we've received numerous requests and signatures. If you cannot see it in person and want to see how the exhibition went, today we'll show you, one by one, all the panels of the show.
We'll discover, once and for all, the "magic of the Camino":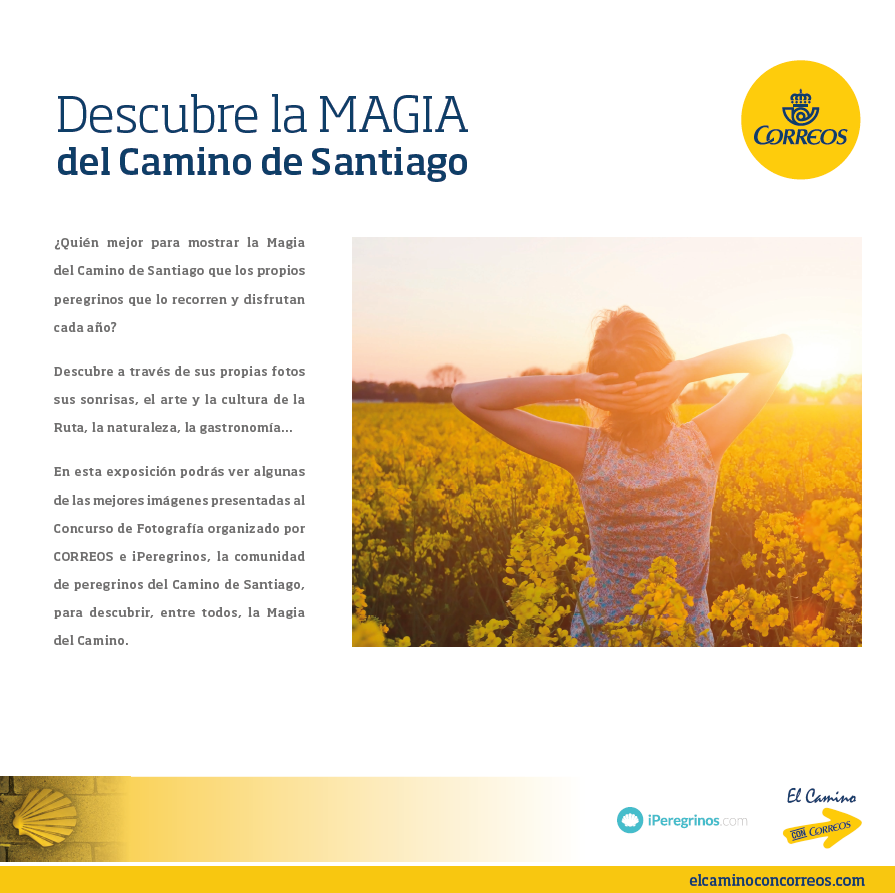 1. Cover image of the exhibition: Discover the magic of the Camino de Santiago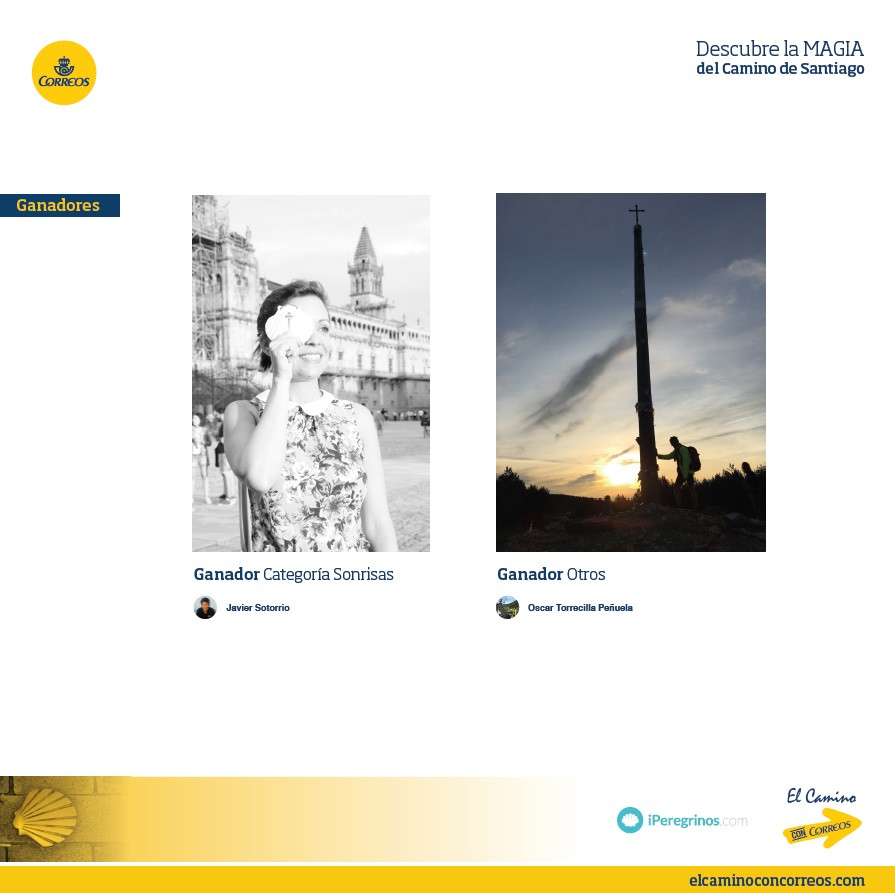 2. First panel of winners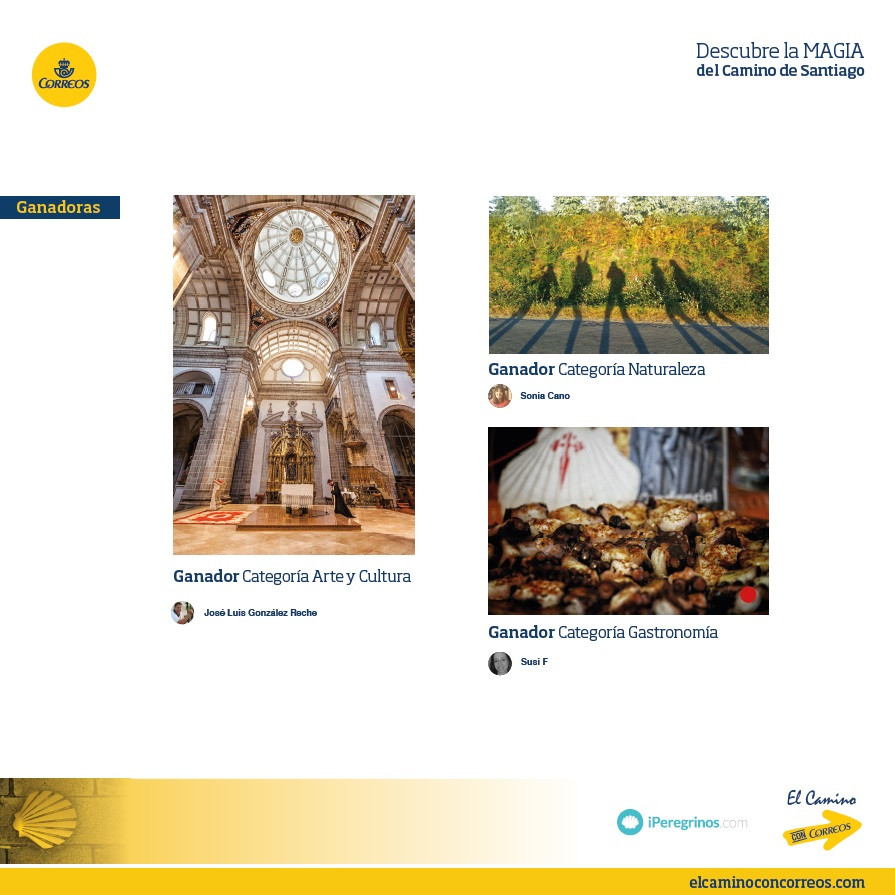 3. Art and culture, nature and gastronomy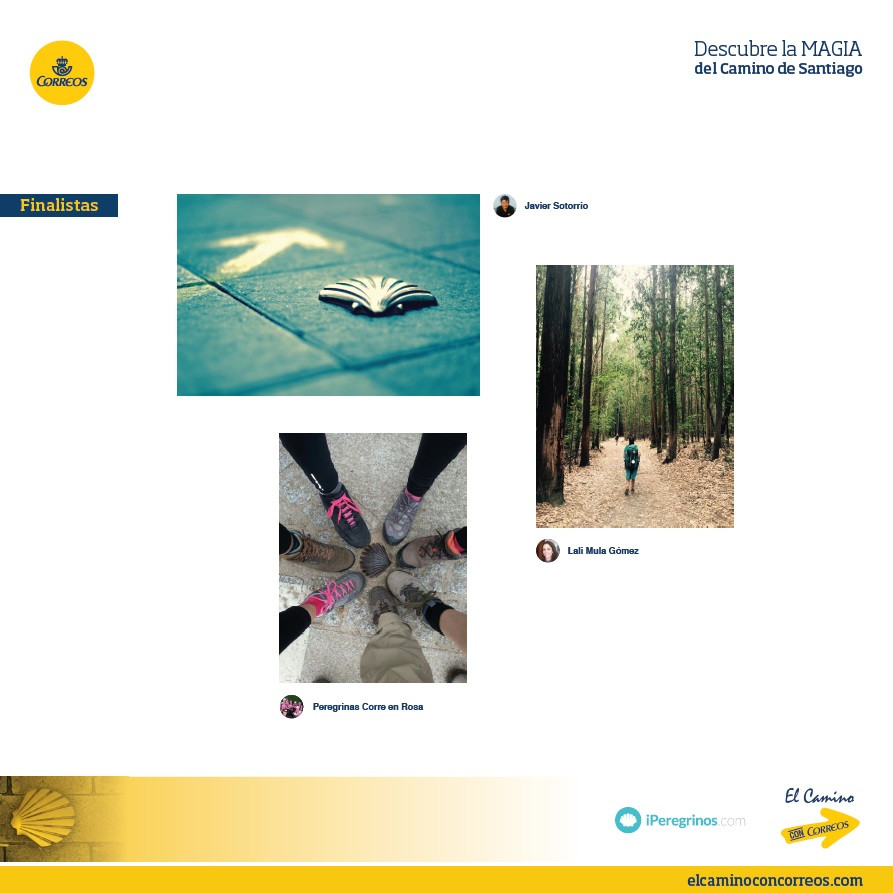 4. Finalist photos, very close to being winners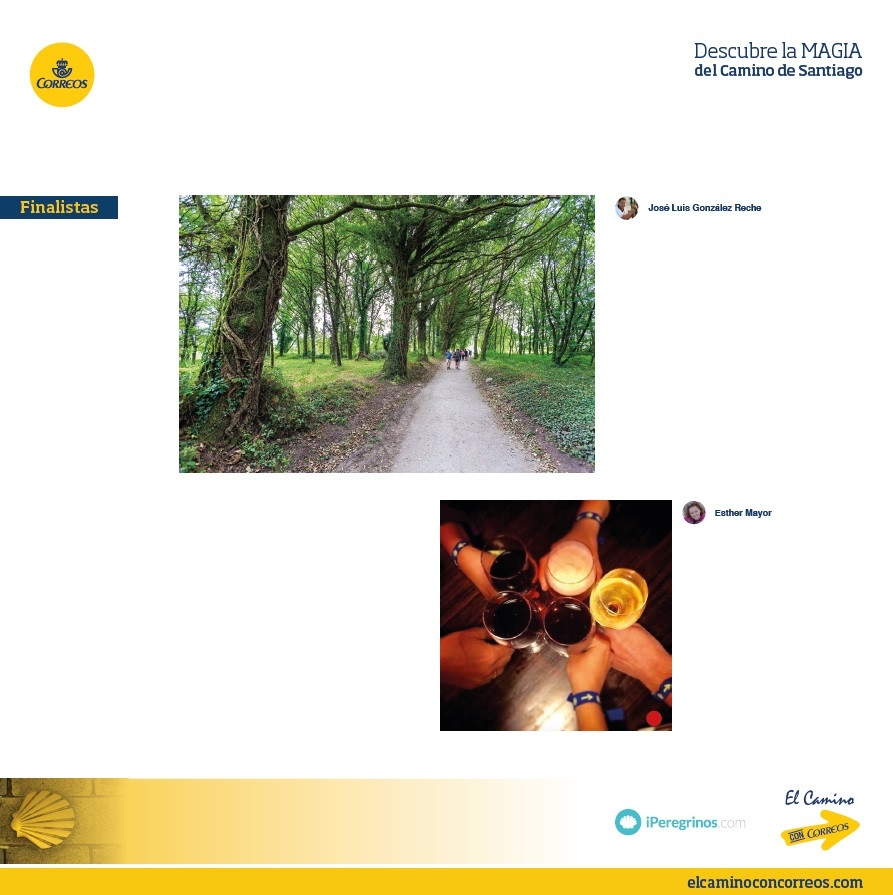 5. Gastronomy and nature, finalists in the fifth panel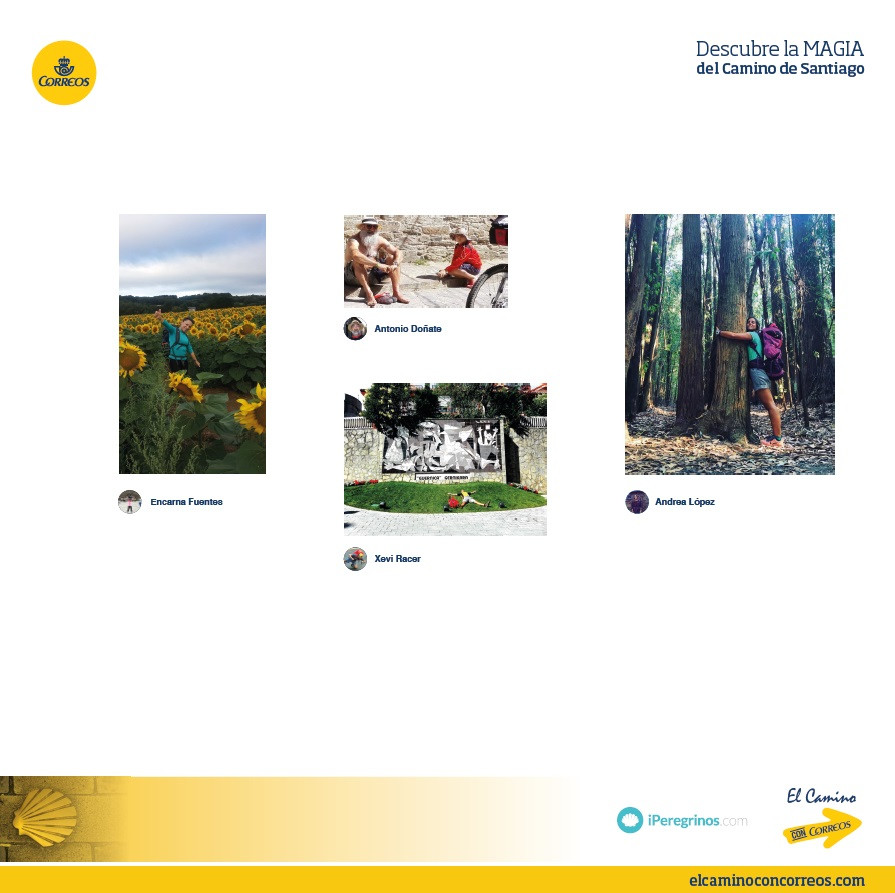 6. Pilgrims, the life of the Camino de Santiago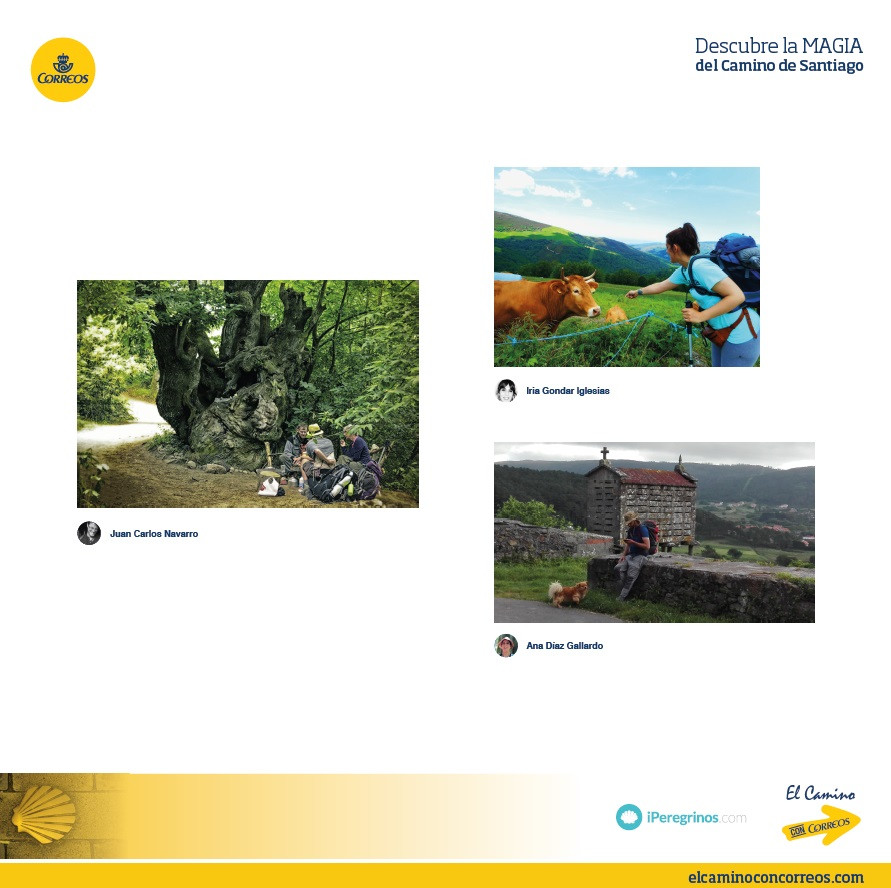 7. The Camino is verdant upon arrival to Galicia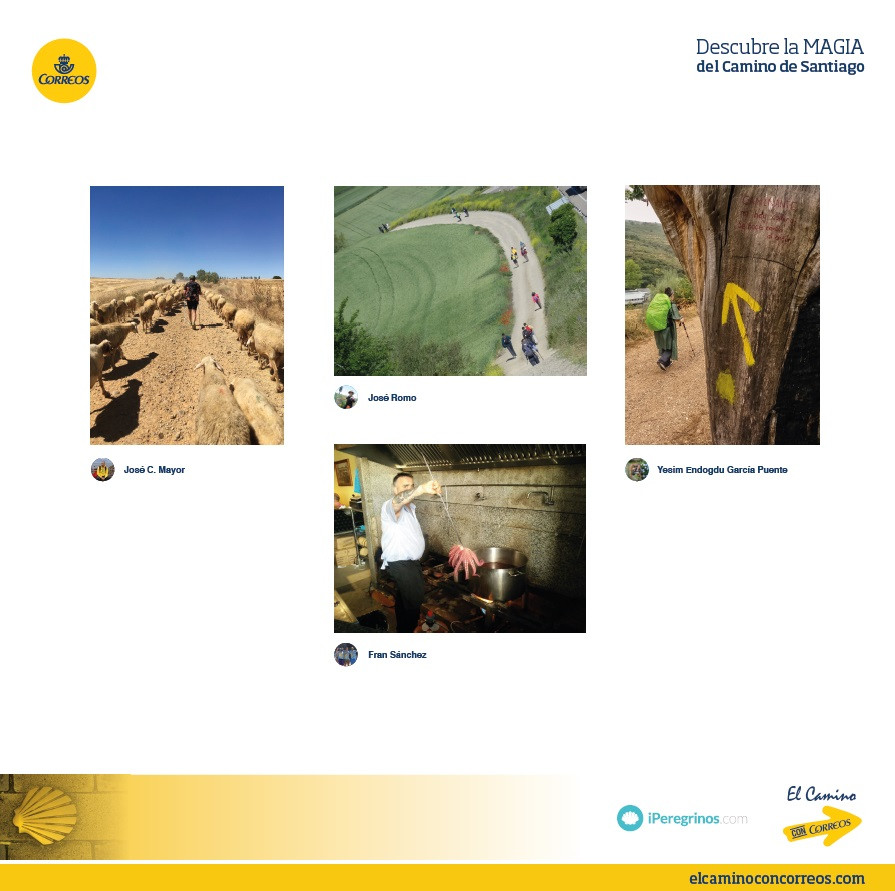 8. Variety means taste, but octopus...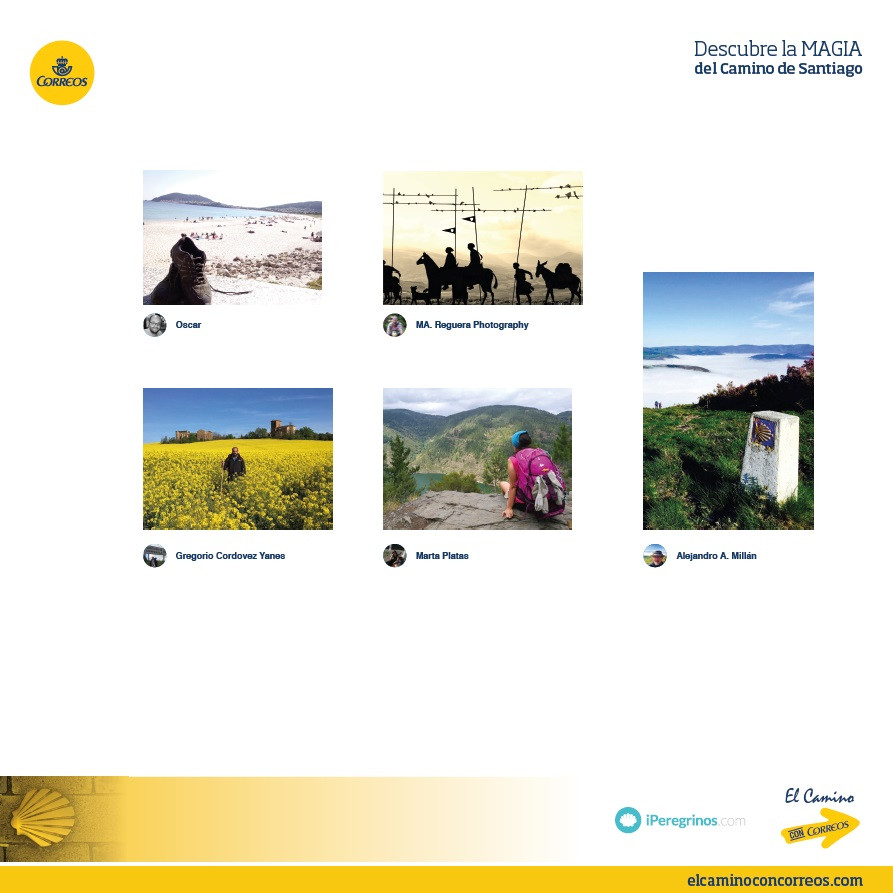 9. Spectacular landscapes of the Jacobean routes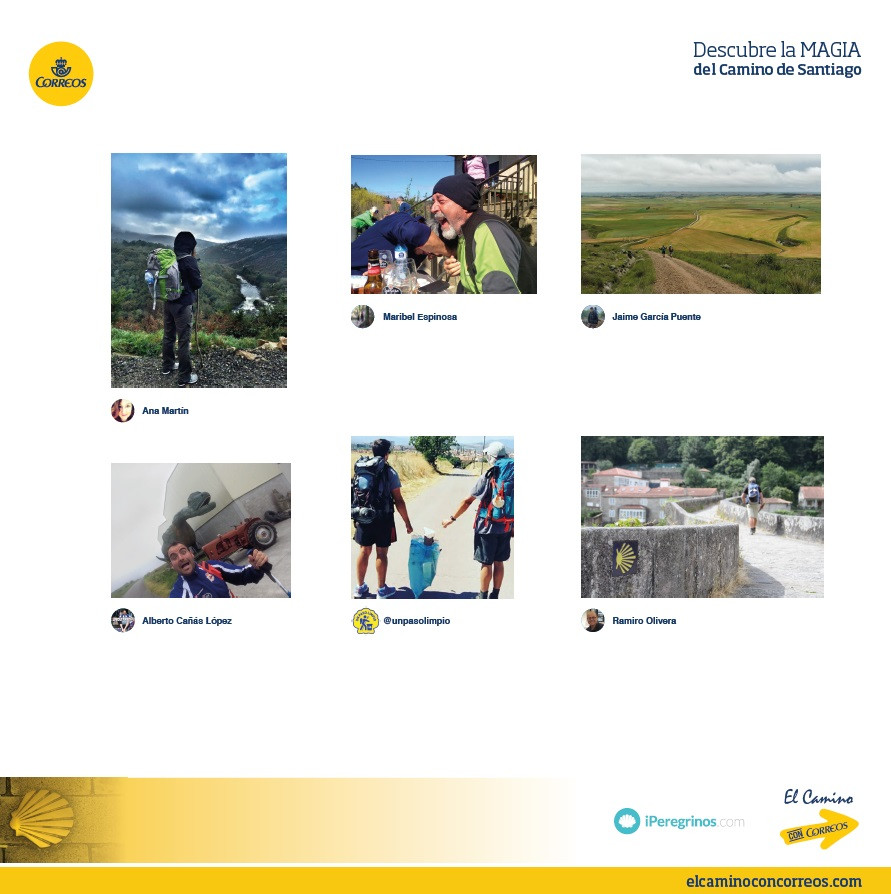 10. The Camino is simply magical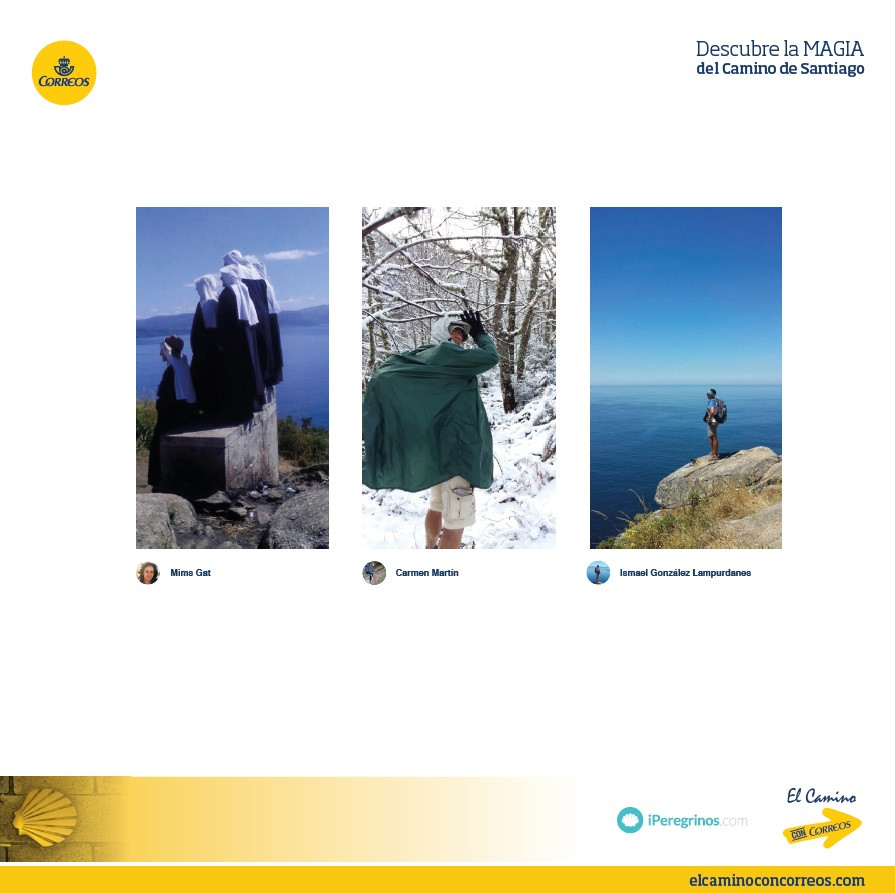 11. Whether sun or snow, nothing stops sour pilgrims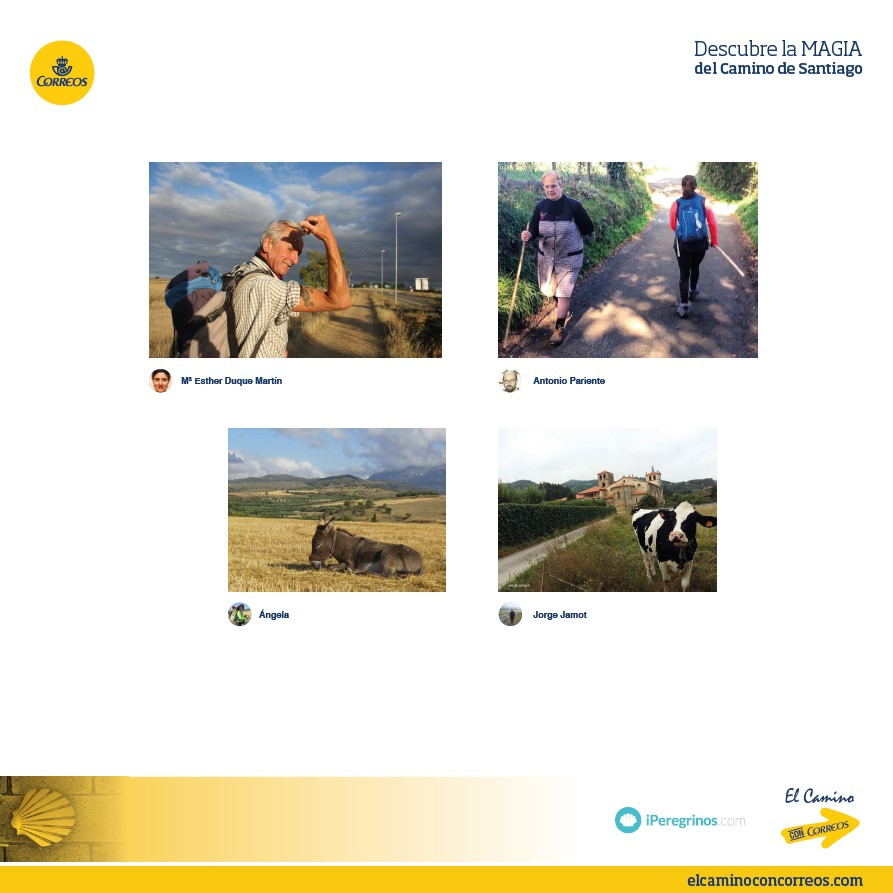 12. Strength and sustainability... some photos have already demonstrated the values of the Camino de Santiago before we even looked for them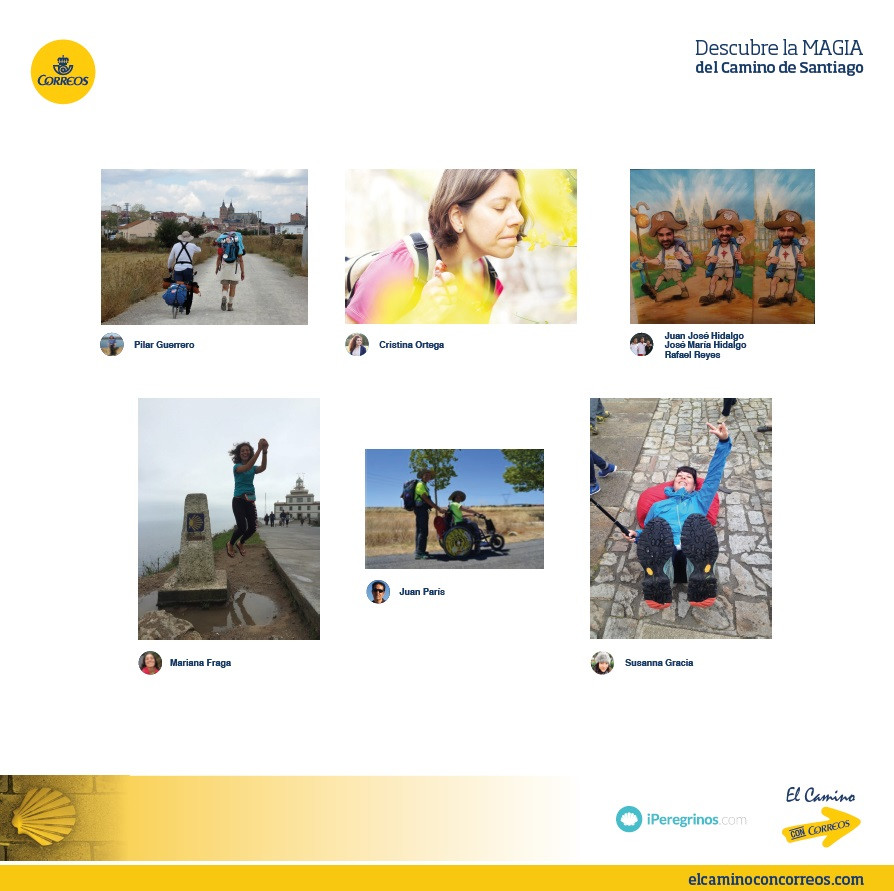 13. This panel is pure happiness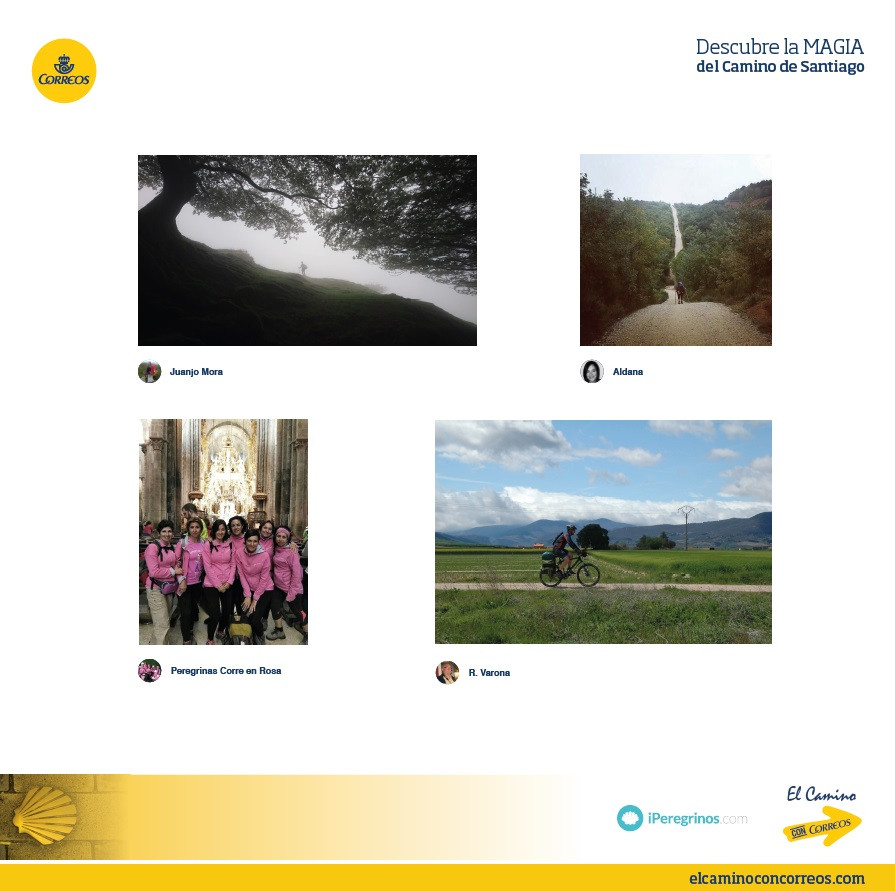 14. Camino, Camino and Camino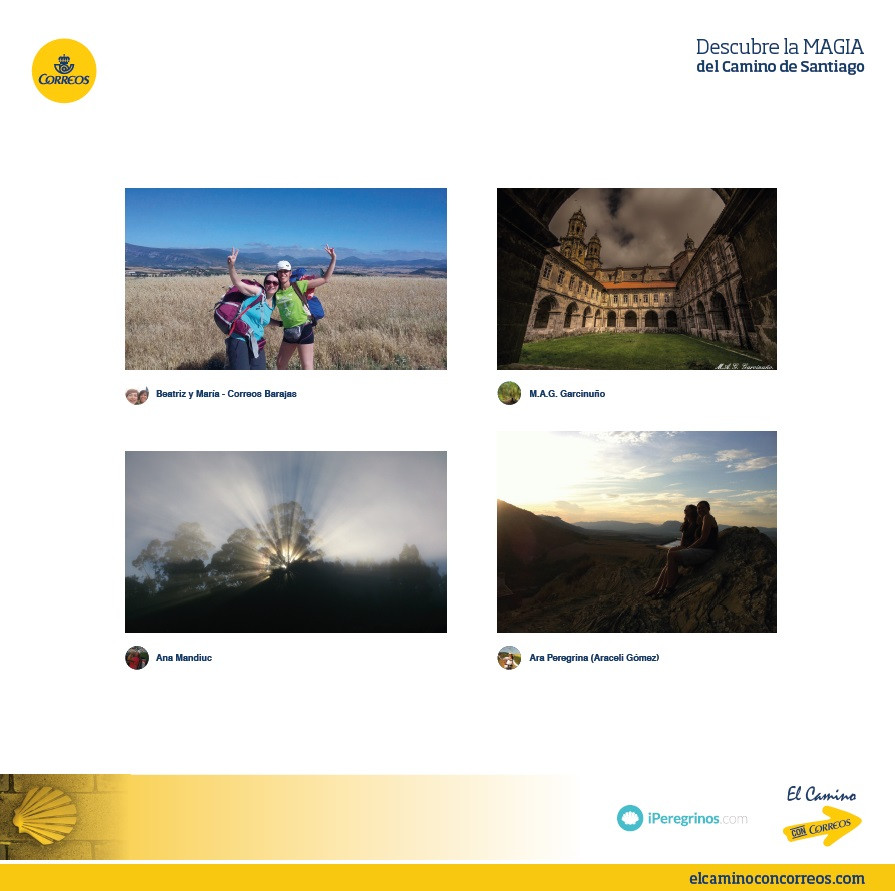 15. This exhibition gives us exceptional images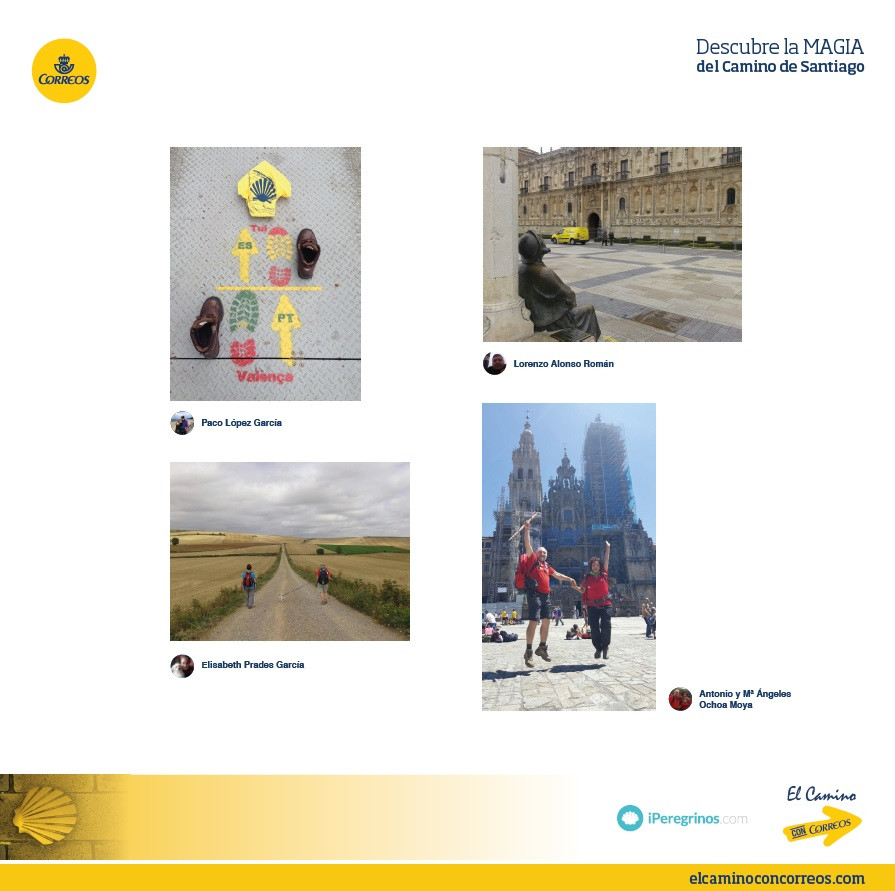 16. Last panel, end of the Camino. Now a new one begins
We'll never tire of thanking you for sharing your Camino de Santiago with us and for gifting us with these magnificent images. All are photographs taken from the photo contest we held last year on our Facebook page. This year we have another in progress where we're looking at the Values of the Camino. You can participate and win great prizes here: Photo Contest, Values of the Camino.
Safe travels to all!
---
Your email address will not be published.
Mandatory fields are marked with *