The values of the Camino in 12 months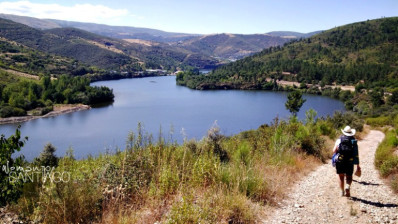 29-03-2017
We've been with you for two years, so we are still new to the Camino de Santiago. During this time, we've shared the route with pilgrims and absorbed their values. This has helped us to, together with iPilgrims, collect the values of the Camino in 12 months, which we are revealing month by month in this blog and also through social media.
In March, we were involved in showing you the peace that we've seen on the Camino de Santiago and we have heard the opinions of many of those who have found escape and disconnection on the Camino. Today we're talking with those responsible for helping many pilgrims reach that state of mind.
Dulcina Gómez Araujo, Director of the event La voz del Camino and of the Asociación Bioturmalina and Noelia Ramos, co-founder of the blog Woman to Santiago explains the keys to achieving an environment of peace on the and that this spirit does not just remain there, but rather it is translated to our daily life, which is one of the greatest challenges every pilgrim must face when arriving at the end of the Camino de Santiago.
An experience of peace on the Camino
The experience of Dulcina Gómez on the Camino is completely linked to the search for peace. With the event La voz del Camino, they travelled the Vía de la Plata, for 4 days performing songs and meditations. She defines it as "a true experience of inner journey through sound, a space of encounter and of dialogue for peace, a space of deep connection with nature and with your heart, of self-knowledge, of personal development and of spiritual growth". With this Camino they learned to "live more in peace with ourselves" but to also try to make this visible on the outside, trying to take "a step towards the union of humanity," according to Dulcina.
On her part, Noelia Ramos gives us a more habitual experience in the day to day of pilgrims. Her experience on the Camino was not born out of the search for peace, but she found it "accepting what the Camino offers", she tells us. For her, peace is "a combination of very simple factors. On the one hand, entering the Camino, forgetting about destiny, focusing on the route, on the details and the moment. And the sensation of lightness and, last but not least, having quality time for yourself."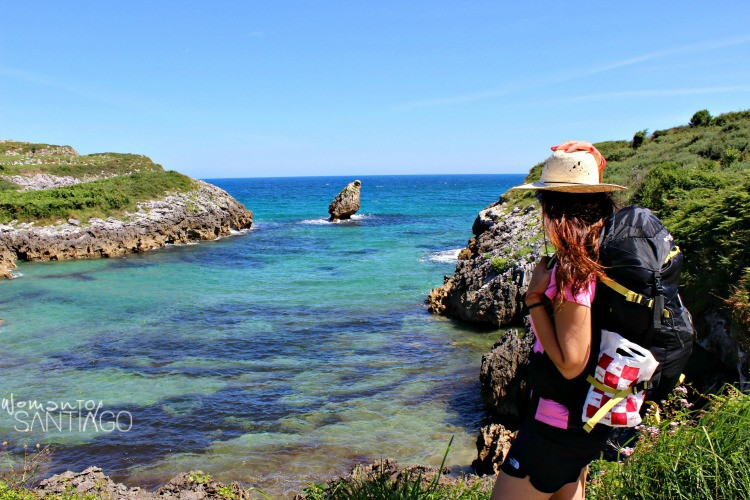 An Environment of Peace on the Camino
Each pilgrim has his or her own concept of peace, as well as their mode of reaching it. In this sense, Noelia tells us that there as many types of peace "as pilgrims travelling the Camino and finding it." Dulcina Gomez tells us that "peace transforms into an extraordinary human encounter" and she divides it into "memory, reconciliation, guidance and a path to our deepest being."
Noelia Ramos: "Peace makes you look higher than the dust on the floor. You just look up and smile."
Noelia Ramos stresses the need to truly enter the Camino de Santiago: "If you really enter the Camino and don't just tread it, peace is part of your daily life without having looked for it." She also highlights the effect that it can have on us: "That peace makes you look higher than the dust on the ground. You simply look up and smile, causing a change in your attitude that won't leave you during the Camino."
Dulcina Gomez relates peace with the feeling of unity: "On our Camino for Peace, participants came with a common purpose: peace. Each one, in his or her own way, maintaining it and facilitating the unity of the group" and, additionally, emphasizing the importance of being happy people. This encounter offered them practical skills to "embrace happiness" and integrate it into their own lives, "marking it a vital attitude."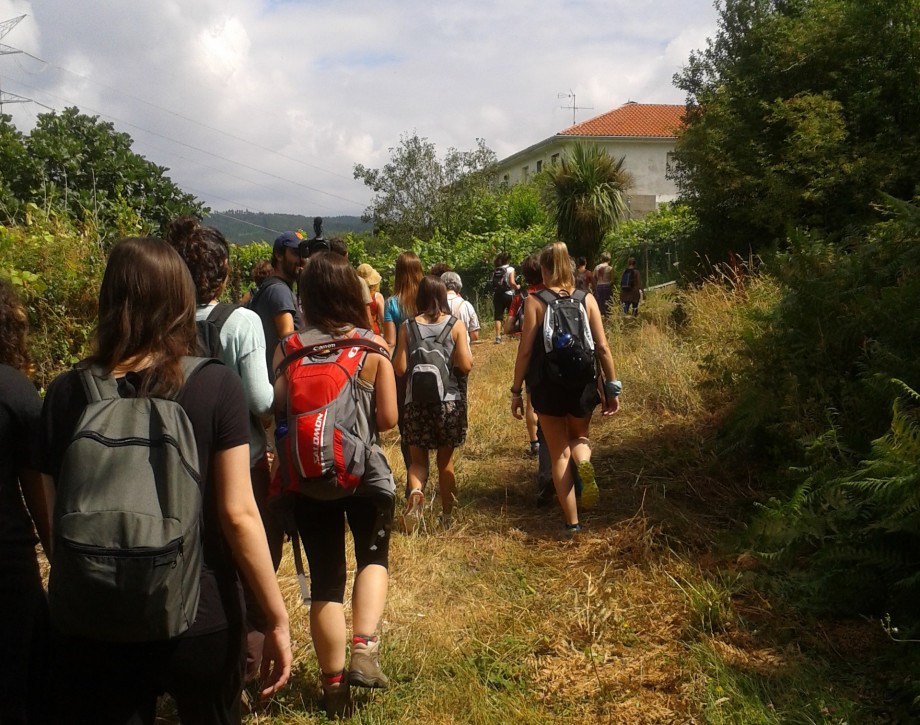 Communicating peace to life outside the Camino
This vital attitude, which Dulcina speaks of, is for Noelia Ramos "one of the most important pending lessons of the Camino de Santiago." Noelia tells us that after travelling the Camino, we maintain "an inertia that can infect you for life" and it is up to us to keep it or not: "It is your life's decision whether or not to extend this acquired peace to the rest of your daily life. At least you don't lack the experience, and have to wonder what you might be missing out on."
Dulcina Gómez: "The Camino de Santiago may be a powerful tool to feel peace."
Finally, Dulcina Gomez leaves us with this phrase, considering our way of approaching the search for peace: "We cannot, nor should we fight for Peace." Citing Gandhi, she tells use "There is no path to peace, peace is the path" and advises us: "In our daily life we can release anxiety and stress, find keys to free ourselves from limitations, change our beliefs and understand our inner language," something that "will undoubtedly lead us to Inner Peace to restore harmony and to reconnect with the faith that nourishes our inner search."
Two testimonies, from Noelia Ramos and Dulcina Gomez, who will certainly make us consider our daily lives and will reignite that flame that burns in every pilgrim on the Camino de Santiago and that, sometimes, with routine can be extinguished.
A magnificent story for the month of March, which we dedicate to peace on the Camino and we share with you.
Buen Camino, pilgrim!
---
Your email address will not be published.
Mandatory fields are marked with *