The values of the Camino in 12 months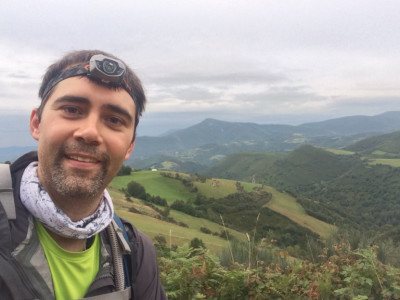 14-07-2017
The Camino de Santiago is the ideal place to meet all types of people. Different countries, different ages, different languages and different cultures. For us, the Camino is one of the great global examples of Diversity, our value for the month of July as part of the Values of the Camino in 12 months initiative.
People from all different continents come to Santiago through the different Jacobean routes. Distinct and practically infinite, and as we like to say: there are as many Caminos as there are pilgrims… and there are many, many pilgrims.
One of these is Diego Davila. He is a Brazilian pilgrim who is not only in love with the Camino de Santiago, but has shared his affection with many others on his blog and YouTube channel Meu Caminho de Santiago.
Diego travelled the Camino de Santiago in September 2014. After thoroughly informing himself before crossing the Atlantic Ocean, began his pilgrimage in Saint Jean Pied de Port. With all his information and personal experience –which he also included in his blog www.meucaminhodesantiago.com- he has been creating videos in which he advises novice pilgrims, who have a long journey ahead of them to reach their starting point on the Camino de Santiago. Now, Diego's agenda already has a new appointment. At the beginning of 2018, he will return again, this time on the Camino Portugués from Lisbon.
He who ventures, gains
Like many others, the Camino has changed Diego's life: "It was a unique experience, there are no words to describe the impact of the Camino de Santiago on the life of the pilgrim, only those who have traversed the Camino know. The Camino simply changed my life."
This change, in his case, arrived before his own Camino, reading books, opinions, blogs and everything he found on the internet: "Many pilgrims travel the Camino without doing their research first. But in my opinion, to have the best experience you need to prepare, physically train, and prepare mentally and spiritually. That's why I think learning more about the Camino, above all what is involved in this wonderful pilgrimage, is fundamental. And is precisely why I began my blog."
Although, Diego Davila admits that "it doesn't matter how much you've read and researched about the Camino de Santiago, you will inevitably make mistakes and it is impossible to prevent and avoid unforeseeable circumstances."
"You have to view the 'unexpected' and 'mistakes' as a positive thing and use them to learn and grow as a person."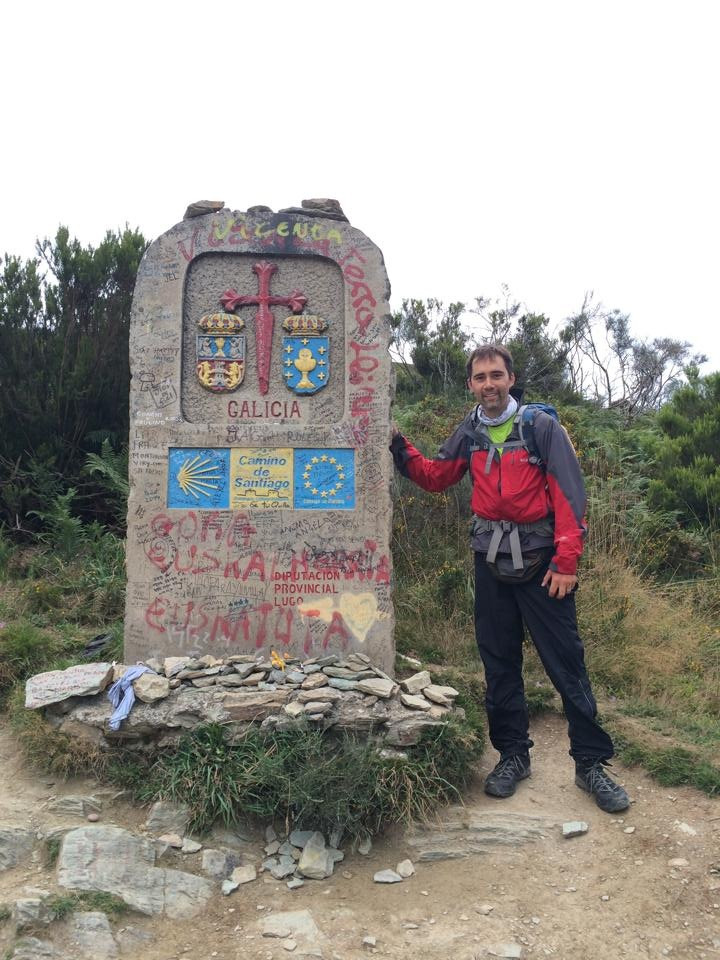 The Camino from Brazil
In Brazil, "o Caminho de Santiago" is well-known, despite the distance, and many (4365 pilgrims in the past year) decide to pilgrimage to Santiago de Compostela, but why is the Camino so popular in Brazil?
Diego lets us know: "Brazil is a very Catholic country while, at the same time, Brazilians are a very adventurous people, a people always seeking more, wanting to grow, how to develop, how to learn new things and face challenges. This combination of factors inspires the Brazilian pilgrim to confront the Camino de Santiago with a lot of love".
"It's simply spectacular!"
The "brasileiro" love for the Camino de Santiago has great support in Lusophone literature, and as Davila tells us: "There is a lot of publicity in media and books. The writer Paulo Coelho has books on the Camino that have reached many people."
Reaching a lot of people is precisely the goal of Diego Davila with his blog www.meucaminhodesantiago.com, aiming "to plant the seed of the Camino de Santiago in the hearts of all Brazilians and inspire them to travel the Camino and have one of the best experiences of their lives".
Whoever travels the Camino de Santiago can do so for vital experience, spirituality, culture or devotion (devotionis causa). In the case of Diego Davila, it was "combination of reasons" that led him to travel the Camino: "religious reasons, physical challenges, and to have that vital experience and personal growth."
Like Diego, in our section Foreigners on the Camino, we try to give advice to foreigners who arrive to Spain from far away and don't know the country. For him, the most important advice that can be given is that which deals with reaching the beginning of the Camino de Santiago: "I think the most important think for the pilgrim is to know exactly how to get from the point of arrival in Spain to the point of arrival on his or her Camino (Saint Jean Pied de Port, for example). Once you reach the initial part of your Camino, everything becomes easier."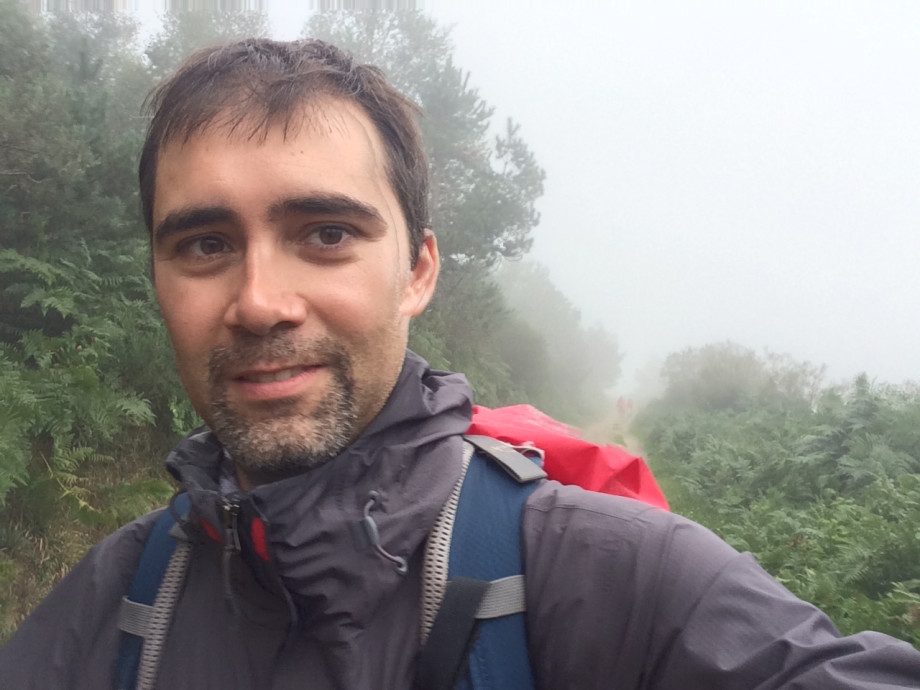 A special pilgrimage
"The Camino de Santiago combines several positive points, it is a Camino that is prepared to receive pilgrims (ready infrastructure, hostels, bars, restaurants, pilgrim offices, etc.). The pilgrim has the opportunity to traverse practically all of Spain walking, coexist with the Spanish people, learn more about the culture, landscapes and nature that we pass by on our pilgrimage. It is simply spectacular!" Diego is clear, the Camino de Santiago has no comparison and is also a unique place to find an atmosphere of respect and fraternity amongst cultures "because it doesn't matter you're from, your culture, if you're rich or poor, man or woman, on the Camino we are all pilgrims, we are all equal, and we have the same goal: get to Santiago de Compostela. The key to this is, according to Davila, "an experience that does not have limits to age, sex, nationality; the Camino is an experience for all."
We hope that you continue wanting to experience the pilgrimage to Santiago and as Diego says, it doesn't matter where you come from, your race or your gender. The only important thing is to walk.
Safe travels!
---
Your email address will not be published.
Mandatory fields are marked with *