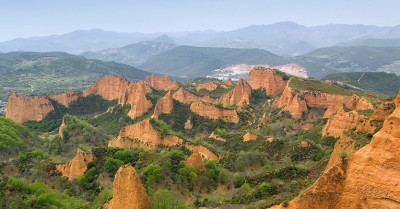 02-06-2016
The Camino de Santiago is travelled for many reasons: to make new friends, as a spiritual or cultural quest, for sport, for fun, etc. Whatever it may be, there is something that a pilgrim simply cannot overlook when beginning his or her trek: that the natural wealth of the Camino is as just as much a treasure as the Cathedrals.
On the occasion of World Environment Day of Sunday, 5th June, we decided to select some of the natural areas that you'll find on the different routes to Santiago de Compostela. When you finally see these places, you'll understand how urgent and important it is to care, respect and protect them.
Atapuerca Mountains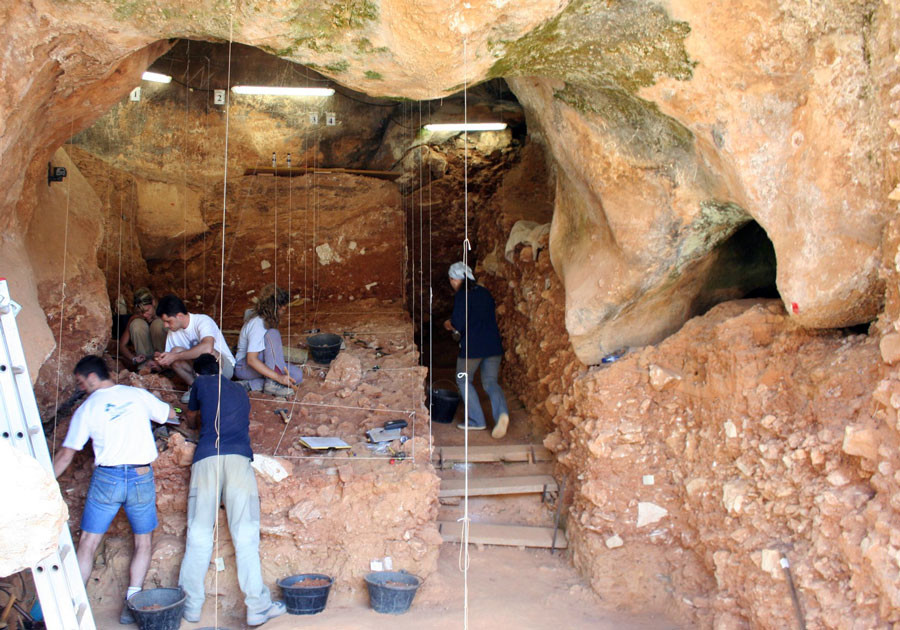 UNESCO World Heritage Site | Area of Natural Interest | Site of Cultural Interest
French Way

This mountain area north of Burgos, with abundant natural resources, fertile land and a wide variety of fauna and flora, has been populated for more than 800,000 years. The remains discovered in Atapuerca's famous archaeological sites are amongst the oldest in Europe. If you have time, book one of the guided tours to see the Elephant's Chasm, the Gallery and the Gran Dolina with your very own eyes.
Ancares Mountain Chain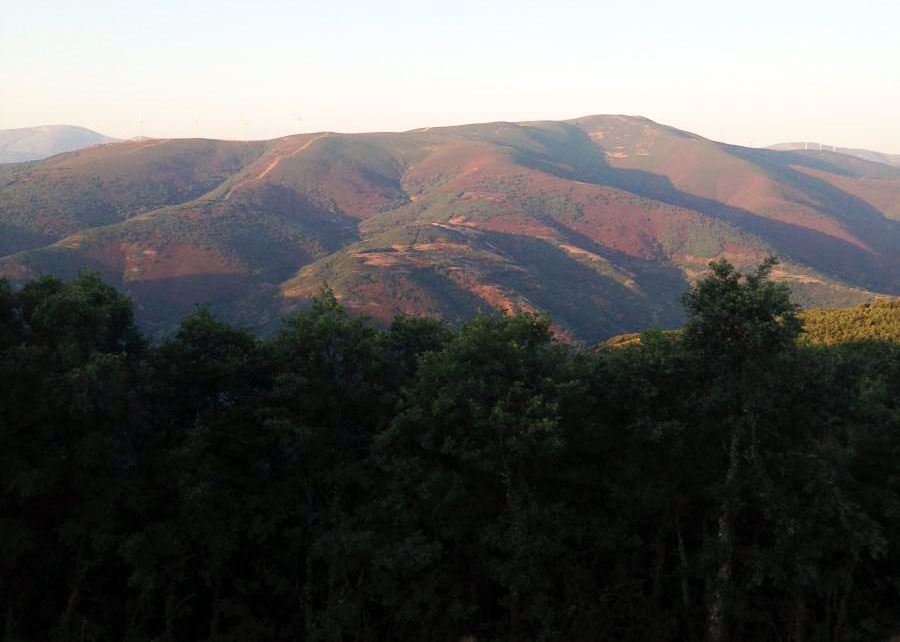 Biosphere Reserve
French Way
The Ancares are mountains in the area separating Galicia, Castile and León and Asturias. Millions of pilgrims trek up and down with a great deal of effort and will, witnessing the strength and spirit of this landscape with each step. Since 2006 it has been conferred the status of Biosphere Reserve, divided into two zones: the Leonese Ancares, passing the Camino Francés, and the Ancares of Lugo.
Beach of the Cathedrals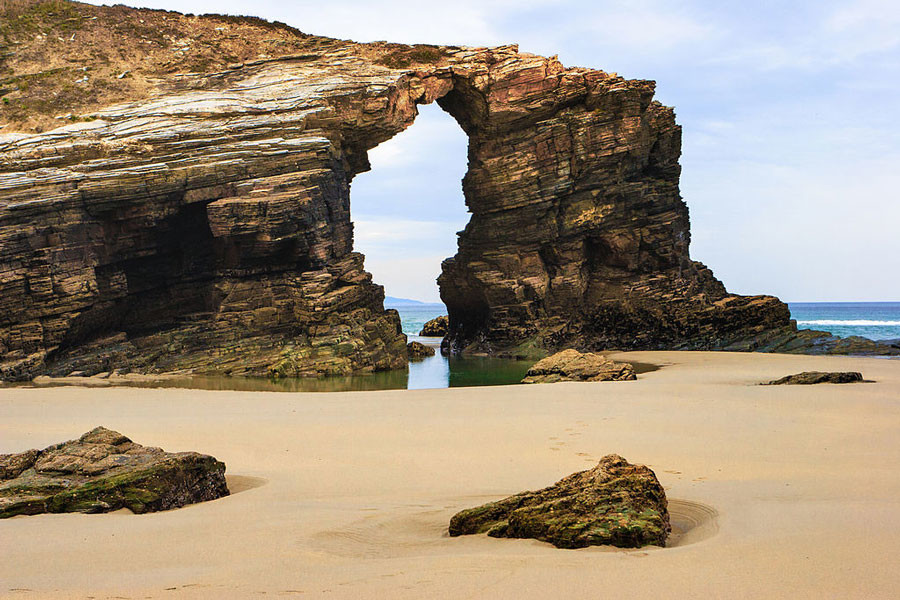 Natural Monument | Community Interest Area
Northern Way
It's worth making a small detour in Ribadeo to visit the Beach of the Cathedrals, one of the crown jewels of Galicia's natural heritage. With its stone arches, some 30 metres high, this site is a must for any nature lover. Mind you: before going, you should check the tidal conditions since you can only see it in all of its splendour at low tide. Recently, the Xunta de Galicia has regulated high season visits to avoid overcrowding and environmental damage. If you are planning your visit for July, you'll need to book in advance.
Cornalvo Nature Park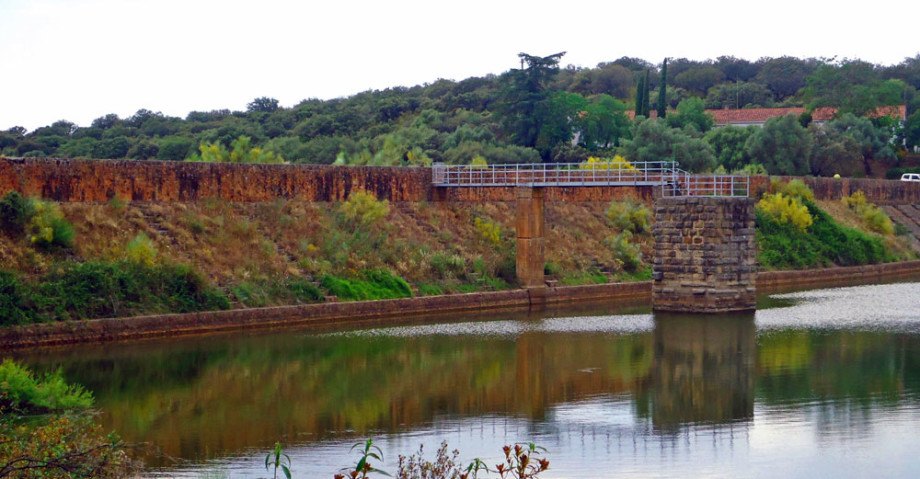 Nature Park
Vía de la Plata
The tenth stage of the Vía de la Plata crosses this Nature Park. The Romans called this area Cornalvo due to the horn shape of the Albarregas riverbed and the white (alvo) colour of its waters. There they built the dam you see in the photo, which supplied the major city of Emerita Augusta (today known as Mérida). In this park the rivers are rich in fish and the skies are full of birds to watch. If you are very lucky, you might be able to see, from far away, a wild cat, an almost extinct species that is still conserved here thanks to the protection of this area.
Fragas do Eume Nature Park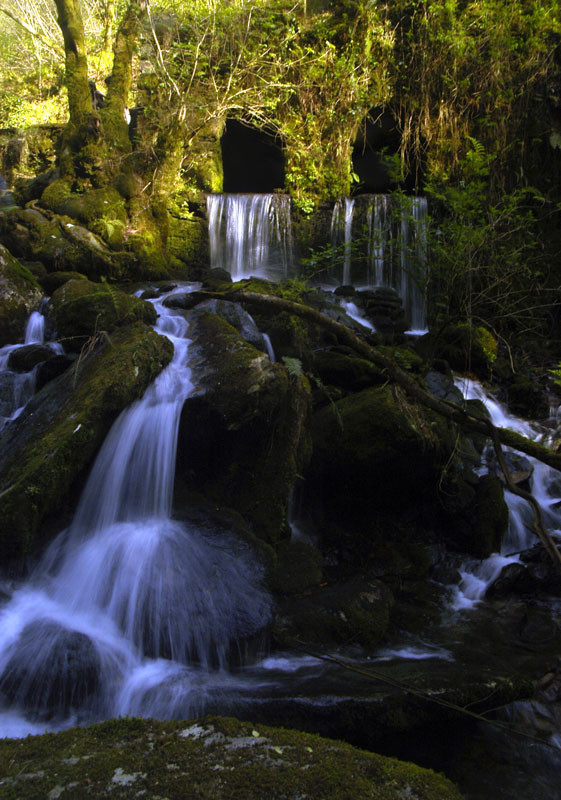 Nature Park
English Way
If you start the English Way on Ferrol, you'll be on Fragas do Eume in your first day walking. This is the perfect place to listen (and understand) some typical Galician stories, full of ghosts, witches and other creatures created by popular imagination. If you walk these roads, perhaps they will no longer seem so imaginary. Step fearlessly into the Fragas do Eume: avoid the "Santa Compaña", only then will you be able to see one of the best preserved Atlantic forests in Europe.
Sanabria Lake
Nature Park, Site of Community Importance
Sanabria Way
If you have chosen this less-travelled route and you have a day to spare before starting to walk, you're in luck: you'll be able to see the Sanabria Lake Nature Park. This immense volume of water, 1.5km wider and 3km long, is the largest glacial lake in the entire Iberian Peninsula.
If you enjoy legends, the Lake has its very own: they say that the waters hide the village of Valverde de Lucerna, flooded as divine punishment for not helping a pilgrim who sought refuge. A few women who were baking bread helped the pilgrim, which is why the only thing saved from the flood was the oven, which was on the islet in the middle of the lake.
Las Médulas

Cultural Landscape | Archaeological Zone | Site of Cultural Interest | Natural Monument | World Heritage
Winter Way

This is the closest you will get to an alien landscape on the Camino. The first stage of the Winter Way, which starts in Ponferrada, has bestowed us with this spectacular place. Its impossible shapes are the result of mining work done by the Romans, who extracted gold from the mountains, circulating water through a network of channels made in the rock. You can see it by yourself by signing to a guided tour.
Sil Canyon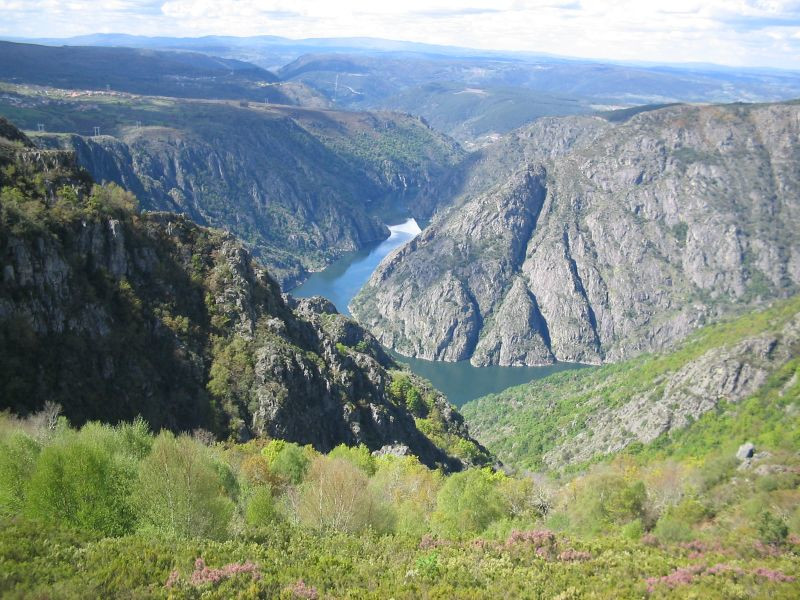 Catalogue of Natural Areas of Galicia
Winter Camino
We hope you've allowed some leeway because between Quiroga and Monforte de Lemos you should also pay a visit to Sil Canyon. In the middle of Ribeira Sacra, this is one of the most interesting places in inland Galicia. Our colleague, José Luis López, from the Monforte Post Office, recommends touring the vineyards between Doade and Amandi, where the Ribeira Sacra D.O. originates. Another interesting option is to sail the river on a catamaran.
Costa da Morte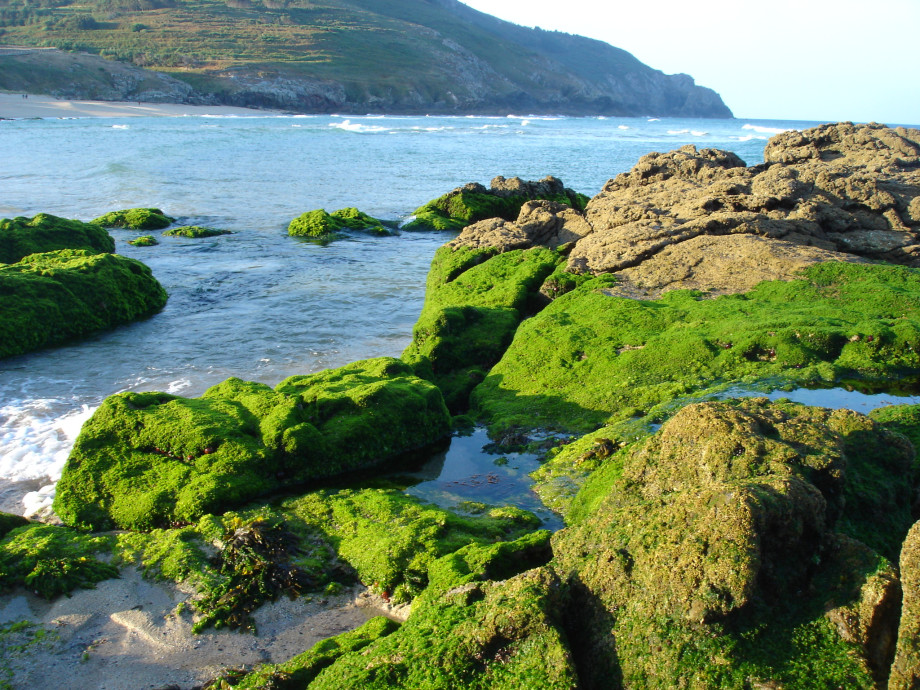 Bird Protection Special Area | Site of Community Importance
Way to Fisterra
If you continue from Compostela to Fisterra and have some time, we recommend the longer option, via Muxía. This route runs along the famous Costa da Morte, which has Site of Community Importance protection along most of its length. If you also enjoy bird watching, you can enjoy another great spectacle since virtually the entire coast between A Coruña and Fisterra has Bird Protection Special Area status. Upon arriving to Fisterra, be sure to walk the beach of Mar de Fóra, a virgin sandbar that is completely free of tourist exploitation. Sounds like paradise, right?
Which is your favourite natural area on the Camino?
The different Caminos that reach Santiago run through much of Spain. We live in a land of varied climates and landscapes, and this is precisely one of the charms of the Camino: you'll see how the landscape changes with each step you take and you'll discover that each has a special and different power. You will finish the Camino much more cognizant of its value.
This is only a small section of the natural areas that you'll find on your adventure to Compostela and there are many more. Which is your favourite nature spot on the Camino de Santiago? Send us photos and tell us what impressed you most.
Until next week, pilgrims! And remember: preserving the natural wealth of the Way is everyone's responsibility.
Buen Camino!
---
Your email address will not be published.
Mandatory fields are marked with *