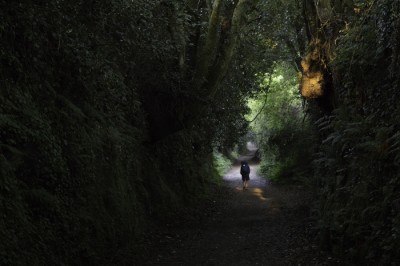 17-08-2023
The Camino de Santiago is a vital experience that can be lived in very different ways, since it can be done strictly as a religious pilgrimage or as a cultural pilgrimage, or a mixture of both; it can be done on bike, on foot on horseback or even in a wheelchair. But there is one mode of travelling the Camino de Santiago that attracts as many pilgrims as it scares: doing the Camino de Santiago alone.
Travelling the Camino de Santiago alone is not for everyone but it is not just for a select group of people; all you need is a desire to travel and courage, to first face your fears then put on a backpack to go to Santiago. The rest is pure enjoyment.
Now, to travel the Camino de Santiago alone, there are certain difference in comparison to doing so with company, logically. Therefore, today we've decided to write this article with some tips to help you decide whether to take the Jacobean route on your own.
The issue of safety
Since we're already talked about safety on the Camino de Santiago not being a problem in this article-- since there are few incidents recorded each year-- we understand that undertaking a solo pilgrimage can be a tad scary, so there are a few tips that will help you have a safer experience.
On one hand, you have your choice of Camino to travel; if you think you'll feel more safe on a Camino with a greater presence of pilgrims, the Camino Francés (63.37%) and the Camino Portugués (17.83%) count for almost 80% of the annual pilgrims, so they are the best options if you want to travel alone, with some extra company ;) The time of year is very important: there will be many more pilgrims on the Camino during the summer, while in December, January or February (the months with the least amount of pilgrims) the Camino will be much more deserted. If you want to travel with more people, pilgrimage between May and October is the best option.
Get a guide book
Traveling with company means that you can divide the responsibilities among the different members of the group, but if you travel alone, all responsibilities will fall on you, so it is advisable that you do so with a Camino guidebook with all the information that you may need (lodging, distances, routes, etc.)
In our section dedicated to the Caminos, you can find a lot of useful information about the Camino you've decided to travel.
Talk to pilgrims
If there is one thing we know with total certainty, it's that you'll start the Camino alone but end it in company, and that's because throughout your crossing you'll encounter tens (possibly hundreds) of pilgrims from all over the world with whom you can form a deep friendship. Talk to them, exchange advice and experiences, and take advantage of the opportunity to meet people from around the world.
Savour the solo moments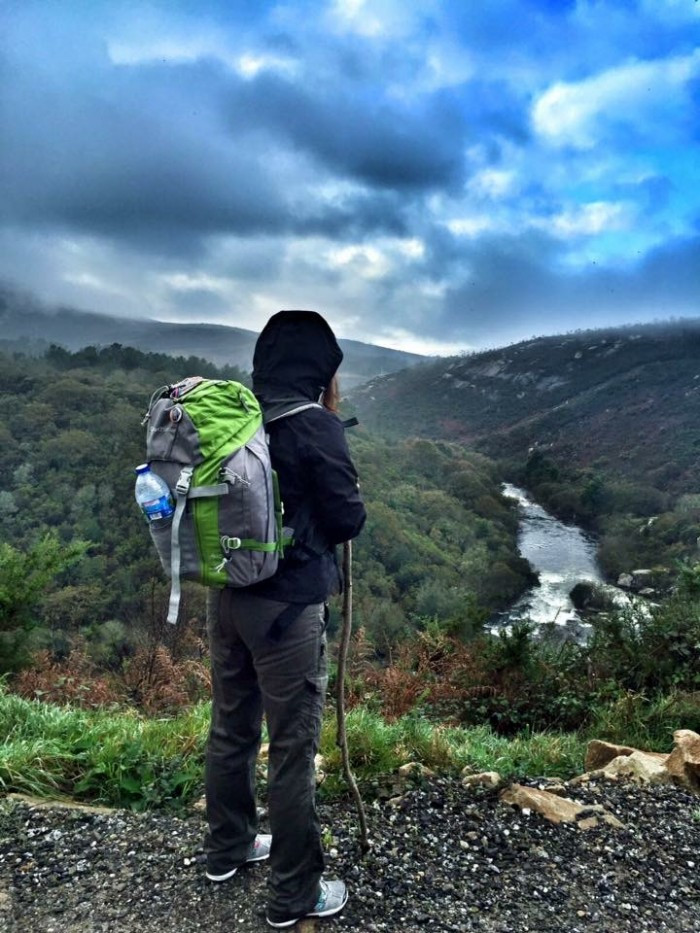 Just as we've recommended that you talk and interact with your fellow pilgrims, we also encourage you to enjoy the kilometres without anyone at your side. Those moments are perfect to talk to yourself, meditate on your life or to simply open your eyes and contemplate your surroundings, paying attention to the sounds that you hear and immersing yourself in the magic of the Camino de Santiago.
Avoid walking at night
The vast majority of pilgrims manage a fairly similar schedule since they are early risers and usually pilgrimage during the morning hours, so as to reach the stage in the early afternoon. It is important that you adapt to these hours as much as possible, since walking at night can make following the trail arrows that much more difficult, regardless of how well marked they may be.
Maintain a stable rhythm
Pilgrimage in group is advantageous in that the group regulates the speed of walking so it's harder for you to go too fast or too slow, but when pilgrims do not have this "regulator" so you have to be the one to regulate yourself in order to reach the end of the stage as rested as possible, without the stage lasting too long.
Carry a charged cell phone
If you pilgrimage in group, it is essential to have, even though it can sometimes be a burden; these devices are important to quickly solve any type of inconvenience (accidents, etc.).
If you're confused, ask
In general terms, the different Caminos are well marked, but even with clear and visible signs it is possible to get lost. If you happen to find yourself in such a situation, the best thing you can do is to ask anyone close to you, whether a pilgrim, a resident, policeman, etc.
Take advantage of locals' kindness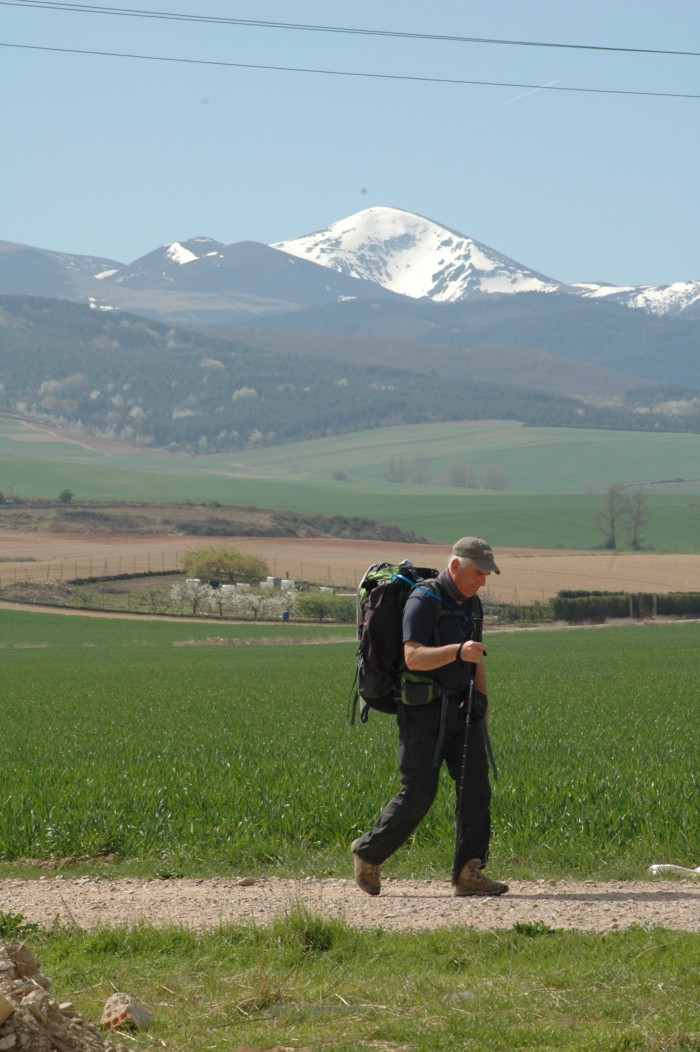 If there is something that characterises the Camino de Santiago is the incredible willingness that people have to help pilgrims. And we're not just talking about the hospitality staff (fundamental for the operation of shelters and for the progress of the Camino in general) but also the residents and locals you'll encounter along your route. Seeing you with a backpack, they'll offer your help, guiding you towards the lost path or giving you advice on which places to visit in the city, where to eat, etc. Take advantage of this kindness, ask everything you need to ask and not only will you get an answer, you'll also have met incredible people.
We've come to the end of our article on advice on travelling the Camino de Santiago alone. We hope it's been of use and has helped you to decide on your own whether to make your own solo pilgrimage to Santiago. If you've enjoyed this article, don't hesitate to share it and if you have travelled the Camino, leave us a comment telling us about your experience.
Safe Travels, pilgrims!
---
Your email address will not be published.
Mandatory fields are marked with *