Sending parcels on the Camino de Santiago
You can send a parcel from any of the over one-hundred CORREOS offices located along the Way and from some of our "Tiendas Amigas del Camino", a network of shops and accommodations from where you can send parcels any time you want. This service will help you get rid of the content of your luggage that you no longer need, buy some souvenirs, typical products... without having to worry about carrying them with you.
SENDING PARCELS FROM CORREOS OFFICES. You may buy packaging and send parcels from any CORREOS office, both nationally and internationally. You can choose the type of parcel with the delivery that better suits your needs. For example, the PAQ PEREGRINO, is a package adapted to the needs of pilgrims. You can check the prices and other details here.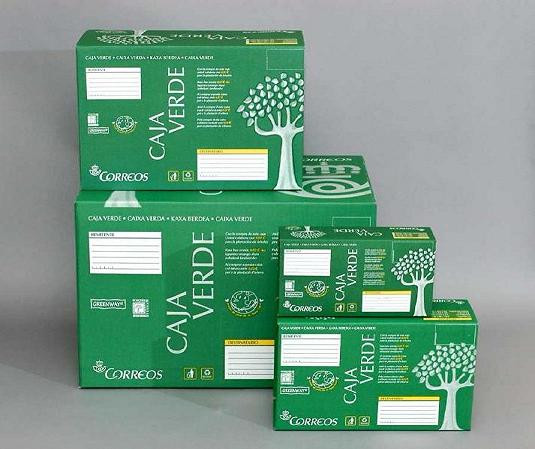 SENDING PARCELS FROM "TIENDAS AMIGAS". The "Tiendas Amigas" of CORREOS along the Camino are over 100 establishments (shops, hostels, hotels...) that have our special packaging and an agreement with us to collect parcels there. In this way, you can send your parcels from there without having to come to any of our offices and timings.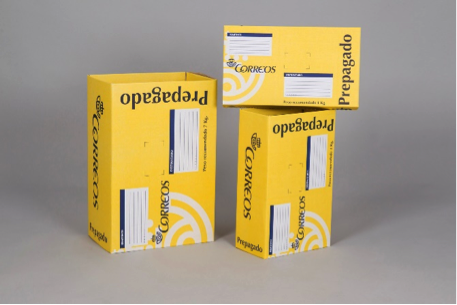 You may check the list of Tiendas Amigas HERE. There you can buy one of our special boxes – there are 3 different sizes-. Once you have your box, place whatever you want to send inside, close it and write destination and sender. In the establishment itself they will give you a receipt with a tracking number for your parcel. Correos will collect the parcel and take it to its destination.

This new service will help you get rid of clothes you do not need or simply make your rucksack lighter without leaving the hostel, just by sending your parcel directly to your home or to Santiago.
You can also make the best shopping of local products, gifts or souvenirs and send them home without having to find an open post office.
Just look for the "Tiendas Amigas" sticker: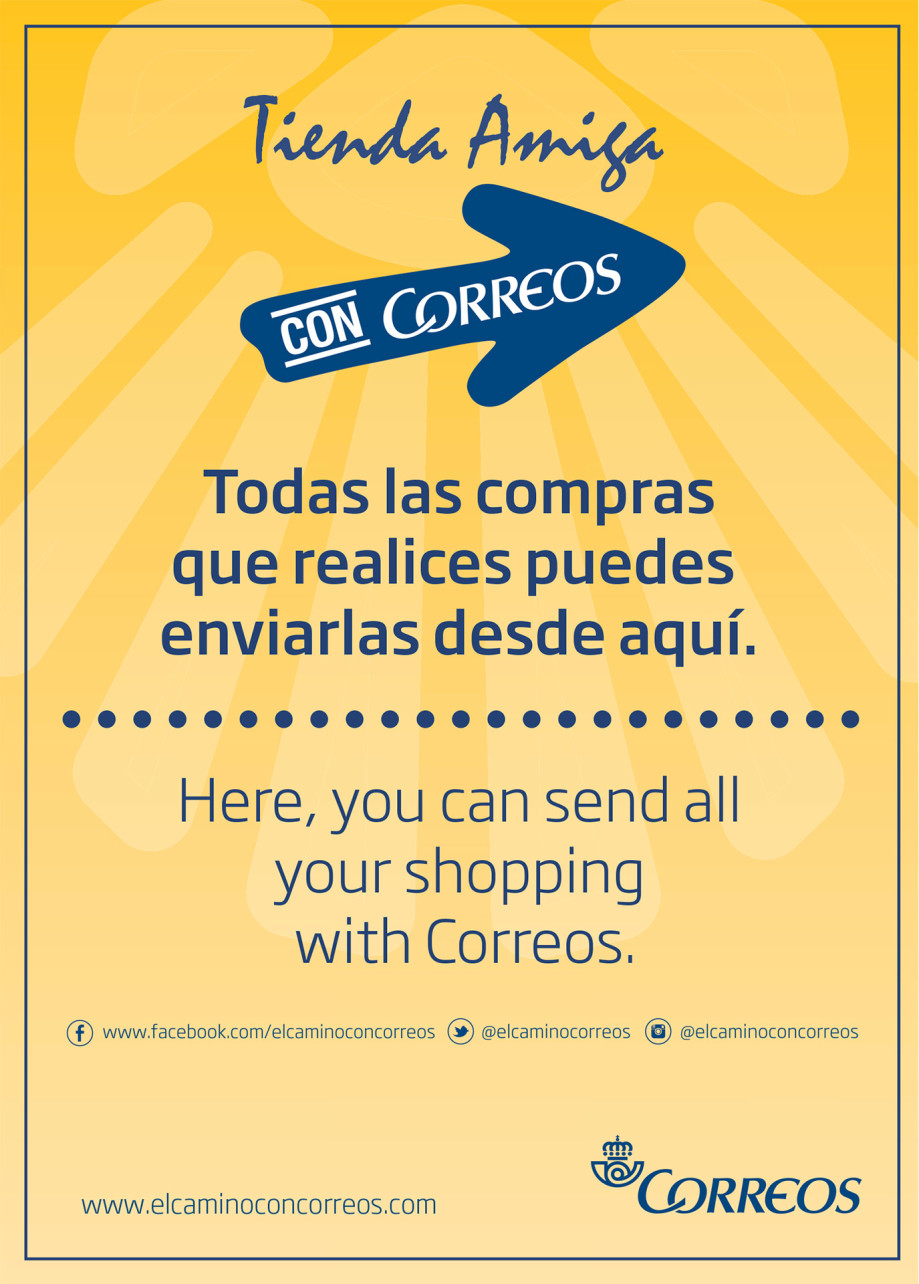 This video shows you how sending parcels from our TIENDAS AMIGAS works and other Correos services for the Camino: