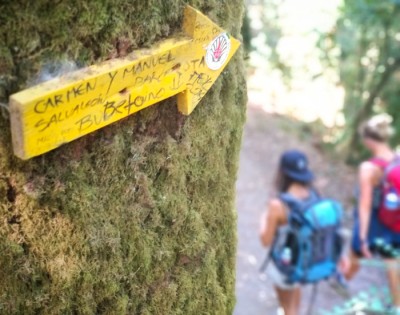 07-05-2019
The first thing you have to do when you plan on walking the Camino de Santiago is decide which Route you're going to follow. But, how do you choose the right Camino de Santiago for you? The weather conditions, the amount of days you have available, the scenery you prefer, your physical shape and if you want to finish in Santiago de Compostela can condition your decision.
There are thousands of kilometers of Camino across Spain, France and Portugal, and the options are endless. To help you with these decisions, on this post we sum up the most popular Camino de Santiago Routes with their pros and cons so you can choose the path that is best for you.
FRENCH WAY (CAMINO FRANCÉS)
The French Way is the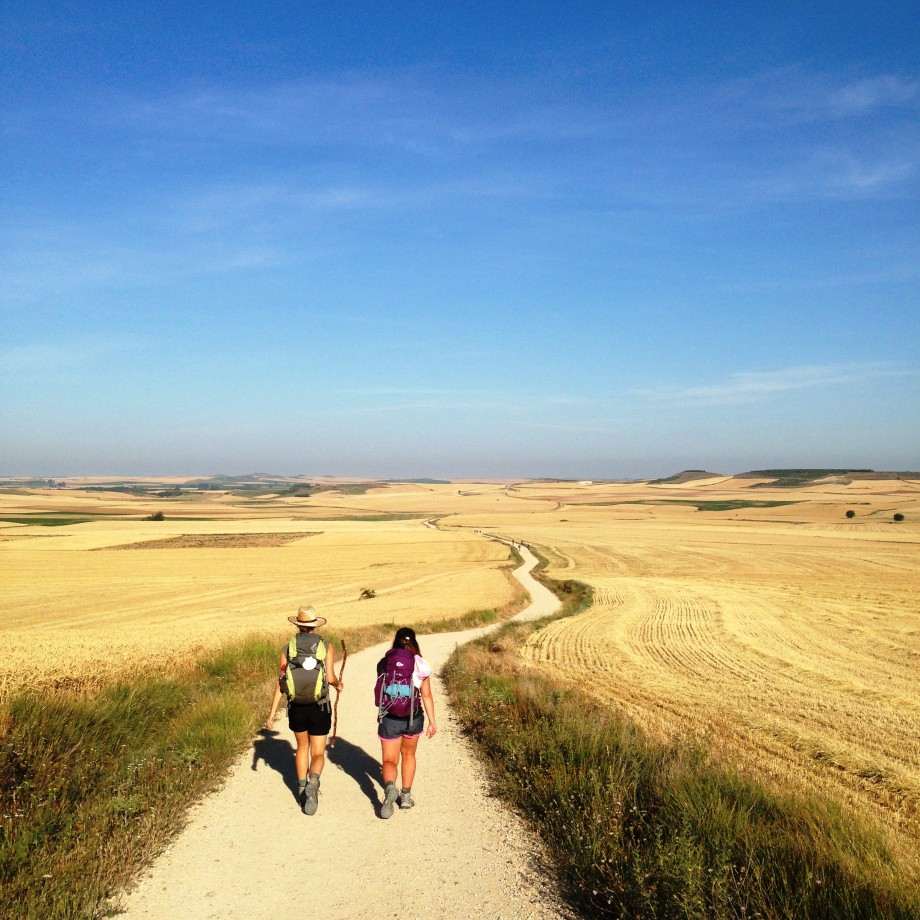 most well-known Route to Santiago de Compostela. It's also the most recommended route for those pilgrims that walk the Camino for the first time or those who walk with kids.
This route has been active since the tomb of the apostle was discovered in the 9th century, and the current course was stablished in the 11th century. It is a cultural, artistic and sociological landmark, becoming the first European Cultural itinerary. Most of the existing European routes come together in this Camino. If you choose the Camino Francés, you will walk through cities like Pamplona, León, Burgos and the famous village of O Cebreiro.
It is one of the longest Caminos if you decide to start in Saint Jean Pied de Port. This itinerary is typically divided into 31 stages, a total of 773 kilometers (480 miles). Other preferred starting points are Sarria (27% of pilgrims), from where you would walk 100 kilometers to Santiago, the minimum to get your Compostela, León (3,33% of pilgrims) and O Cebreiro (2,81%).
It's a route that runs along the mountains, fields and villages. It offers more services for pilgrims, as it has a greater infrastructure. It's a well-marked Camino making it hard to get lost. Since it also offers more lodging options, it's easier to divide it into smaller sections.
This Camino is chosen by almost 60% of pilgrims. This makes it a good option if you are not completely sold on walking by yourself, since you will never be truly alone. During 2018, almost 200,000 pilgrims chose this itinerary. This makes it hard find a spot in public hostels if you don't wake up early and rush to get a bed. Also, if you seek a quiet Camino, you may want to avoid it during peak months.
PORTUGUESE WAY (CAMINO PORTUGUÉS)
The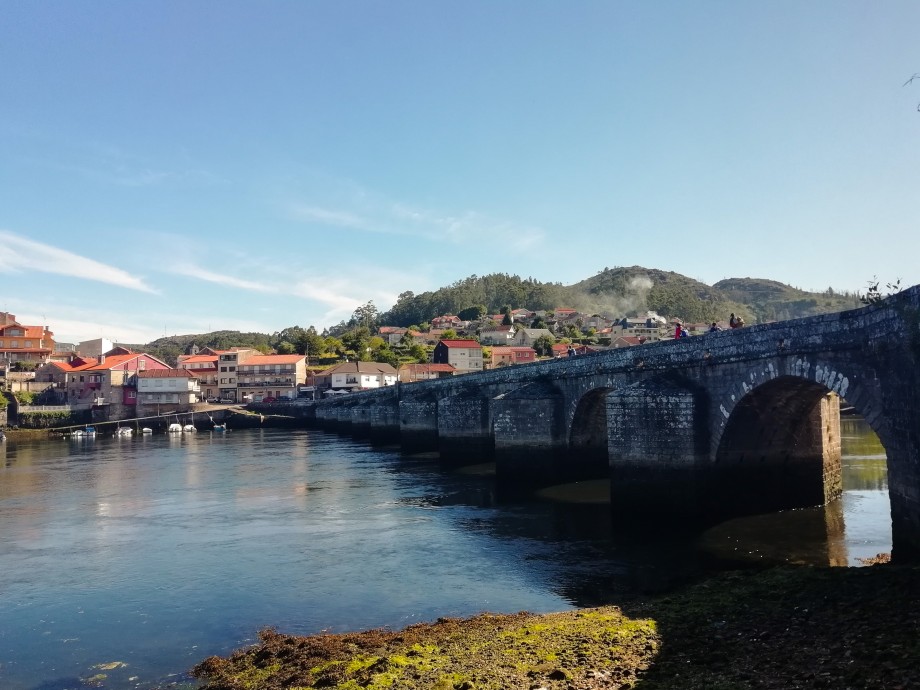 Portuguese Way is the second most travelled by Camino. During 2018, it was chosen by over 80.000 pilgrims. Therefore, you will find less pilgrims than in the French Way, but you won't be alone.
This Camino was regularly supported by the Portuguese Crown and there are records of pilgrims walking it since the 11th century. The original starting point was the Portuguese Capital, Lisbon. From here on, there are 600 kilometers (372 miles) to Santiago de Compostela. Other points on the Camino have become main starting points, such as Oporto (Portugal) from where you will have a 280 kilometer (174 mile) walk to Santiago and Tui (Galicia) on the Spanish and Portuguese border. From Tui there are 120 kilometers (74 miles) to Santiago, just enough for you to earn the Compostela and a walk you can carry out in a week.
There are no excessively hard stages on this Camino, so the walk will be pleasant for the most part. Also, since the route doesn't cross through any uninhabited areas, pilgrims have many options for leisure and accomodations.
The Portuguese Camino is the one with the most alternative route options. You can walk the Portuguese Central Camino, the Portuguese Coastal Camino or the Spiritual Variant. All of these combine sea and mountain landscapes that attract more and more pilgrims each year.
On this Camino, you will walk through cities like Pontevedra and Padrón, and depending on the path you choose you will see Tui and Redondela (on the Portuguese Central Camino), the city of Vigo (on the Portuguese Coastal Camino) or the beautiful village of Combarro (on the Spiritual Variant). If you choose any of the alternative paths on the Portuguese Camino, your last stop before Santiago de Compostela will be Padrón, where the legend says the Apostle's body was brought ashore.
NORTHERN WAY (CAMINO DEL NORTE)
The Camino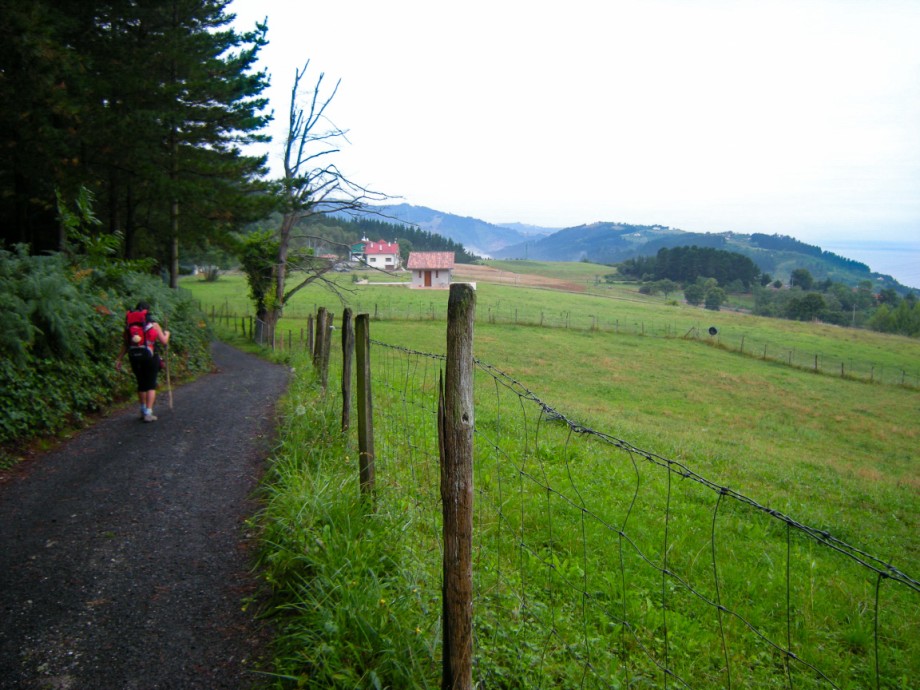 del Norte, or Northern Way is the third most popular route, and it runs along the Northern Coast of Spain. This 800-kilometer-long travel (497 miles) is the second longest Route to Santiago de Compostela after the Vía de la Plata.
This Camino de Santiago roots back to the ancient Kingdom of Asturias in the 9th Century. After the Spanish Reconquista, the French Way became more relevant and routes like this one where slowly forgotten.
The amazing stretches along beaches and cliffs this route offers attracts more pilgrims each year. Not all stages run through the Coast, you will also find mountainous stages and combine roads and asphalted tracks. This route has some flat stages and some more challenging uphill stretches, that you may find hard if you are out of shape.
This is the quietest route of them all. So, if you are looking for some time to think and get in touch with your inner self, this might be the best option for you. The popularization of this route over recent years led to an improvement on the signage of this Camino, so you don't have to worry about getting lost. Likewise, the pilgrim support infrastructure is still growing and, even though it doesn't offer as many hostels as the French Camino, there are various albergues and other accommodation options.
If you choose this itinerary, you will visit cities like San Sebastián, Bilbao, Santander, Gijón and Ribadeo.
PRIMITIVE WAY (CAMINO PRIMITIVO)
Th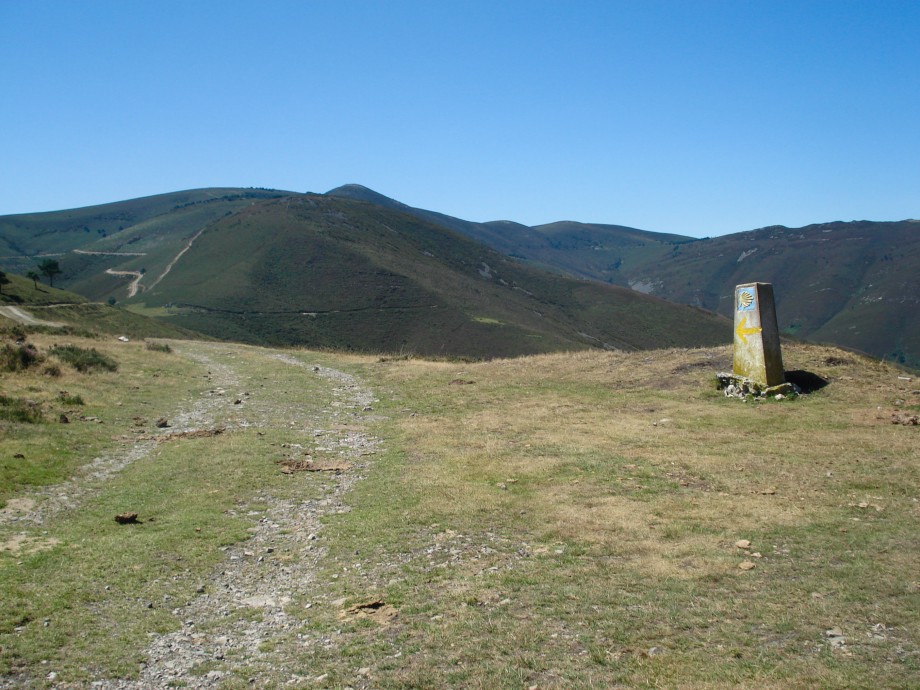 e fourth most popular Route, the Primitive Way or Camino Primitivo is considered the first Camino de Santiago. This was the itinerary used in the first pilgrimage to the tomb of the Apostle: that of King Alfonso II of Asturias in the 9th century. Hence, this hard but beautiful route receives the name of Camino Primitivo.
This Way starts in the city of Oviedo, the capital of Asturias, and it's usually divided into 14 sections that cover 323 kilometres (200 miles) to Santiago de Compostela. The last three stages merge with the French Camino in the village of Palas de Rei.
The route offers beautiful landscapes through Asturias and Galicia. It hardly goes through roads and avoids traffic most of the time, which offers a peaceful and enjoyable walk through nature. Since it's one of the quieter routes and it's not overcrowded, it can be a good option for people that want to avoid the noise and opt for a quiet Camino and for those who want to enjoy moments of solitude. The route has good signage and an adequate and continuous network of hostels and accommodation along its course.
However, this Camino is famous for its hard stages, which alternate strong climbs with significant descents, mountain and inland itineraries as well as muddy tracks and mountain paths. It's a good option for those pilgrims looking for a challenge.
ENGLISH WAY (CAMINO INGLÉS)
The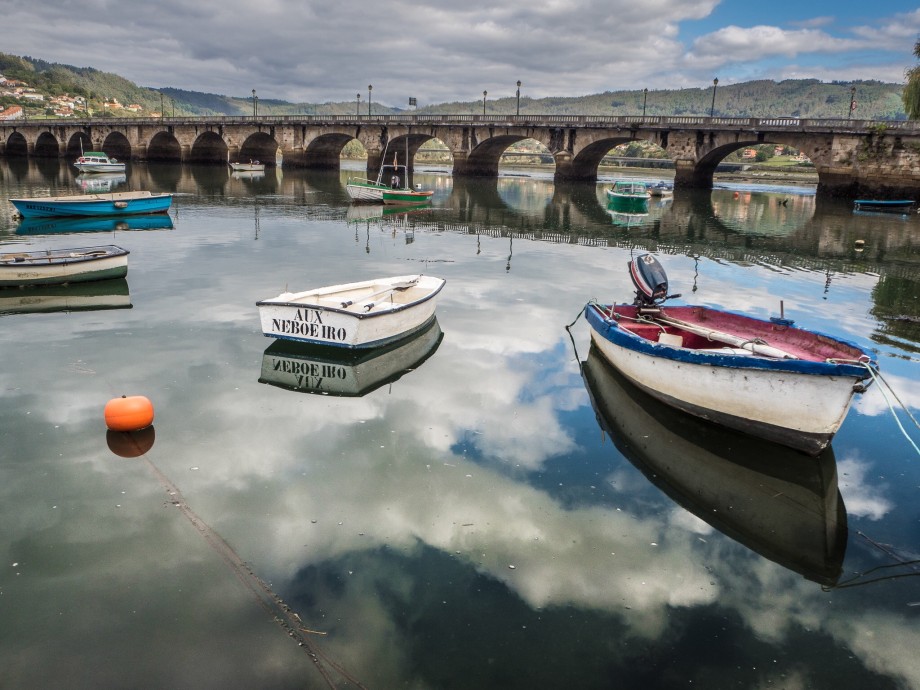 English Way, or Camino Inglés is the first historic maritime route to Santiago de Compostela which dates back to the 11th Century.
The name of this route comes from the increasing number of European pilgrims (particularly British and Irish) that sailed their ships to the Galician shores and continued their Camino on foot from two main points: Ferrol and A Coruña. When Henry VII ruled the separation of the Church of England from the Catholic church in the 16th century, this route declined but it is booming again today.
You can start this route in the coast of Ferrol or in A Coruña. From Ferrol you will walk 122 kilometers (76 miles) divided into 5 stages. From A Coruña you will walk 72 kilometers (45 miles) divided into 3 sections. These two variants meet in Hospital de Bruma.
It's a great itinerary for pilgrims that want to get a taste of both the coastal landscapes and inland paths and prefer a less travelled by route. This route has medium level of difficulty, without great level differences. The English Was has good signage and an acceptable network of accommodation, although in times of great affluence such as Easter week or the central months of summer it may be somewhat scarce.
Our services for pilgrims are available on all of these Caminos.
You can have your
rucksack transferred daily
along the Camino with our
Paq Mochila service
that you can book completely online. Also, you may want to
send luggage ahead
to Santiago or any point on the Camino with
Paq Peregrino
,
send parcels back home
or
stamp you Credencial
in any of our Correos Post Offices. Once in Santiago, you can leave your bags at our
luggage storage
in our post office, 2 minutes away from the Cathedral, so you can visit the Cathedral and walk around the city without having to carry your stuff around.
We hope this article was helpful in the quest for the perfect Camino de Santiago. Whichever route you end up choosing, the Camino de Santiago will be an unforgettable experience filled with great memories and unique stories. We would love to hear yours!
¡Buen Camino!
---
Your email address will not be published.
Mandatory fields are marked with *