Camino de Santiago and Covid-19

22-10-2020
Isabel and Jesús decided to walk the Camino de Santiago an atypical year. After the Covid-19 crisis and surrounded by safety measures, these veteran pilgrims did not hesitate about living this adventure once again. Both chose the Camino Francés (French Way), a Route that feels like home to them and leads them towards unique experiences each time they go back.
Way fewer pilgrims and a closed albergue every once in a while are some of the common elements during this pandemic. But the Camino de Santiago is still alive, so these two pilgrims say.
Isabel Braña Doce: "I missed the more spiritual pilgrim atmosphere".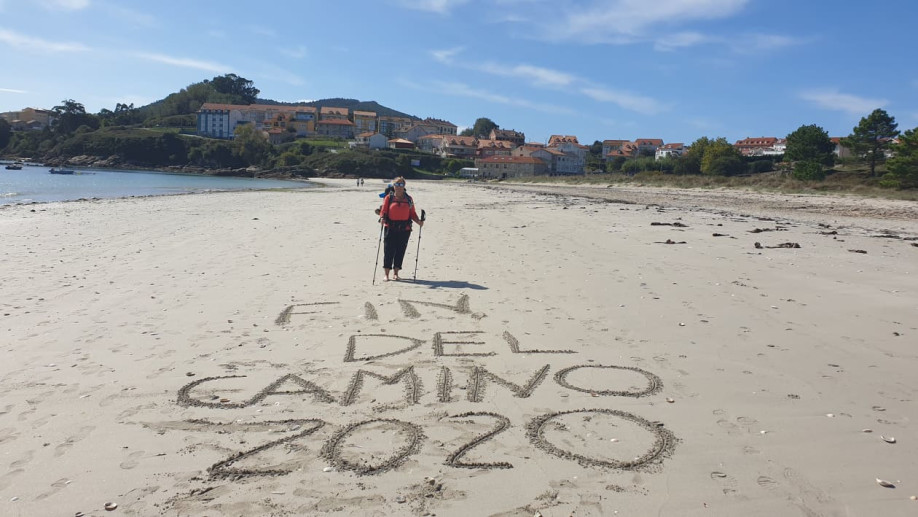 "I had the feeling I could do it and I didn't hesitate". With such determination Isabel walked the Camino Francés from Saint Jean Pied de Port to Santiago and then continued on to Fisterra. It wasn't the first time for this Asturian on the Camino de Santiago. Ever since her first pilgrimage, over 12 years ago, she goes back once or twice every year.
And this year would be no different. "My family told me I was crazy, But the Camino is something that I need, I can't explain. And especially on the Camino Francés I feel safe. I don't know if it's because of its history or its people, but I do", she explains.
Isabel's arrival to the Camino was quite interesting. Even though she lives barely 8km away from Oviedo, starting point of the Camino Primitivo (Primitive Way), the Jacobean Routes first appeared in her life back in Sweden, where she had emigrated to when she was just 16 years old. Some colleagues from the hospital she was working at there, mostly Germans, started telling her about the Camino de Santiago. After retiring and coming back to Spain, Isabel decided to try the Camino Francés. And after that it was the Camino Primitivo, the Camino de San Salvador, the Camino del Norte from Irún to Bilbao and the Asturian section, as well as Vía de la Plata.
With all of that experience, Isabel acknowledges that this year was different. "The Camino was very much empty. There was a lack of pilgrims, especially foreign ones", she says. And that had consequences. "I missed the usual pilgrim atmosphere. I try to find myself on the Camino. I like being alone, but I also enjoy connecting with other people around me. Special friendships are forged on the Camino. And that was really hard this year, because when there's already more than three Spanish people they tend to not mix up with others. Also, they tend to walk for a week or two, not the whole Camino", she says.
The experience was a bit less different with the albergues. Isabel says she is the albergue type, parochial or public if possible. Despite the restrictions and the low number of pilgrims, Isabel assures she had no problem finding a place to sleep, except in Galicia. "Only the albergues in O Cebreiro and Casa Forte de Lusío were open", she complains.
Regarding safety measures, Isabel claims that albergues were very well prepared: "They had limited capacity to 50%, they checked our temperature… We felt really safe". Restaurants and bars weren't a problem either, although she states most churches were closed and there was very little people in the pilgrims mass. "Some towns were completely empty. And if you saw someone, they looked at you scared. That I have seen", she says.
Besides that, Isabel missed getting to complete certain rituals that are Camino for her: "When I got to the Cathedral I could barely see the Apostle through the scaffolds. I loved getting to hug him and it was quite sad not being able to do so this year". That is why, despite everything, Isabel believes that this year will not leave an unforgettable memory for her.
Jesús María Navarro Ibáñez: "There's less contact but you connect more deeply".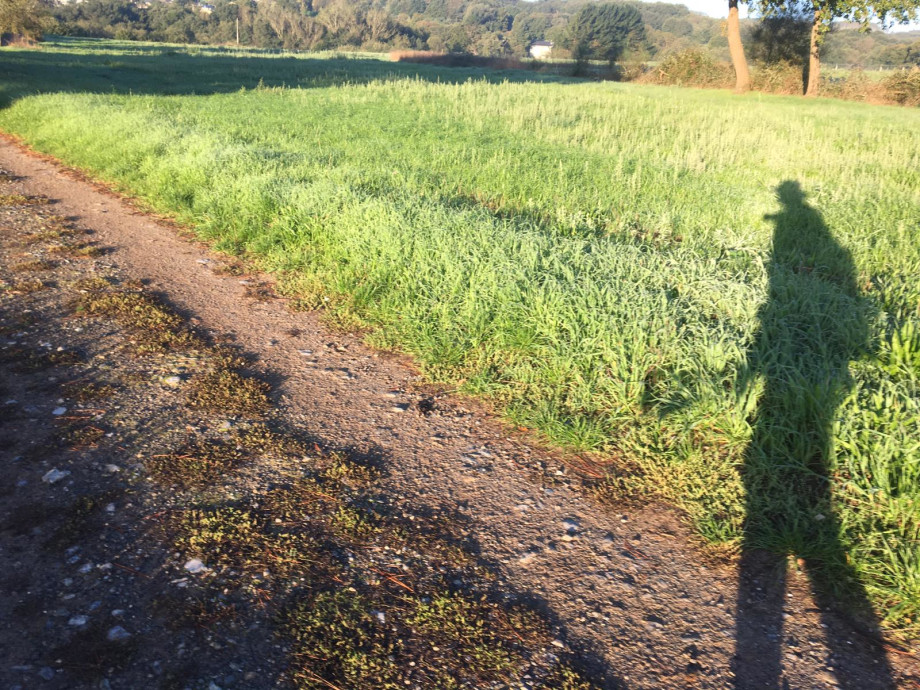 The Camino Francés was also Jesús María Navarro Ibáñez's choice. Born in Pamplona, Jesús had travelled this Route by bike over 20 years ago, as well as some other Caminos like the Camino del Norte and the Primitivo.
This year his body was asking to go back to the Camino de Santiago but calmly and without many people. That's why, when the Covid-19 crisis gave us a brief truce, he didn't hesitate.
The tranquility he wanted was precisely what made a difference with other Caminos. "This year there were very few pilgrims. It is an advantage, because you can do it more calmly, and although there's less contact, you connect more deeply", he insists.
Although the number of pilgrims barely reached 40.000 this summer, the fraternity, friendship and companionship remained. "I started the Camino alone. But after that you start joining someone here and someone else there. Especially in the afternoons, after arriving to your destination. This second part of the Camino is very important because you share a lot of things", admits Jesús, who claims he met many people on the Camino with whom he still has a relationship with.
Just like Isabel, Jesús felt that the Camino was completely safe. "We kept the safety distance and sanitary measures. Obviously you have to be more careful, especially in the albergues. We tried to ventilate our rooms well and even redistributed beds or bunk beds to be further apart", he says.
Jesús remarks, though, the lack of consistency when it came to applying measures. "Some albergues were very strict, others not so much. Some had a lot of space between bunk beds, others a bit less. In some of them you kept your backpack in a plastic bag and in others you didn't. Sometimes we can do better" he assures. Despite everything he believes that, in general, people were very careful and he felt safe along the Camino.
Regarding the accommodation offer, Jesús acknowledges that is was limited. Especially when you got to Galicia, where most public albergues were closed. However, he didn't have much trouble finding accommodation or with the transfer of his backpack, that he couldn't carry with him due to health issues, for which he booked the Paq Mochila.
Back home, Jesús invites everyone to do the Camino at least once in their life. An experience that, in his opinion, you can't live any other way. Because in very few places like the Camino de Santiago do you get to know that amount of people of all kinds, all ages and all countries. And you also discover new territory. "Travelling the Camino Francés not only do you see beautiful towns, but also you go through four Autonomous Communities, so there are differences from start to finish: different weather, landscape… And that is very interesting".
"I like to walk, being in contact with nature, with people. If you go with an open mind and open eyes you see a lot of things. Naturally it gets tiring, but you have a great time. It is a great experience", he recaps.
---
Your email address will not be published.
Mandatory fields are marked with *