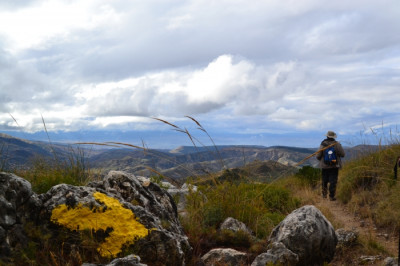 27-12-2018
There are many pilgrims who are already planning their Camino de Santiago for next year. With the end of the year around the corner, it's time to take stock and set new goals, plans and objectives. And the Camino is on the minds of many. That's why, from the Camino con Correos we want to help you plan your route, with some simple and essential tips to experience the magic of the Camino.
Before you begin…
Which route should you choose? There is no right or wrong way to choose your Camino. It is simply a matter of knowing what to expect from this experience and choosing based on that. For example, if you want to meet people, the Camino Francés is a good option, as it's the most popular. If, on the other hand, you want to enjoy coastal landscapes, the Camino del Norte is your route. And, if Santiago was already your destination, you may prefer this to be your starting point and the best option in this instance is the Camino a Fisterra. Whatever your reasons may be, the Camino will provide you with an answer. Here you can check out the different Caminos and make your decision.
What should you do with your luggage? Many pilgrims, especially if they are from abroad, take the Camino de Santiago to enjoy a few days of sightseeing at the end of the route. If this is your case, we recommend you take the essentials along your Camino and bring other luggage for later. A good option is to use the PaqPeregrino that the Correos makes available to pilgrims to provide a more comfortable Camino. With this service you can send a suitcase to Santiago or to any city on the Camino and pick it up there on your arrival.
And if you travel via bike? More and more people are choosing to experience the Camino on a bicycle. But many questions arise: Is it possible to travel all the routes on two wheels? Do I bring my own bike or rent one? If I bring mine, how do I take it to the starting point? First of all, you should know that no Camino, where by bike or by foot, is easy. That said, any route is good to travel by bike and enjoy its landscapes and people. And if you want to save yourself the inconvenience of transporting your bike (either by plane, train or taxi), we offer transfer from your city to the starting point of your Camino. For this you only have to go to a Correos and request the PaqBicicleta, with which they ship in an adapted package so that you just have to dismount.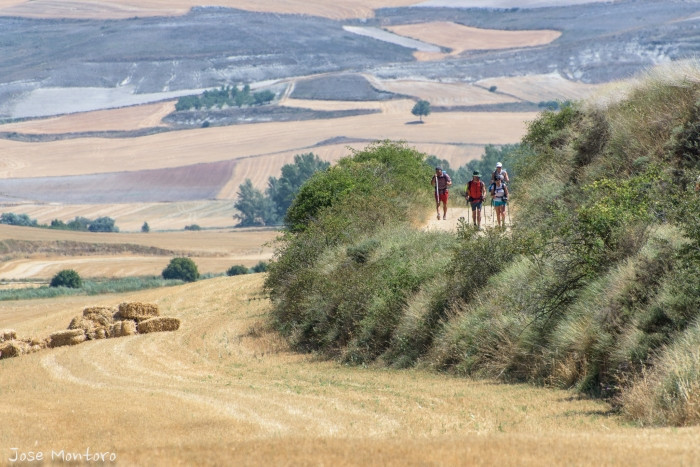 During the Camino…
What should I bring? As with anything, this is very personal. But there are some essentials for any pilgrim. Firstly: the Credential, a document that will accredit you as a pilgrim to access public hostels and will have to be sealed along the Camino to obtain the Compostela upon arrival in Santiago. As for your luggage, it is advisable to get a backpack that is sturdy and has adjustable shoulder straps that run to your waist or chest. In addition, a waterproof cover will be essential on a rainy day. And, of course, proper footwear: hiking or trekking boots. Mind you that they're not new.
Do you need a hostel reservation? You do not have to make a reservation at a hostel. Places are assigned in strict order of arrival. In some private hostels, you can contact in advance, along with other lodging (hotels, rural houses, etc.).
Do I have to carry the backpack? It is not necessary if you don't want to. Whether due to medical problems or simply because you'd like to enjoy the Camino without extra baggage, there are options that allow you to free yourself from your backpack. The PaqMochila that we offer at the Camino con Correos, a service with which we transport your backpack or suitcase every day, stage by stage, to the accommodations that you indicate. Also, if during your trip you have extra luggage or have made a purchase, remember that you can also send it back to your location or to any office of the Correos del Camino to pick up upon arrival.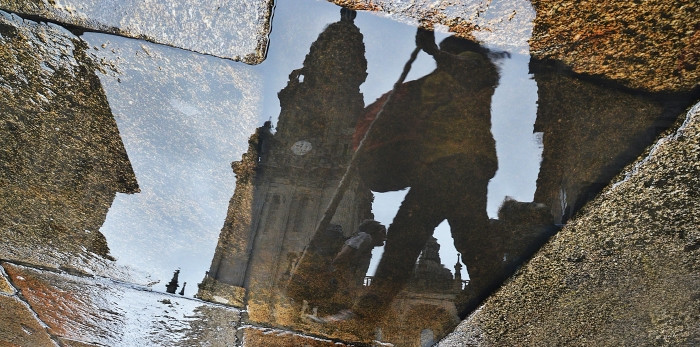 When you finalise your route…
What do you do as soon as you arrive in Santiago? Arriving in Santiago de Compostela is an emotional rush after a long pilgrimage. And after experiencing the long-awaited arrival to the Obradoiro, the first thing the pilgrim wants to do is enter the Cathedral. However, you must remember that you will not be able to enter the temple with your backpack. A good option is to go to the Correos at the Rúa do Franco 4, which is 2 minutes from the Cathedral. There you'll find a locker service to leave your backpack, bicycle or walking sticks. You can also use it to send your luggage or your bike back home.
What can I not miss in Compostela? Entering the Cathedral and embracing the Apostle, attending a Pilgrim's Mass and witnessing the Botafumeiro ritual, strolling through the historic town (World Heritage), enjoy its cuisine...There are many options and varieties. To make sure you don't miss the essence of Compostela, here is a map with 10 essentials.
And what if I want to continue the adventure? Each year there are more pilgrims who continue on to Finisterre, a beautiful journey to the end of the world, which affords the opportunity to see the Costa da Morte and enjoy some of the most beautiful sunsets on the Atlantic. To do this, you must know that the Camino a Finisterre is almost 100 kilometres longer, which takes place in 4 or 5 stages. If your legs get tired, there is the option of taking a bus. The Monbús company has daily routes and the trip takes about 2 or 3 hours.
Lastly...
Beyond all these useful tips, do not forget that the Camino de Santiago is a unique and unforgettable experience. Therefore, enjoy moments of solitude, view the different places you pass, get to know the people, marvel at the landscapes and enjoy the local dishes. And, above all, enjoy the experience. Safe travels!
---
Your email address will not be published.
Mandatory fields are marked with *