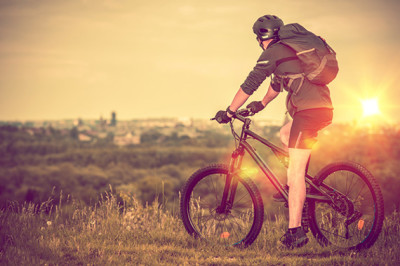 22-12-2016
Travelling the Camino de Santiago on bike is not easy, but neither is it impossible, you just need to be cognizant of certain things and plan as best as possible. Keep reading and learn about the ten suggestions for best travelling the Camino de Santiago on bike.
Get ready early
If you think that the mountain walks you take on Sunday are enough for you to take on the Camino de Santiago by bike, we recommend, in our humble opinion, that you think again...four or five more times…
The distances of each Camino vary, but if, for example, you decide to travel the Camino Francés, you have to take into account that it is almost 800 km, and if you are not ready, you are not even going to be able to scale them on a bus. Train daily and travel distances similar to those you'll encounter on each stage. Another quick tip: eating correctly is another fundamental aspect of this preparation (as well as when you are actually on the Camino).
Choose your bike carefully
There are basically three types of bicycles to travel the Camino de Santiago: road bikes, all-terrain and hybrid. While each person has their own preferences, let us make something very clear: road bikes are designed not to be taken off of asphalt, since they have narrower wheels and with less drawings, they are more useful for roads made of earth and mud; all-terrain bikes work in reverse, since its wheels are wider, allowing for better grip and traction of rural roads, but they are heavier on asphalt roads, and, lastly, hybrids adapt to the best of both types of terrain, although they logically unable to capture the best aspects of either bike.
If you are an adventurer, surely you'll want to use an all-terrain and take on the same Caminos as the pilgrims who go on foot. But you must take into account that these Caminos are much more complex on bike and that the majority of cyclists ultimately end up travelling most of the Camino by road.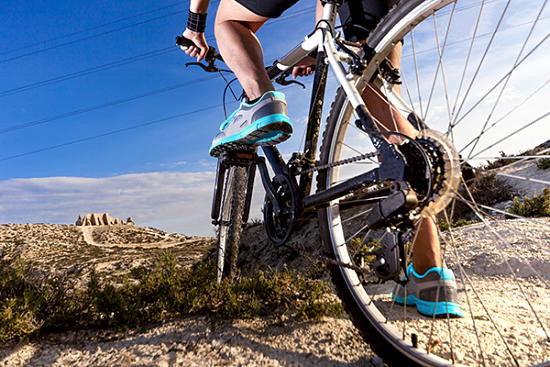 Group travel
If you can choose between travelling alone or in a group, the latter is the better option, since you never know what kinds of incidents could happen on the Camino de Santiago on bike. But if you prefer to travel the Camino more introspectively and need a bit more solitude, we recommend biking a kilometre or two ahead of the group that you're with, so you they can help you if anything should happen.
Tight and bright-coloured clothing
Remember these two features when you choose clothing that you are going to wear on the Camino de Santiago via bicycle. Tight clothing not only reduces wind resistance, it makes the trip more pleasant, but also prevents you from getting hooked on the chain, branches or anything else that might cause you to fall off of your bike. On the other hand, bright colours are essential so that drivers can easily see you when travelling by road.
Baggage
This section is for those pilgrims travelling the Camino de Santiago on foot. An essential piece of advice: more is less. We know that your bag is big and you want to fill it with things, however, we also know that you are going to end up suffering a lot more than necessary. Think about what you want to carry and only load what is necessary.
Don't travel without tools
Another obvious tip but no less useful. Whether you travel by road, rural or not, you may experience a puncture or any other type of accident that make a quick repair necessary. In these type of situations, without even a micro repair kit, you'll find yourself in the middle of nowhere without any options, other than dragging your bike to the closest workshop or wait until some charitable biciperegrino passes by who is better prepared than you.
Always wear a helmet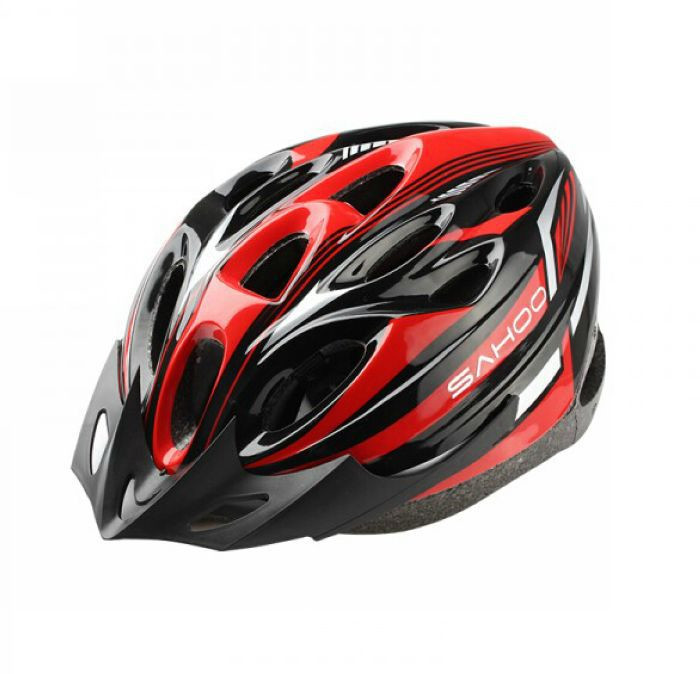 This is an obvious no-brainer, but many biciperegrinos travel the Camino de Santiago on bike without any type of protection. Take care of your safety and use the necessary protection. Remember, no matter how stubborn you may be, the ground will always be harder than you are ;)
Respect other pilgrims
We know that if you run up a rise, it is very difficult to slow down to dodge a group of pilgrims on foot and start again. You have to remember that not only that they have priority, but that your liberties end where theirs begin, and no one wants to get hurt because you weren't able to brake in time. Something very useful for this situation is to attach a bell to your bike: it's practical, it allows you to signal your arrival on time and it is generally appreciated amongst other pilgrims. Of course, when you leave, don't forget to say thank you. ;)
Consider the time of year
Considering the time of year is fundamental when organizing your Camino, since travelling is very different in Summer where on some Caminos, like the Vía de la Plata, the heat can be difficult. Whereas in the winter, the rains can make many stretches of rural roads impassable. From there, the choice is purely yours.
Remember your hostel preference
This last tip is useful so that you can expertly plan out the places that you're going to spend the night, since Camino hostels prefer, until 20:00, pilgrims on foot. That is because if a hostel is full, and the next one, for example, is an hour or more on foot, by bike it would be twenty minutes away. With this mentality, plan for the hostels where you're going to stay, always considering option B.
We hope that these suggestions help you best prepare for the Camino de Santiago on bike. If you have enjoyed this article or if it has been helpful, don't hesitate to share it!
---
Your email address will not be published.
Mandatory fields are marked with *