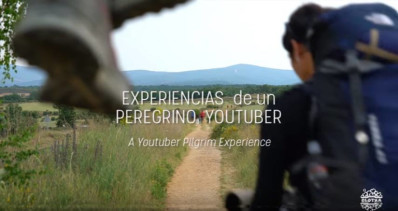 05-10-2017
Some are dedicated to humour, other talk about fashion, some reveal video games secrets and there are even those that explain everything from how to do your hair to making the perfect living room shelf. The YouTuber world is present in every facet of our lives.
And it is now part of the Camino de Santiago thanks to Xavier Jordi, a travelling health physicist and audio-visual enthusiast who this summer decided to relate his experiences on the Camino on his YouTube channel.: CLOTXA Produccions.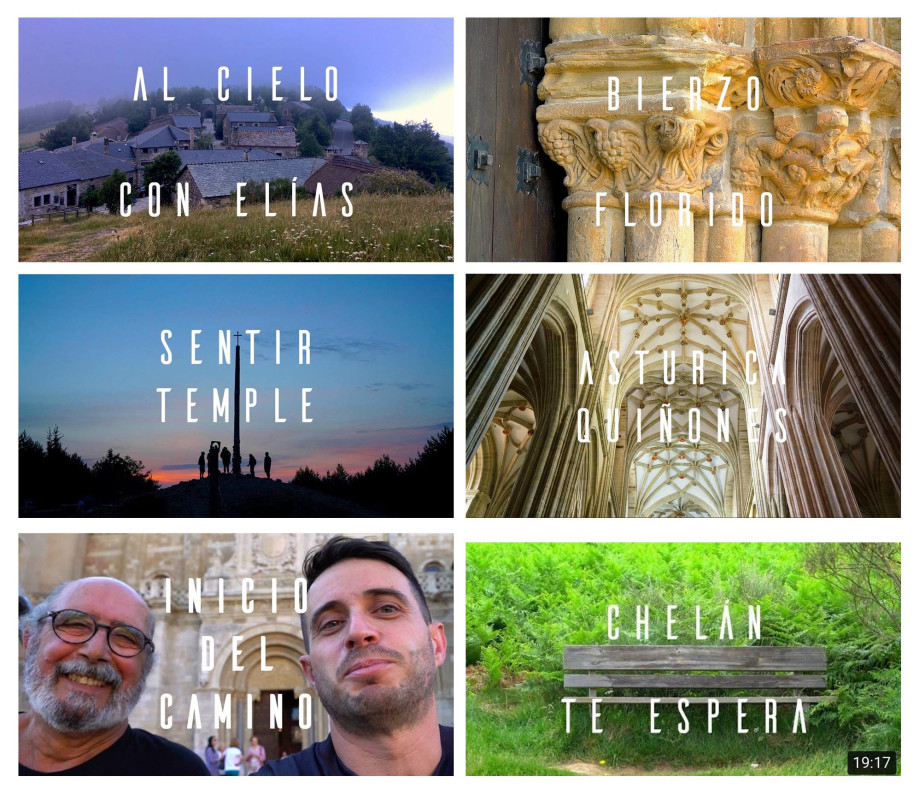 Historical context, landscapes, gastronomy, monuments...and the friendly relationships that are established on the Camino. This is the backbone of the hand-recorded videos throughout the thirteen stages that separate Leon from Santiago de Compostela. Xavier is in charge of taking us, from the living room of his house in Castellon, on a trip that has little in the way of guide, and there is no advice, preferred itineraries or recommendations to use. But there are a lot of conversations, laughter, anecdotes, fatigue and emotion. Just like the Camino itself.
After thrilling us with his first steps, we talked to Xavier to discover what leads a hospitable radio physicist to become the Camino YouTuber. "This challenge has arisen from the combination of two hobbies for which I have a passion: telling stories and making videos," he explains.
The human aspect of the Camino
For Xavier, it was his first time on the Camino. His Friend Arturo convinced him, whom he accompanied this summer on his fifteenth pilgrimage to Santiago. Arturo commented on the emotional and human burden of the Camino, which makes him return to the route every year. And that was precisely what Xavier found, a very intense experience that he can now experience it again because he filmed it. "It's like reliving the Camino," he confesses.
This vision of the Camino is what makes a difference in his videos: the human aspect, the experiences, the ending, the friendship. "There is a lot written about the Camino. What routes to travel, where to stay, why to go through certain sites. But it lacked a particular essence: the human factor. And for that reason, there's nothing better than a video, the best tool to understand the person's experience and feelings," he explains.
"Thanks to the videos, I can relive the Camino"
Throughout his Camino, Xavier engaged in conversations with more than 60 people, who make up the backbone of his films. Xavier confesses that the deal was easy. Despite being complete strangers, the people opened up and told him their concerns, their experiences and became in tune with each other, losing any kind of fear of talking in front of the camera. Even during the last few days, Xavier tells us how walkers asked for the YouTuber pilgrim: "People were looking for me to film. Some even brought other people." Something that, he confesses, was not always pleasant: "There were days when you were tired. You just want to have a beer or lie in bed, but you have to meet that demand."
After about thirteen days on the Camino, Xavier came home with 90 GB of recorded volume, which he is now editing in his spare time. But of all the accumulated stories, our YouTuber pilgrim is unable to choose just one. "What I can say is that they all touch on the challenge of walking all of these days: I can do this, I can do everything. The Camino is overcoming", he adds.
Filming on the route
With his backpack full, we don't want to say goodbye without asking him what is means to be a YouTuber pilgrim. And he is clear: "It's being one more but adding footage to your travels." Accompanied by his best camera and mobile phone, Xavier travelled the route stopping to visit all the historical and artistic monuments, to enjoy the beautiful landscapes and, above all, to interact with people. "It was a challenge. Whenever I had filmed on my travels, it had been for leisure. But the Camino involves very hard physical activity. You are completed whipped by the time you get to the hostel. And you still have a ton of emotions to share," he says. In fact, although he acknowledges that he took the time to enjoy the walk, 90% of his videos are first takes, without second shots, adapting to the Camino's own dynamism.
After this experience, Xavier is already thinking of getting back on the Camino. Crossing the Pyrenees is his next challenge: from Saint Pierre de Port to Pamplona. What he's not sure about is whether the camera will accompany him. "I love telling stories. So, I don't know when, but most likely the YouTuber pilgrim will return to the Camino."
If you want to experience Xavier's Camino, here you can find his YouTube channel with all of his artistic, cultural and gastronomic knowledge.
---
Your email address will not be published.
Mandatory fields are marked with *