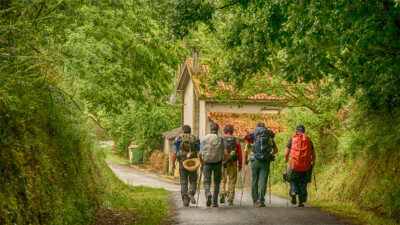 02-03-2023
It all begins when you type Camino de Santiago into Google. Many of you will feel overwhelmed with so much information from so many different sources.
Don't worry, pilgrims. We're here to help you find useful information about one of the most important things: the contents of your backpack. What you wear and what's inside you backpack will constitute all of your worldly possessions while walking to Santiago. We're going to make sure that you're as best prepared as possible: whether you've decided to walk with your own backpack or if you've decided to forego worrying and enjoy the Camino without it, thanks to our Transfer Rucksack service.
What will I need on the Camino?
It is always a good idea to use common senses. Consider the time of year when you're going to be walking; then, the route you've chosen. If you are physically fit, you'll be able to carry a bit more weight. However, the Camino is very long and you need to always expect the unexpected. Don't be too confident: with each step your backpack will seem to weigh more.
Generally, it is recommended to use a backpack with 35-40l of capacity. Regarding its weigh you may apply the 10% rule: you should not carry more than a 10% of your own weigh. For example, a person weighing 70 kg should not carry more than 7kg.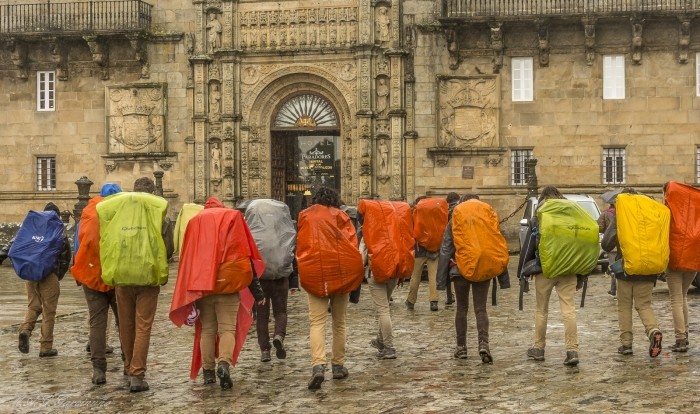 Inside your rucksack you should include a flashlight that will be helpful if you start walking early in the morning or to move around the hostel at night. You can also take a canteen or plastic bottle to drink water in long stages.
Along the Camino you will find fountains where you can refill it. A cane or pilgrim staff is also recommended as a support in certain sections of the road and a compact sleeping bag is advised for those pilgrims who sleep in hostels.
The clothes for the Camino must be comfortable and suitable for that season, taking into consideration the climate. It's recommended to wear a pair of breathable shirts, a sweatshirt, some tights or hiking pants that can be long, short or modular. Always opt for seamless socks, which help prevent blisters.
You should always carry a raincoat or a waterproof poncho to protect yourself and your bag from the rain. A cap or visor is also necessary to protect you from the sun in the summer or a hat to protect you from the cold in the winter.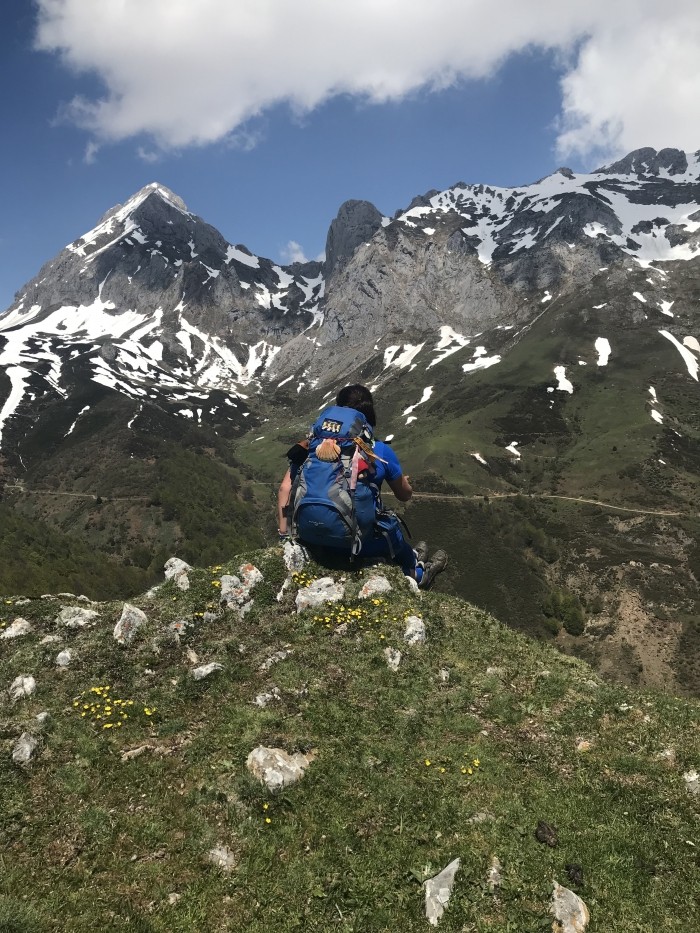 Regarding footwear, you must wear boots that you have already worn before, so that they're comfortable and you avoid chafing. Hiking boots are the favorite shoe for many pilgrims, since they hold the ankle well and prevent water from entering.
You can also choose walking shoes, lighter and more flexible. It is advisable to wear flip flops for the end of the stage or for the shower. Do not forget to bring a compact microfiber towel to dry after showering.
In your toiletry bag you need to carry the basic hygiene products in the smallest format possible. Remember to include sunscreen and Vaseline that can help you prevent blisters if you apply it to your feet before each stage.
A small first-aid kit can be a great ally to solve the problems derived from physical effort on the Camino. It is advisable to include safety pins or clothespins to be able to hang clothes after having washed them and a multipurpose knife as small and light as possible.
It is important to take with you documents such as the pilgrim's credential, your ID or passport, and cash or a card, such as the Correos prepaid card for the Camino de Santiago. If you decide to take your mobile phone do not forget to take the charger.
If you have any further questions, you can check the Tips From Our Postmen And Women. Also, in the next video we show you the essentials to include in your backpack. Maybe it will help you get started!
As the pilgrims often say: "the Camino provides": if you arrive at the starting point and realize you are missing something that is really necessary, there are always shops, hostels and other establishments where you can find what you need.
What if your backpack weighs too much?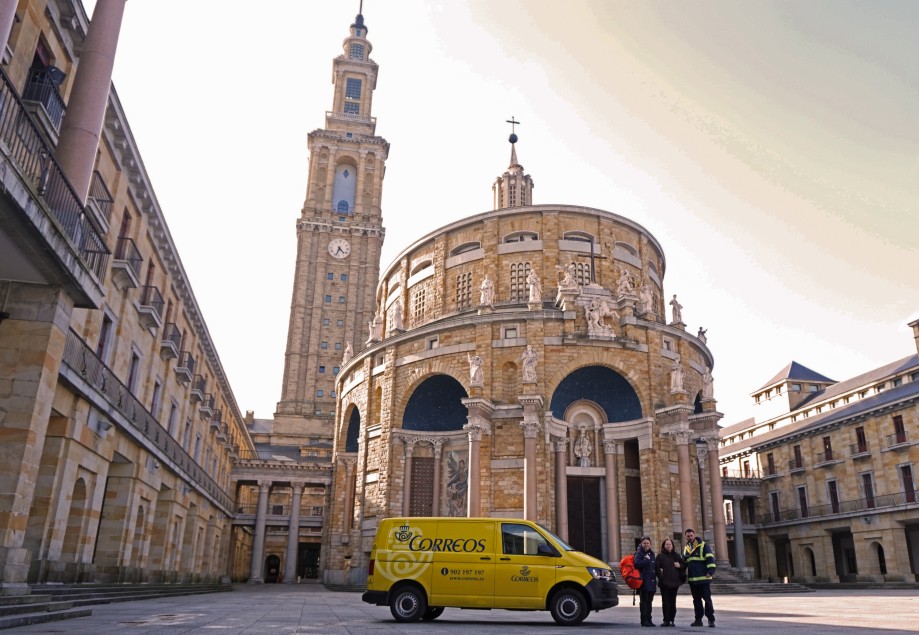 If you have decided to start walking with your backpack and you discover that you took things that you don't really need or that you are carrying too much weight, don't worry. You can always count on our Paq Mochila service to send backpacks stage by stage on the Camino de Santiago. If your backpack weight begins wear you down, we will take care of collecting and transporting your backpack daily from one stage to another.
You can book your itinerary by visiting our website, by email paqmochila@correos.com or by phone +34 683 44 00 22
And you, what do you take in your backpack?
The Camino is a place and a time to share experiences. If you have already done so, surely you have many tips to give regarding the luggage a pilgrim must carry. Why don't you share them with our community? Many readers would really appreciate it! Let us know, for example:
What season did you choose to walk the Camino?
What type of backpack did you use? How much did it weigh when you began?
What items did you miss when you started and how did you solved this inconvenience?
Did you pack too much? What did you forget? Did you have to buy something along the way?
Share what you know so that everyone can experience a Buen Camino!
---
Your email address will not be published.
Mandatory fields are marked with *