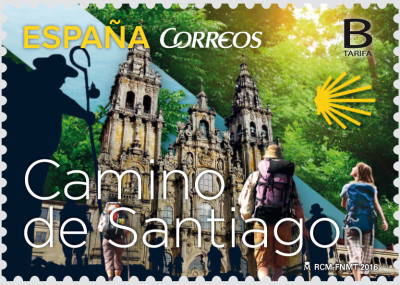 05-05-2016
Postmen and postwomen have travelled the Camino long before it was so popular and busy as it is now. Many things have changed on the Jacobean route, but the presence of our Post Office colleagues (postmen and women, drivers and office staff) remains something as quotidian as the yellow arrows. Sooner or later, this had to be captured on the stamps.
How many people will have received some of the stamps we've compiled in this article? We hope a lot! A few days ago a new postage stamp about the Camino was put into circulation. It will be used to send letters and postcards to any corner of Europe. It is the newest stamp in a collection that began in 1937.
Holy Year Stamps
The Holy Year is celebrated when 25 July, St. James' day, falls on a Sunday. It is an irregular cycle: the last were in 1993, 1999, 2004 and 2010. The next one is not until 2021! In case anyone was wondering: this year is not Xacobeo, even though the Holy Door is open (because of the Extraordinary Jubilee of Mercy convened by Pope Francis for April).
In 1937, the Post Office issued the first stamp commemorating a Holy Year. As you can see in the image, it used to be called the Compostela Jubilee Year; later, this term will be changed to Holy Year or simply Xacobeo.
Since then, there has never been a Holy Year without a corresponding stamp, sometimes accompanied by other materials such as postcards or coins. The more popular the Camino de Santiago has become, the more pilgrims use these stamps to send letters detailing their travel experiences.
These are some of the commemorative stamps for the Holy Year since the very first issue. Seeing them all together, you'll soon discover that these miniature works of art have truly evolved. Discover all of the details!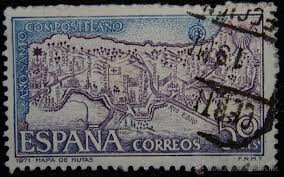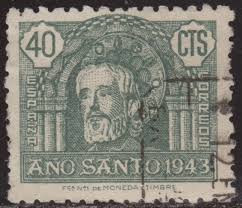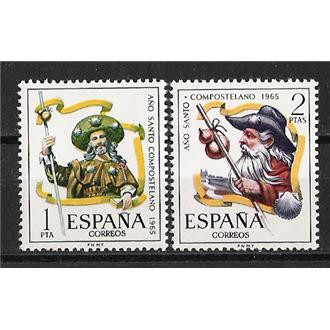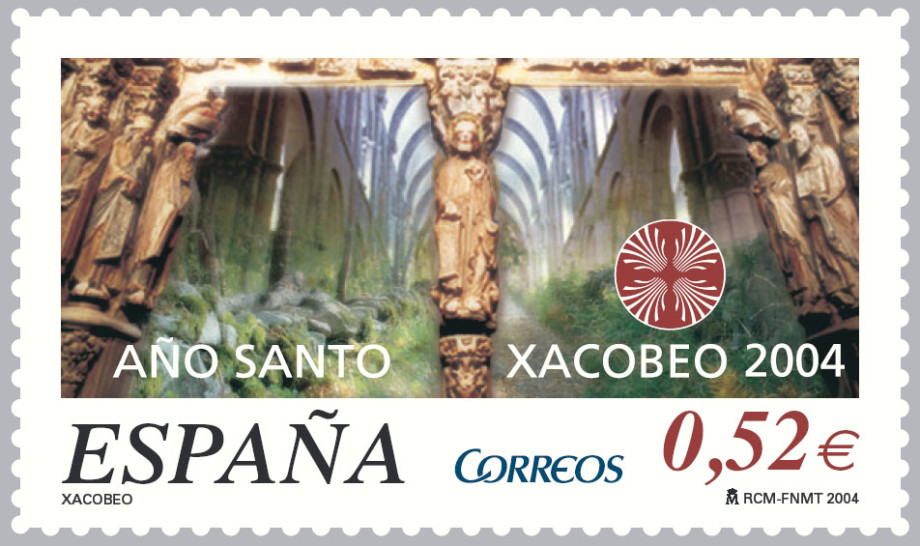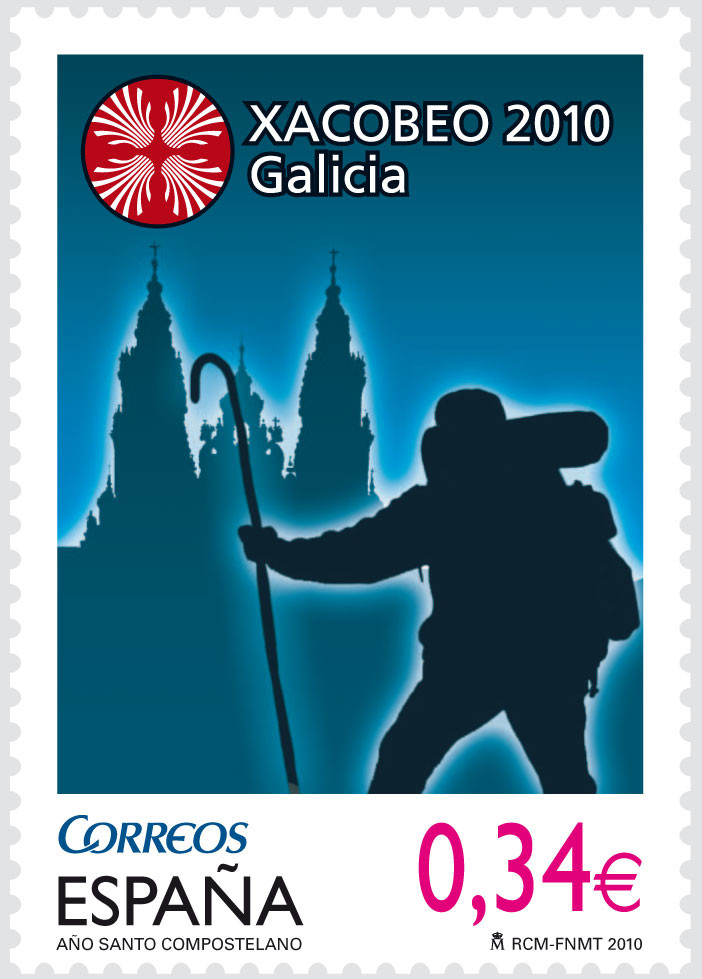 An interesting fact: the stamp for the 1971 Holy Year, which represented the Cross of the Pilgrims of Roncesvalles, has just been "rescued" and updated on a prepaid card, which you can get from now on in the Post Offices of Pamplona, Estella, Puente La Reina, Viana, Logroño, Fuenmayor, Nájera and Santo Domingo de la Calzada.
Stamps that tell stories
In addition to commemorating the Holy Years, we have also served to graphically tell little stories about the Camino de Santiago, the life of the Apostle and other important moments from a route that thousands of pilgrims travel every year.
In the stamps below, for example, Santo Domingo de la Calzada and King Alfonso VI are represented. They were issued in 2009 on the occasion of the ninth centenary of his death in 1109; curiously, it is not the only thing that they have in common (which is why we put them together): it was this king, nicknamed 'El Bravo' who appointed Domingo García to be in charge of the improvement works for the Camino de Santiago.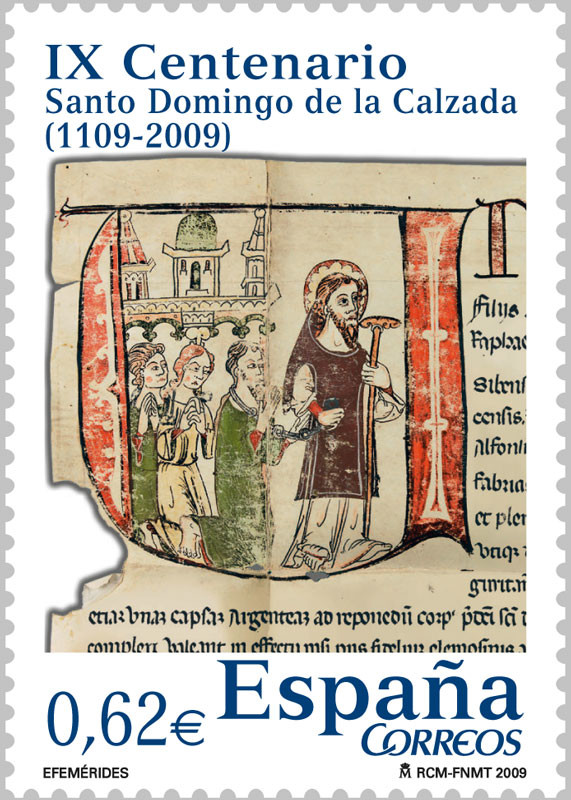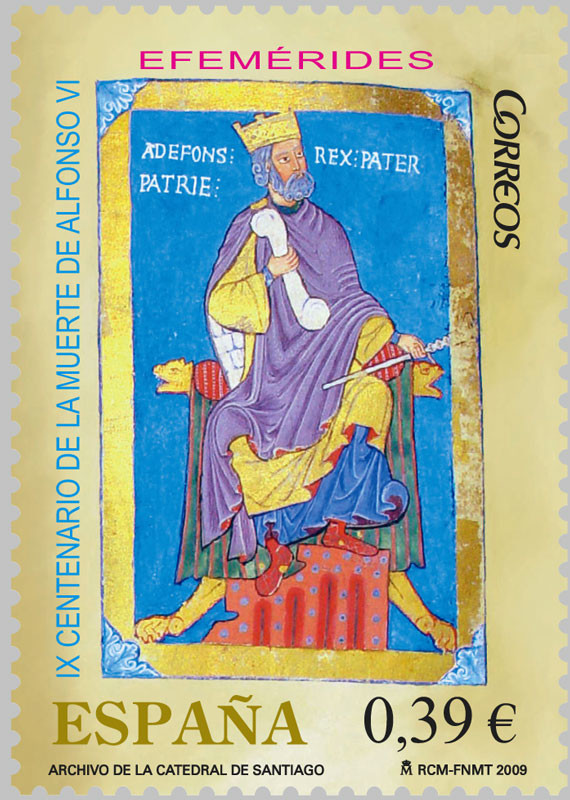 There are also other stories from the Camino that have been the subject of the stamp issues: the stamps from the 1993 Holy Year represent the 'traslatio' of the body of St. James on the mythical stone boat and the moment when Teodomiro discovered the forgotten tomb ('inventio'). If you've read our article about key historical figures of the Camino, this will sound familiar. Other leaders who played a role on the Camino have also been represented in stamps: Alfonso III, King Sancho Ramírez de Navarra and, for our era, Pope John Paul II.
Heritage and monuments
Monumental and artistic heritage is one of the most reproduced stamp motifs. The Camino de Santiago runs though much of the Peninsula, thus, many monuments and artistic works from the route have been represented in different series (Cathedrals 2012, UNESCO World Heritage Cities, and so on.).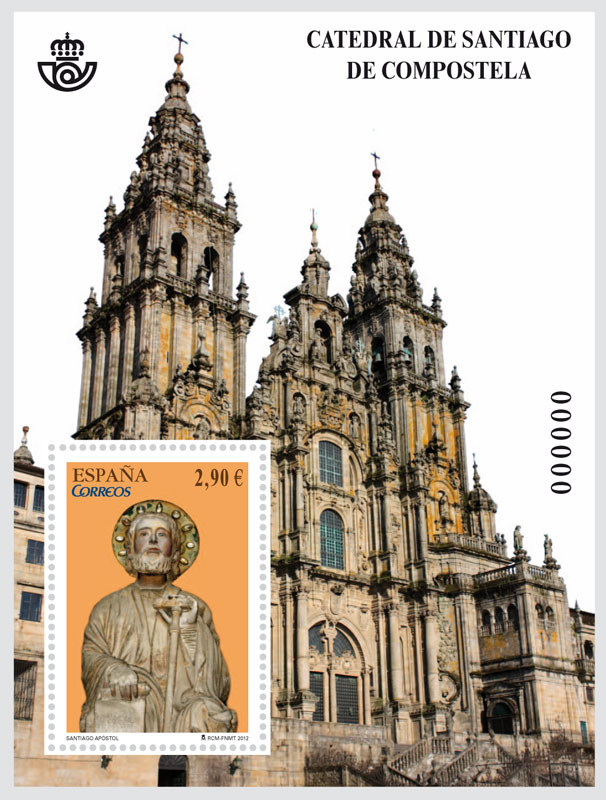 These stamps also deserved a place on our philatelic review of the Camino: after all, they have served to introduce, even if indirectly, many works of art that pilgrims discover along the route. What we can't do is list them all, there are just too many!
In addition to León, Oviedo and Santiago, the cathedrals of Jaca, Burgos, Logroño and Lugo also had their own stamp; there were issues where monasteries (including those in San Juan de la Peña and in Samos), churches and other places of worship (Colegiata de Santillana del Mar, churches in Santiago de Jaca, San Juan de Ruesta, Santa María de Sangüesa and San Bartolomé de Logroño) were represented; other important monuments on the route (the Templar castle of Ponferrada, la Casa del Cordón de Burgos, el Arco de Revellín de Logroño, el Hostal de San Marcos de León....) were also included, and so on and so on..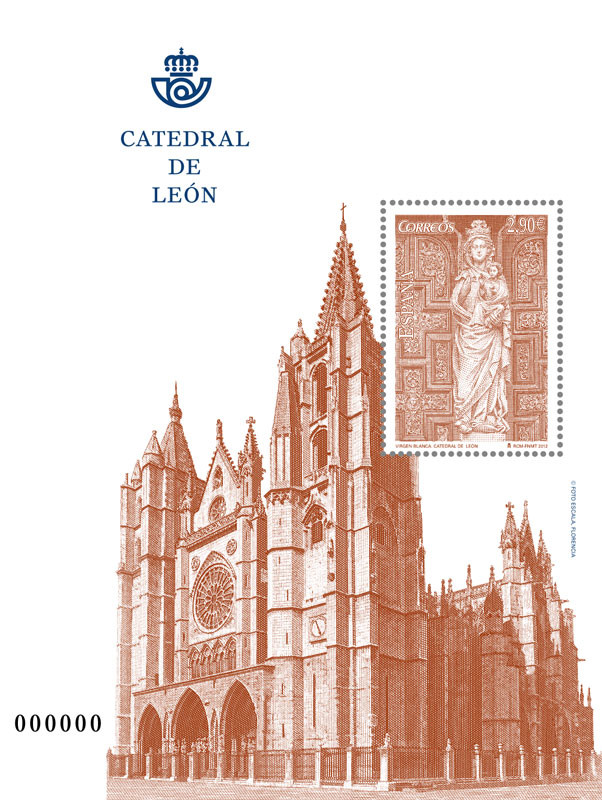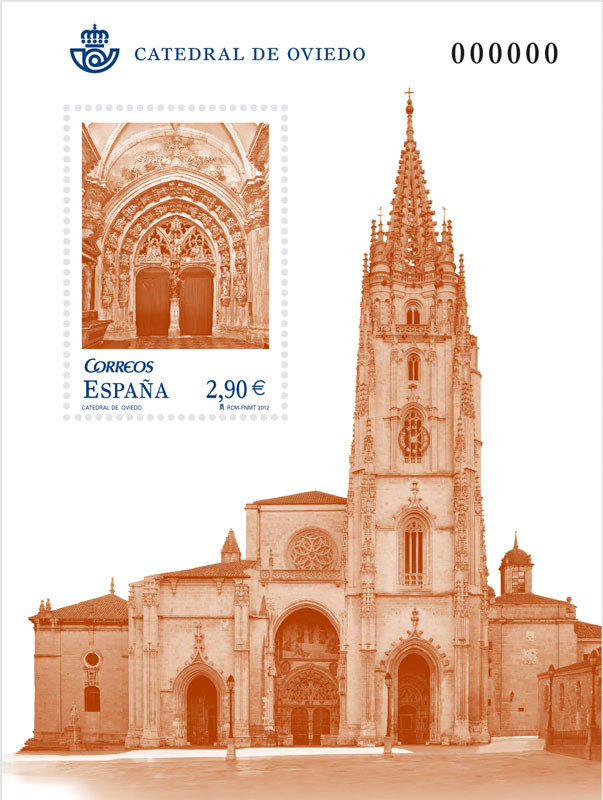 Send us photos of your stamps from the Camino!
Stamps are a collector's item for many. But we must not forget that their main function is to be placed on a letter and used to communicate with people who are thousands of kilometres away. Therefore, we propose an idea: have you received or sent a letter from the Camino de Santiago using one of the stamps we've discussed today? We're sure you have! We encourage you to share this special moment with all of us. Send us a photo where you can see the stamp used (we have Facebook, Twitter and Instagram, choose the best option for you). If you want, you can give us references from where you've come from, what year and whatever else you wish to tell us. Together we can create a spectacular gallery!
Buen Camino!
---
Your email address will not be published.
Mandatory fields are marked with *