Culture & Traditions of the Camino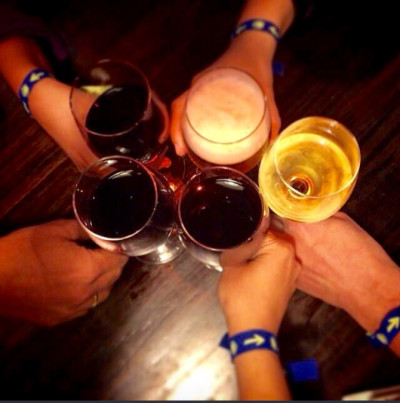 13-10-2016
There's a saying: "Bread and wine pave the way". Even though this refers specifically to the Camino de Santiago, pilgrims can taste excellent wines throughout all of the routes.

If you have good taste for wines or simply like to discover different varieties and flavours, we propose a route through the French Way and the Winter Way that will take you through some of the most discerning Designations of Origin (D.O.). Consume with moderation and common sense! You'll appreciate it when travelling the next day ;-)
Pop your corks and raise your glasses...let's begin!
A brief history of wine on the Camino
During the Middle Ages and the heyday of the Camino de Santiago, various monastic orders were established along the route. They brought with them many things, including wine culture, since they needed wine for the Eucharist (and also for more recreational uses). And even though there was wine in Spain during the Roman period, the technical and agricultural knowledge and new varieties brought from Europe were crucial to the development of wines that we drink today.

The nobility also had vineyards on their lands and the richest European pilgrims brought vines from their countries. Thus, especially on the French route, the busiest in those days (some things never change) large tracts of vineyards began to develop under the protection of these monasteries and castles.
Camino Francés wines as far as Ponferrada
D.O. Navarra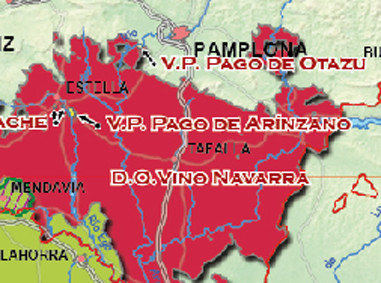 In the first stages of the Camino Francés we've arrived in wine country with a D.O, in this case D.O Navarra, which you can taste in Pamplona and for a long stretch until Rioja. Its most famous wines are Garnacha rosé, combined with other varieties, although different aged reds, large reserve young wines, chardonnays and sweet Muscat wines have been produced for some time.
D.O. Rioja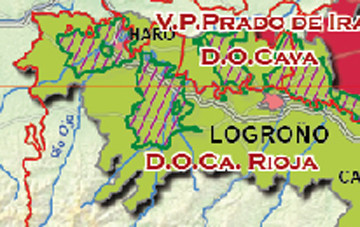 Even though only a few kilometres of the Camino are part of the D.O. Rioja area, no pilgrim passes up the chance to have at least a glass of one of the best known and appreciated wines worldwide.
The most widely used and cultivated red wine variety is the Tempranillo grape, though also included in the D.O. are Garnacha, Mazuelo, Graciano and Maturana red. Maturation usually occurs in oak barrels.
The Rioja pairs well with many types of cuisine thanks to its balanced character. There are Riojas for all palates, from young wines with only 1 or 2 years of maturation, which are lighter and fruity, to grand reserve, with 5 years of aging from barrel to bottle. The white Rioja, though less known, is also a quality wine, which includes Tempranillo, Chardonnay, Sauvignon Blanc, Verdejo and other varieties.
D.O. Tierra de León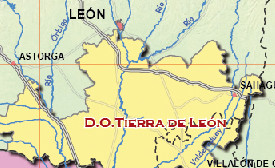 The Designation of Origin Tierra de León is found between the French Way and the Vía de la Plata, and since ancient times has been a wine producing area. The most characteristic variety of this D.O. is the native Prieto-Picudo for reds, a name that describes the bunch (tight, with little space between the grapes) and the grape (peak finish). Similar to the Tempranillo it produces aromatic wines, but with less colour and semi-sparkling.
There is also the Mencía grape, very common in Galicia. For whites, there is also the local variety: the Albarín. For rosé, Prieto Picudo and Mencía are used. Additionally, the wineries are located in caves excavated into the clay rock where there is an ideal microclimate for wine maturation.
D.O. Bierzo

The Bierzo is an area with a very special climate, protected from the rigors of the Atlantic but with a higher degree of humidity than other areas of Castile and León. The Bierzo wine is one with terroir, that is, with very distinguishable features that have to do with the geographical and climatic conditions of the area where produced: if this wine was produced outside of the Bierzo, it would be very different.
The predominant variety for reds is Mencía and for whites, Godello. Other wines that fall into this D.O. are the Grenache Tintoreta and the Palomino, Doña Blanca and Malvasía, which are whites. The combination of all of these varieties produce white, rosé and red wines with different aging, both young and grand reserve. Amongst the advice to pilgrims from our postmen and women on our website: try these D.O and visit the wineries; also included is food and wine pairing suggestions. Such is the advice of our workmate and local postman, Javier González for the stage ending in Villafranca.
"Villafranca del Bierzo is known as Little Compostela. Apart from its monuments, the food is amazing and inexpensive, abundant in variety as well as in the generosity of the portions served. I recommend trying our traditional dishes with wine of the Bierzo Denomination of Origin. There are several wine cellars in the area who organise guided tours and have shops where they sell their wine to the general public".

Javier González, Correos of Villafranca.
Winter Camino wines
When arriving in Ponferrada via the French Way, you have the opportunity to explore one of the more important wine regions in Galicia, redirecting to the Winter Way and entering the province of Ourense.
D.O. Valdeorras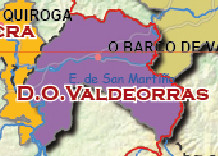 The Valdeorras D.O wines are high altitude wines...quite literally, since the entire area is between 300 and 700 metres high. Winters are cold and summers are hot and dry, but the spring and autumn (harvest time) are mild. White wines from this area, generally made with Godello and other varieties (Loureiro, Treixadura, Doña Branca, Albariño, Torrontés, Lado and Palomino) are not well known outside of Galicia, but together with the Ribeiro and Albariño, they are par excellence whites in this area.
For reds, Mencía dominates, with other varieties including Merenzao, Brancellao, Sousón, Grenache, Negreda, black Grao and Tempranillo. Reds are soft and fruity, with low acidity and recommended if the Rioja is a bit too strong for you.
Advice from another co-worker and postman, Constantino Fernández, is especially interesting, with no shortage of praise for the local wines.
"In A Rúa there many archaeological sites and different architectural styles in churches and pazos (manors). For example, the churchyard of San Esteban shows a Roman stone honouring Roman proconsul Lucius Pompeius. The recreational area of O Aguillón by the dam of San Martiño is a beautiful natural spot where you can practise water sports or walk along the Sil surrounded by many species of flora and fauna. The wines of Valdeorras are remarkable, in particular, the Godello and Mencía, with their own Denomination of Origin. If you want to send a bottle home so that you can enjoy it when you are back, you may do so from our Correos office".
Constantino Fernández, Correos of A Rúa.
D.O. Ribeira Sacra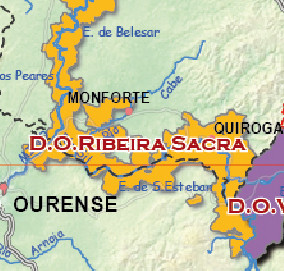 The relationship between the monks and wine production is best exemplified in the Ribeira Sacra, crossing through the Winter Camino. The name itself comes from the countless monasteries that were established in this mountainous area of southern Galicia, where the river Sil flow through deep canyons producing a unique microclimate.
This topography required terraces to plant the vines, creating an ever impressive landscape. The Romans, who also cultivated vines in this privileged area, said that these wines were "liquid gold from the Sil". The varieties used are almost the same as those in Valdeorras, while the climate and geographical differences produce very distinguishable wines.
Bring home wines from the Camino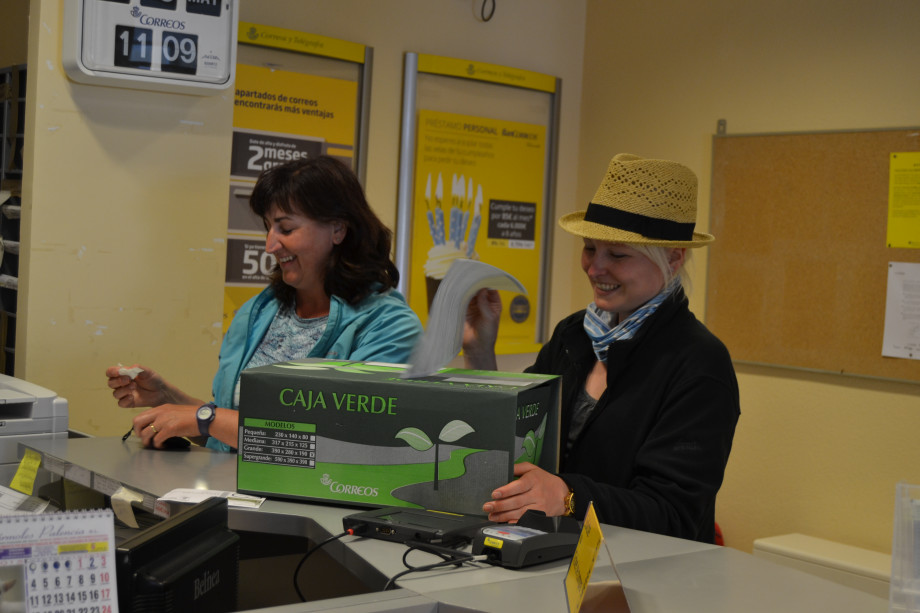 When you try these wines, we're sure that you're going to want to take some bottles home with you to share with your family and friends. But bringing them with you in your backpack is obviously not a good idea, in terms of weight and risk of breakage. Imagine all of your clothing soaked and smelling of wine? Doesn't seem so pleasant, does it? ;-)
Avoiding this -and the subsequent washing- is as easy as bringing your bottles to one of the Post Offices of the route and ordering a Pilgrim Pack: we will send your bottles to Santiago until you get there, or to wherever you indicate (perhaps you want to send a gift from the Camino to someone special?).
If you find a wine that you want to buy at one of our Friend Shops, it's even easier since you can send them from there thanks to certified packaging.

Up, down and all around...Buen Camino!
---
Your email address will not be published.
Mandatory fields are marked with *