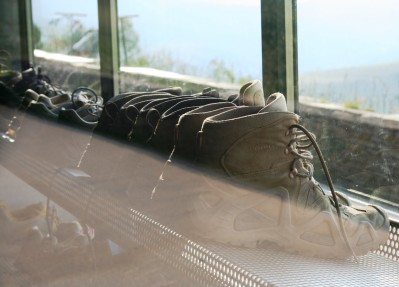 11-08-2016
What is the worst enemy of pilgrims? Not the rain nor the sun nor exhaustion nor snoring. It is the blisters and other injuries resulting from poor foot care.
To reach Santiago de Compostela with the fewest possible maladies (because having one is inevitable), we provide you with some tips on how to take care of your feet and avoid greater problems.

Don't forget to look after them! Remember that they are what will bring you to Compostela.

1. Walk at your own pace and with time to spare


At some stage you may have to walk faster or farther than you had planned. But this is not typical on the Camino. If you are in a hurry or are forcing your body, you're going to notice this first in your feet. If you give yourself a couple of spare days, you can adapt to the stages if you need a break to heal your wounds and injuries.

2. Practice walking with your backpack before arriving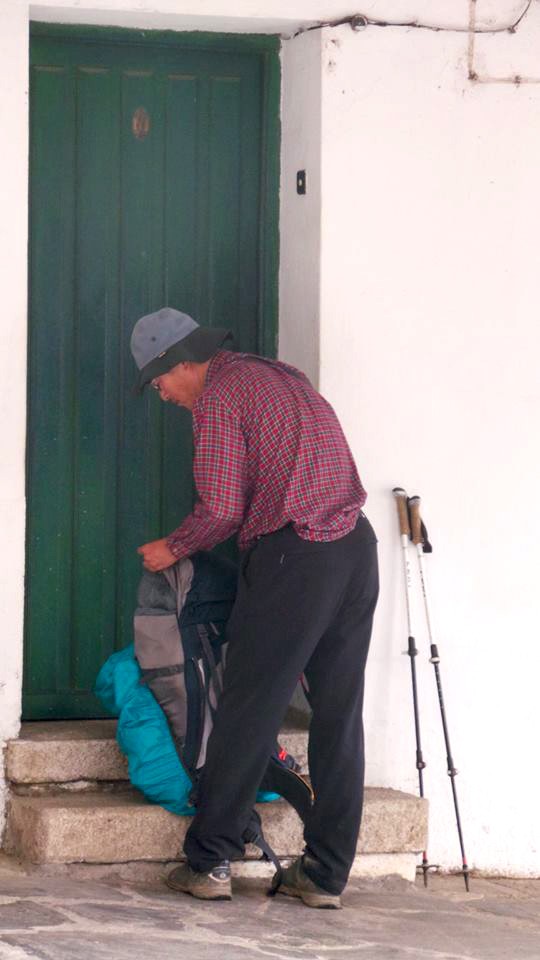 To know exactly if your backpack and its weight will be appropriate for the Camino de Santiago, the only option is to fill it and train with it. You have to be sure that you can carry the backpack for all of the kilometres that you'll traverse stage by stage. Remember that the stages are open, you set how much you want to walk.
We recommend that you read our article about backpacks for the Camino. Generally, it is recommended that the bag does not weigh more than 10% of what you do. In terms of capacity, the most frequently used are 35-40 litres. If you can't fit everything or have extra things as you travel, you can always turn to our Rucksack Transfer service to move your items from stage to stage, or to the Luggage Transfer service to send them directly to Santiago, if you don't wish to carry them.

3. Footwear for the Camino: never, ever new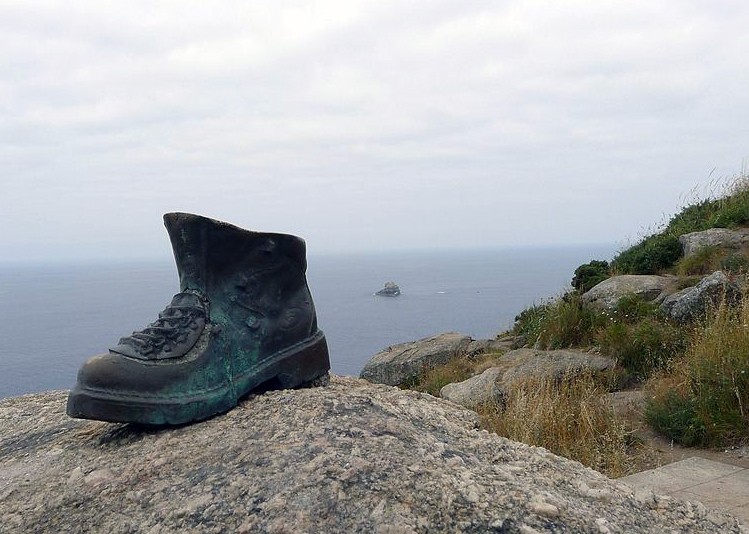 With walking shoes, it´s counterintuitive: the newer, the worse. If you've got new boots for the Camino, take some time to break them in: try some light walking in them when you can and they'll begin gradually conforming to the shape of your foot and to your stride.

What type of boot is best for the Camino de Santiago? Well, all of the routes are different and each pilgrim has his or her own preferences. Thanks to the development of sport and mountain footwear, there are many more options. Currently, the best option are trekking boots, a hybrid of mountain boots, which are very durable but impenetrable and heavy, and regular trainers, which are too soft for several days of walking.

The time of the year is important: for summer, look for ones that will protect your foot but are breathable. In autumn and winter, pick something more solid and closed: your primary goal is to avoid rain and moisture from getting inside. In any case, it's a good idea to also bring trainers, which we'll discuss later.
4. Socks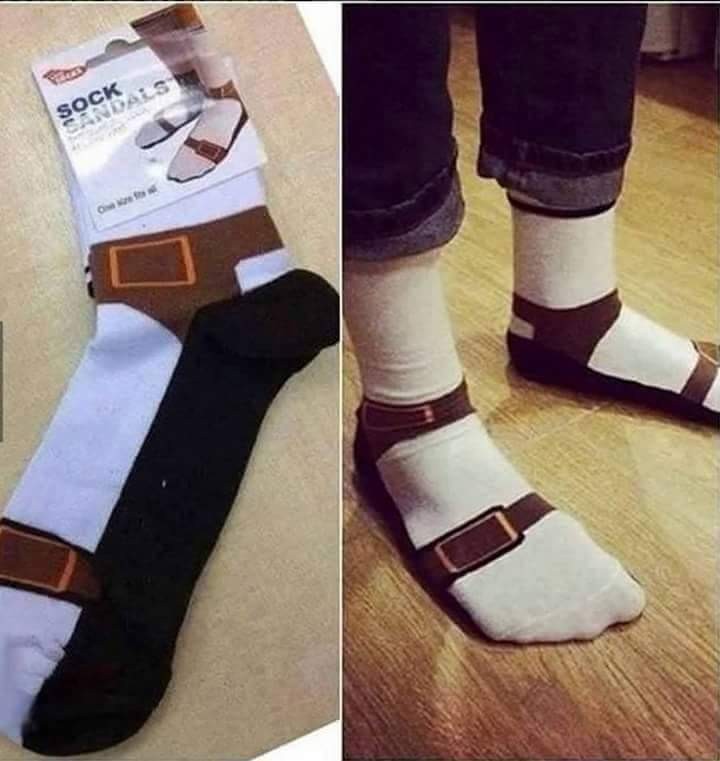 Very important! Socks are your foot's primary protection, so don't take a chance and make sure you take good quality pairs.
It's better that they're a bit thick, especially on the sole, to cushion your tread; and are seamless, to prevent fabric irregularities which can rub and cause blisters. There are even some pilgrims who use two pairs for even better protection!
Along with footwear, socks have become more sophisticated and there are now special models for each sport, along with hiking.

Take a few pairs with you, especially if you start the Camino de Santiago from afar: if the first pairs wear out or rip, you'll have replacements. Extra pairs are also helpful in keeping your feet dry when your they are sweating or if it starts raining. The drier the better: moisture softens the skin, like when you're in the pool for a long time, and makes it more sensitive to heat and footwear friction, with the result being blisters. Always make sure to change them when necessary!

5. different Footwear for different types of terrain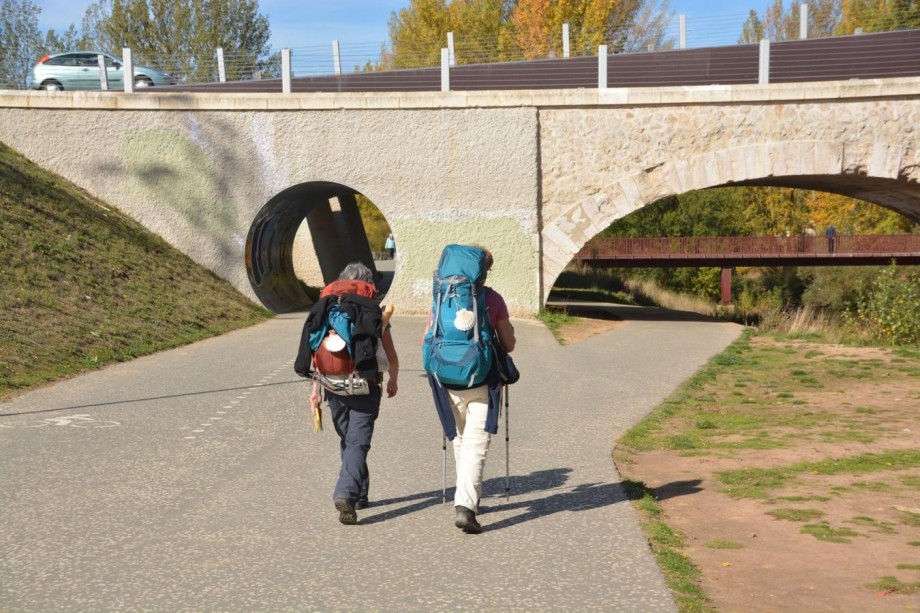 During the Camino de Santiago, you'll come upon all types of terrains: forest tracks, country roads, small trails surrounded by greenery, mountains, rocky ground, rain, mud, snow in the winter, etc. One of the most common mistakes pilgrims make is to travel without proper footwear for each type of terrain.

The general rule is: hard boots for 'natural' terrain (dirt, grass, unpaved roads) and soft shoes for asphalt, a material that accumulates a great deal of heat. Changing trainers or soft shoes will prevent your feet from heating up on the road. Even though it is only a stretch of a few kilometres, it makes a difference. A few kilometres today, a few more tomorrow and all of a sudden you've accumulated quite a distance with the possibility of chafing and blisters increasing.
6. Take care of your feet between stages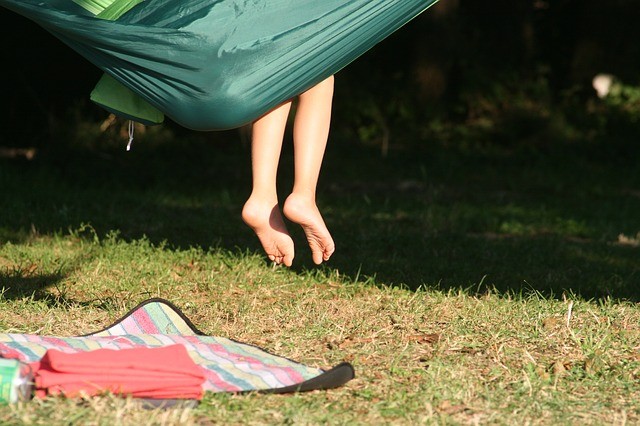 It's better to prevent than to heal. Once chafing occurs and blisters appear, they'll be sure to follow you the entire Camino. Always carry a basic first aid kit with you: plasters, rubbing alcohol, needle and surgical thread, betadine, tape, bandages, ibuprofen, etc. This will help you when the first inconvenience occurs, which is generally chafing.

During the stages, always take off your shoes and give your feet a rest. Take the opportunity to clean your feet, dry them off, check on possible chaffing and change your socks if they are wet. At the end of the stage, take off your boots and wear flip flops or sandals. Your feet have been in shoes and boots all day: let them breathe! Creams and soothing balms for feet also help.
How do you look after your feet on the Camino? Share this article and let us know your tricks!

Buen Camino!
---
Your email address will not be published.
Mandatory fields are marked with *