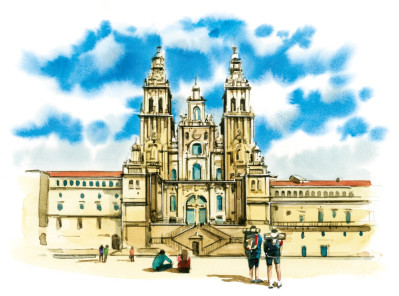 25-07-2021
This year, 25th July is a very special day for the Camino de Santiago.
We celebrate the 120th Jubilee Year of its history, a Xacobeo 2021 we will also be able to enjoy in 2022.
After some rough, difficult months during which the Camino de Santiago has been deprived of its most precious asset – pilgrims – we want to recover the soul of the Camino de Santiago and return to the routes.
Correos and Xacobeo want to celebrate this day with the whole Jacobean community.
We are throwing open our doors again. Welcoming pilgrims from everywhere again. Filling up our Routes and hostels with Jacobean spirit and hospitality again. Meeting up again, on the paths, in the squares... and above all, we are reliving the thrill of the Camino de Santiago once more.
To celebrate this day as a family, we invite you to fill this virtual hostel with a Jacobean spirit that we have created to share memories, experiences, emotions ... Because what would the Camino de Santiago be without pilgrims? Without talking to each other,without opening up our hearts, without those shared moments.
Leave your comments here or share your Jacobean experiences on Social Networks with the hashtag #CompartetuXacobeo.
¡Happy Santiago Day!
¡Buen Camino!
#CompartetuXacobeo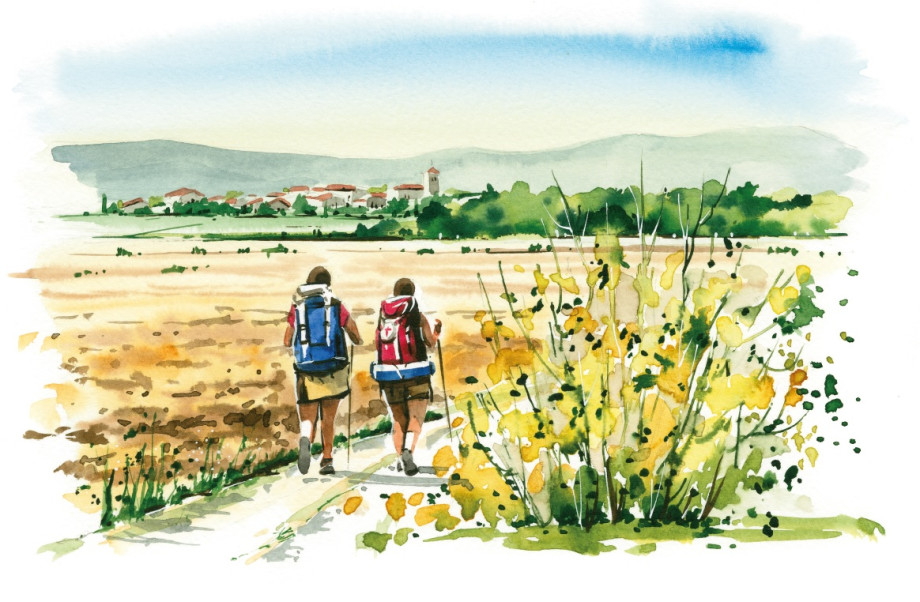 *The images on this page are illustrations created by Alicia Aradilla for the philatelic book 'El Camino de Santiago. Sello a Sello'.
---
Your email address will not be published.
Mandatory fields are marked with *