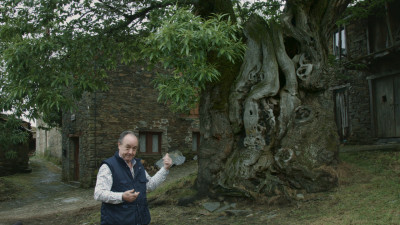 It's been on the Camino de Santiago for over 800 years. Its impressive structure appears to be a weather map. And no pilgrim goes back home without taking a picture with it.
Have you already guessed what it is? We are talking about one of the natural jewels on the Camino Francés or French Way: the centennial chestnut tree of Ramil. An outstanding tree welcoming pilgrims upon their arrival at Triacastela, inviting us to think about the Jacobean Routes' rich heritage.
Do you know its history? We share it with you thanks to a man that knows it better than anyone else: Santiago Soria, a resident of the village of Ramil and a true lover of the human, artistic and natural heritage of the Camino de Santiago.
Eight centuries on the French Way
When Aymeric Picaud, author of the notorious Codex Calixtinus, walked the Camino de Santiago, Ramil's chestnut tree was already there. Back then, the young tree probably did not stand out much to the monk. But now, after eight centuries, no one can remain indifferent in front of such grandeur and beauty.
We are talking about a tree with almost 850 years of life, according to data provided by the Superior School of Rural Engineering of Madrid. Over eight centuries that are reflected in its almost nine meters in perimeter, its impossible gaps and thick branches.
Its location is perfect. Barely 1 kilometer away from the entrance to Triacastela, this natural jewel welcomes pilgrims, making them forget about the hard climb up to O Cebreiro and the over 100 kilometers left to get to Santiago de Compostela.
As photographed as the Eiffel Tower
Everyone falls in love with this chestnut tree. As was the case with Santiago Soria, who has been a resident for a few years of the small and cosy village of Ramil. His was love at first sight with both the tree and the place. And what the Camino de Santiago has connected cannot be separated.
"We were doing the Camino de Santiago and right before arriving at Triacastela we found this wonderful tree. It was raining and the stage leading up to O Cebreiro had been a tough one. But once I saw the tree, I made the children take off their backpacks and we took a full picture book", Santiago recalls.
"And I fell in love", he confesses. "I fell in love with the tree and the place. Right behind it was a small barn and a 'For Sale' sign and I did not hesitate. We bought it and we have been fixing it little by little. Now it is a cosy little house where every pilgrim can come in and have a beer", he says.
The exact scene that Santiago describes happens every single day. No pilgrim can resist the temptation to stop and take a picture with the tree. Not only those who walk but also those who are doing the Camino de Santiago by bike or even horseback riding.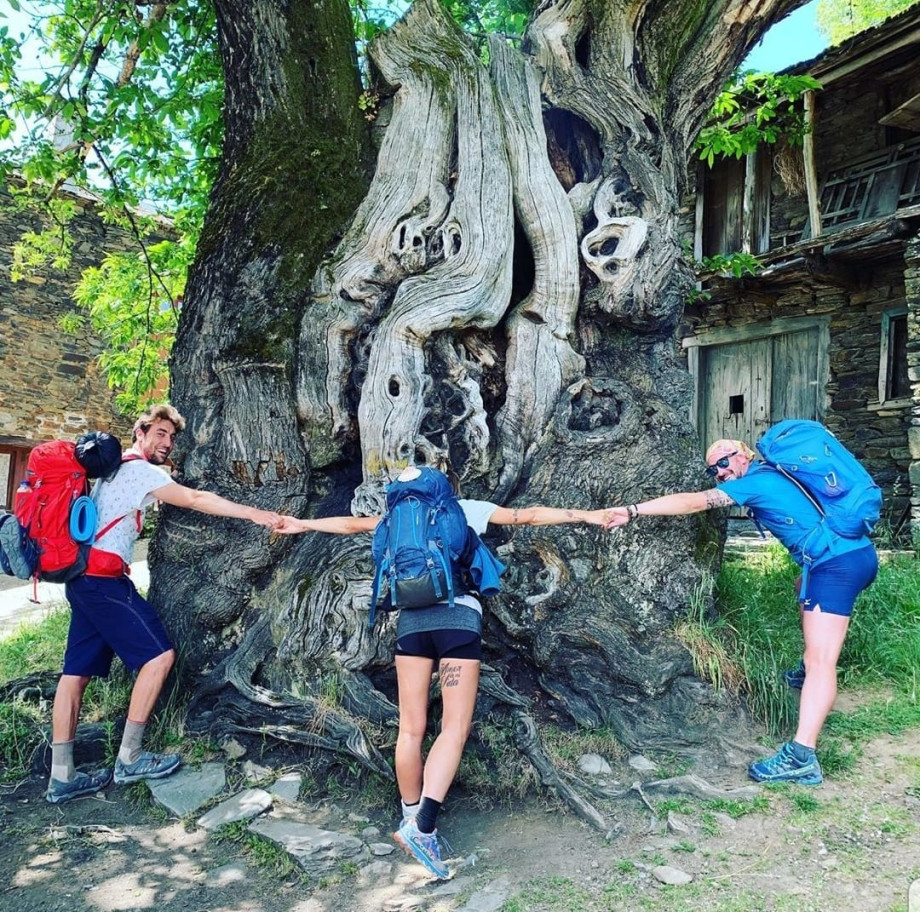 Santiago, who sees them passing by his door every day, sustains the hypnotic power of the centennial tree. "It is so marvelous that it is rare for pilgrims not to take a picture. Or ask the neighbors to take one for them".
Such is the frequency that Santiago believes that, except for the Eiffel Tower in Paris, there are not many things as photographed as this chestnut tree. That is why is has earned the title of the tree of the Camino de Santiago.
Triacastela, lugar de acogida
This centennial tree is, without a doubt, one of Triacastela's biggest atractions. But not the only one. This small village located in the province of Lugo is a historic Jacobean place, already included in the Codex Calixtinus.
Aymeric Picaud references the origin of its name there: three castles, probably Celtic castros or forts, that used to surround the city and of which some remains are still preserved. Besides its crest, this historic reference can be seen in its Romanesque church, dedicated to Saint James the Apostle, of course.
Also, a significant amount of the materials used to build the Cathedral of Santiago came from Triacastela. So the tradition says, according to which pilgrims took a piece of lime from this land and took it to Castañeda and Arzúa, where it was melted to be transported to Compostela and used for building the temple.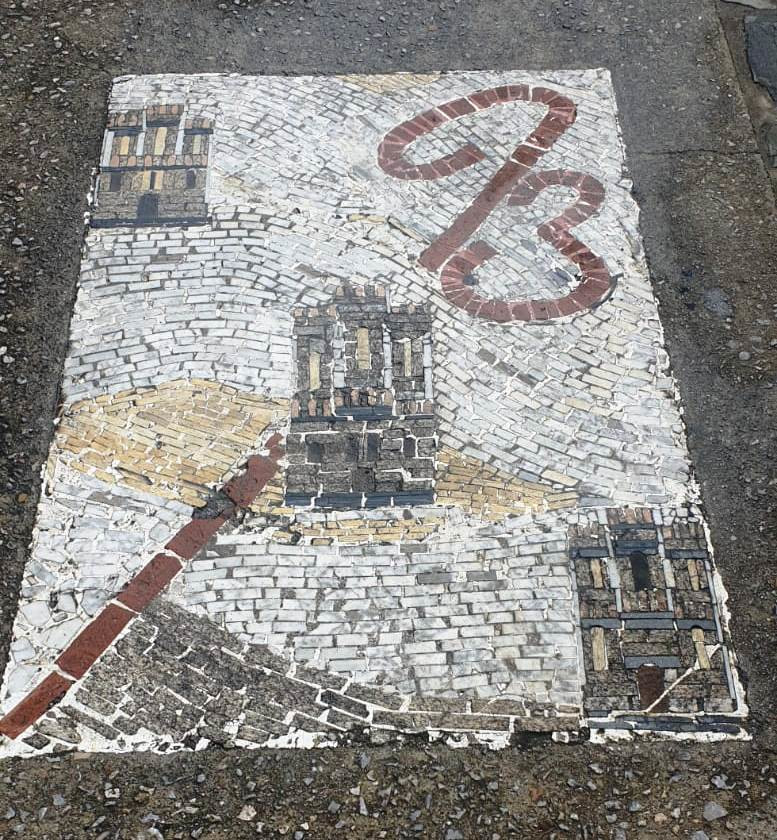 But if there is one thing distinguishing Triacastela from other places is the friendly and welcoming character of the residents. "Triacastela is a wonderful village, with a lovely neighbourhood, used to living with and helping pilgrims", Santiago Soria states.
He lived it himself when a crush turned him into a new resident of the village, that welcomed him with open arms. "Triacastela has pilgrim soul and overwhelming beauty, same as this tree", he concludes.
Surely many of you have already enjoyed Triacastela and have stopped by the chestnut tree of Ramil. For that reason, we encourage you to join the Sustainable Camino campaign, aiming to showcase the human, artistic and natural heritage of the Jacobean Routes, by sharing with us how your own experience in Triacastela was.
---
Your email address will not be published.
Mandatory fields are marked with *