The values of the Camino in 12 months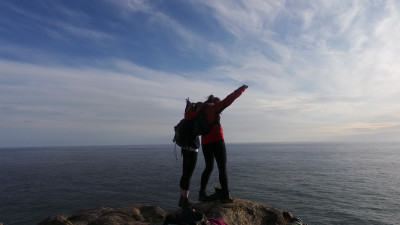 22-02-2017
During the month of February we've been searching with you for those stories that transmits the strength of pilgrims who travel every step of the Camino de Santiago. After talking with you on Facebook, Twitter and Instagram pages and here on our blog, you have conveyed your experiences, all with one thing in common: willpower.
A pilgrim is the spirit of self-improvement in its purest state. We see it every day along the Jacobean routes, but it is much more gratifying to listen to and read what you tell us:
The strength of nature
Julian's Camino was improving with each step, uncertainty gave way to emotion thanks to everything he was seeing on his route: "My strength was increasing day by day and step by step, as I was immersing myself in the Camino, the landscapes, towns and their people. Thinking about tomorrow went from fear to impatient illusion and adrenaline, and happiness infiltrated me every step. It's hard to explain. It's pure magic."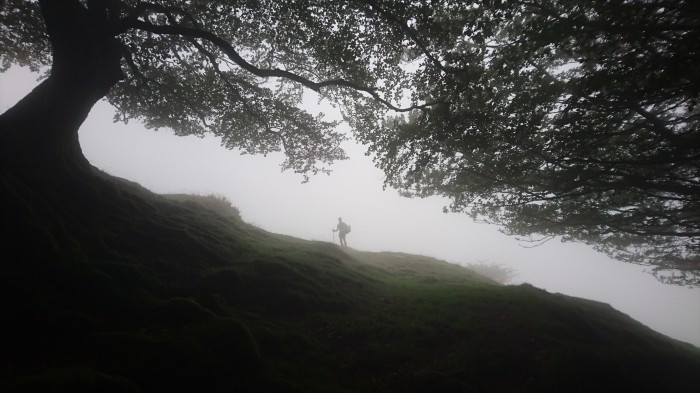 Strength flows from the inside to the outside
This is what the testimonies of Su and Maria related. Su tells us how she endured everything that was thrown at her, despite feeling like the odds were against her: "My inner strength helped me to overcome the external forces (zero in my case) and I was able to endure aching muscles, stiffness and blisters, only thinking that I just had one more step in front of me."
Nobody trusted Maria either when she set out from France to prove to the whole world she could do it: "I travelled the entire Camino from Saint Jean Pied de Port and although many predicted I wouldn't make it, because of my age and lack of training, I succeeded. And I found strength on the Camino itself, in the many instances of friendship with the wonderful people I encountered."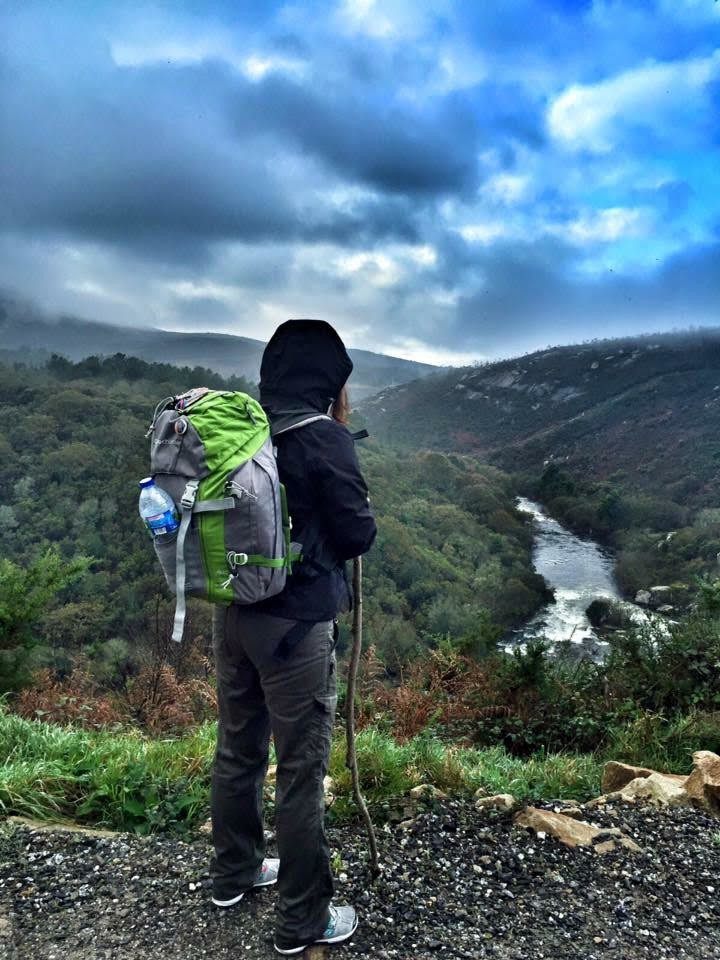 The strength of frailty
However, there are many times when you can't do any more. Even when this comes, the Camino gives you the push you need. For Elisabeth, that help was provided by another pilgrim: words of support. "On the climb to O Cebreiro, my strength was minimal and I felt powerless when the voice of Fernando, a pilgrim from Bilbao, shouted: You can do it, keep going, you can do it. When I reached the top I realized that I had made a friend, even though we had only known each other for a few days."
Carlos's situation was very different. He is all strength and power and that ended up doing him in: "One day I passed my destination, Portomarín, because of a dubious sign. I climbed a hill (San Roque) and walked 50 kilometres!"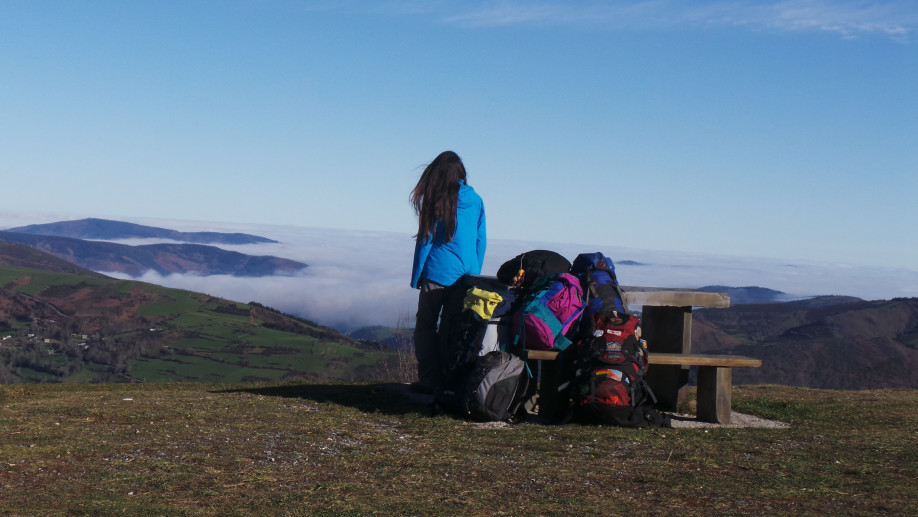 Spiritual strength
Rosario is a living example of faith on the Camino: "For me, strength is on the Camino to the tomb of the Apostle Santiago," she tells us. Rosario still has not forgotten her connection to the Camino, which has lasted almost two decades. "When I put on my backpack and boots for the first time, I never imagined it would change my life. From that day in 1999, in Leon, I have overcome the cold, heat, wind, rain, sweat and many tears and blisters, arriving at a hostel and saying tomorrow I'll leave...But tomorrow came and I was still walking."
Another story, that of Olga fills us with optimism to help us face not only the Camino but any other challenge: "The strength of the Camino allows you to overcome your inner fears. Such is the joy in every corner so that the physical pain or fatigue is nothing compared to the goal achieved at each stage you finish."
The strength of life
Finally, we bring you a story not to be missed. Juanlu and Oliver, two brother pilgrims who completed the entire French Camino de Santiago in 40 days. What makes these brothers special is that one of them, Juanlu, suffers from cerebral palsy. In a wheelchair and with the support of Oliver and a large number of pilgrims that they met along the way, they overcame their challenge. Below, taken from an interview published by ABC, is one of the greatest stories of strength that we've seen on the Camino:
The hardest thing really is the entire 40 days, the mental and physical strength that my brother and I needed to face it. We discovered the superhero inside. We did not know that we had that physical and mental strength. We got up at seven in the morning to walk an average of 25 kilometres a day. We ended at around five in the afternoon, but you would find a hostel that was not accessible and we had to climb twenty stairs to go to the bathroom. Then I had to bathe my brother and shower myself. And then I started editing videos and uploading them...because we were recording all day. Getting into the habit of doing all of that was the hardest."
---
Your email address will not be published.
Mandatory fields are marked with *