Cultura y tradiciones del Camino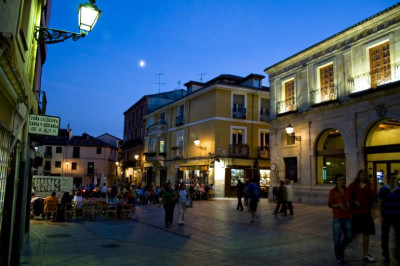 03-05-2016
For those who enjoy good food, Spain is the holy land. On their pilgrimage through the Way of Saint James, many discover the true value of food: after walking many miles, each bite is enjoyed with all five senses and tastes all the better. Eating well is an essential part of the Camino and your body will demand it. Make the most of these gourmet delights: you'll find products worthy of this moniker on all of the routes leading to Santiago de Compostela.

We start at the French Way (Camino Francés). Using the recommendations of our postmen and postwomen, we've compiled a non-exhaustive list of typical products and popular dishes that are not to be missed. Shall we start down the 'GastroCamino'?
1. Mushrooms and game between Roncesvalles and Zubiri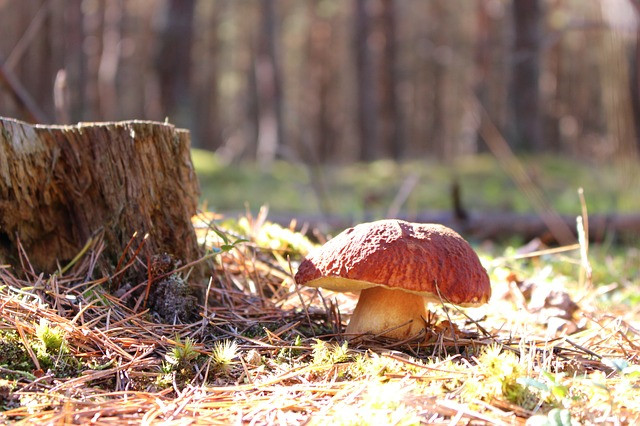 The very first steps of the Camino Francés in Spain impart gifts for the palate: a large variety of mushrooms are waiting to be found in the Navarre forests, along with an abundance of game animals. This combination produces strong and savoury dishes, ideal to fight the cold. While you're not going to be able to hunt (and we doubt that you'll want to) please heed our warning regarding mushrooms: if you are not 100% sure about the toxicity, it is best not to touch them. Avoid danger by simply going to a restaurant or grocery store.
2. Chistorra in Pamplona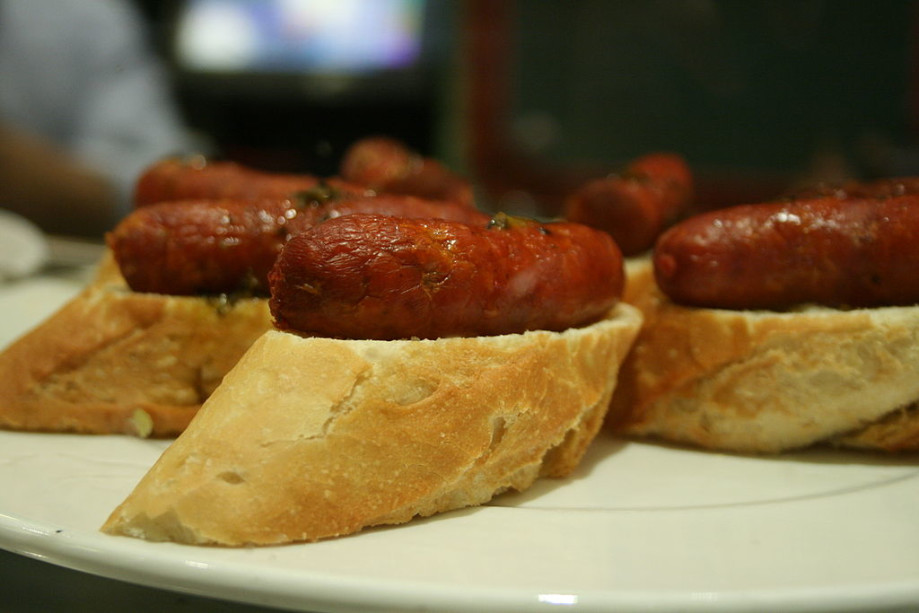 Our colleague Lolo Menéndez recommends that you go to the 'pot' area (that's a local word for the wine). You can try traditional Navarran chistorra (spicy pork sausage) in a bar accompanied with a good local wine while enjoying an ever-lively ambiance where pilgrims and Pamplonians easily mesh.
3. Rocas del Puy in Estella
In Estella our colleague Juana María Martínez assures us that the 'Rocas del Puy' never leave anyone indifferent. If you try them, you'll want to cook them back home or, at the very least, take some with you. This typical dessert from Estella is made with hazelnuts, chocolate and butter and is a tasty proof that something very simple can be very good.
4. Sweets from the Santa Clara convent in Belorado
The Clarisse nuns from the Santa Clara convent in Belorado make delicious treats to satisfy your sweet-craving (truffles, pastries, chocolates, etc.), with a taste rescued from a time long past, when religious orders were the experts. In fact, they are such good at this that culinary reviews have been written about the sweet rewards of their labour. And you, pilgrim, are you tempted to try some? We'd recommend...to proceed with caution!
5. The blood sausage of Burgos: a must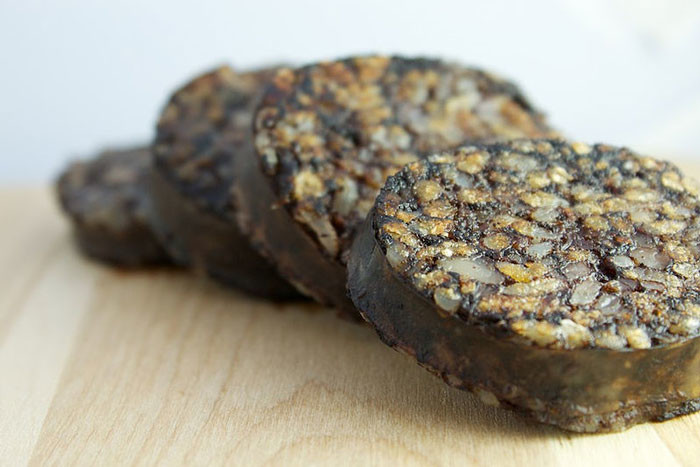 To leave Burgos blood sausage off this list would be unforgivable, no matter how widely known it may be. There are different varieties, but we suggest the local one recommended by Javier Domingo, director of the main Post Office of the city, and the most consumed globally. It is has colour that is more brown than black which distinguishes it from other varieties that you'll find along the Camino de Santiago.
6. Sweet and savoury in Tardajos
In the 13º day of the French Way between Burgos and Hontanas you'll find the village of Tardajos. Our colleague Daniel Peña, who works in Villadiego's Post Office, recommends making a stop to buy a type of bread known as "Tardajos cake" and some local sausages. If you want to have a picnic with these delicious products in a quiet and cool area, we suggest the Praotorre poplar grove only a few kilometres ahead.
7. Castilian soup and lechazo in Frómista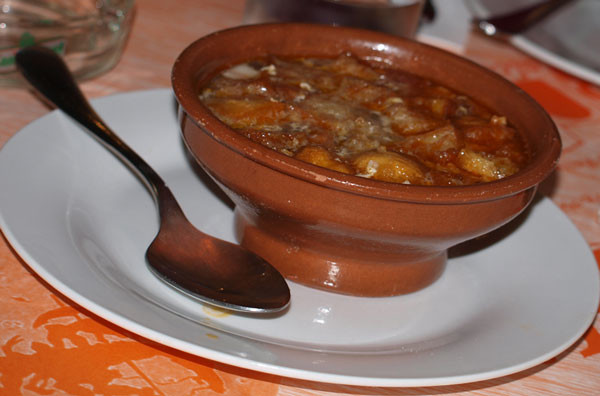 Another hearty and powerful duo for cold lands, ideal for pilgrims looking to recharge their batteries. Castilian soup or garlic soup is found in both Castilles, but the variation from this area is especially tasty. As for the 'lechazo' (suckling lamb), it is well-known that in order to experience the very best preparation one must travel to the Castille-Leon.
8. 'Amarguillos' and 'Iron Cookies' in Sahagún
Don't let their names scare you: these sweets are the local cuisine's little secret. 'Amarguillos' are almond pastries that are masterfully produced by the Benedictines from the Santa Cruz monastery. As for the recipe, don't ask: as you'll see in this video, they take guarding this secret very seriously. The 'Iron Cookies' take their name from the iron griddle used for cooking them directly over the fire, traditionally one at a time. They are made with flour, sugar, vanilla and egg.
9. Tapas in the 'Húmedo', Leon's Old Town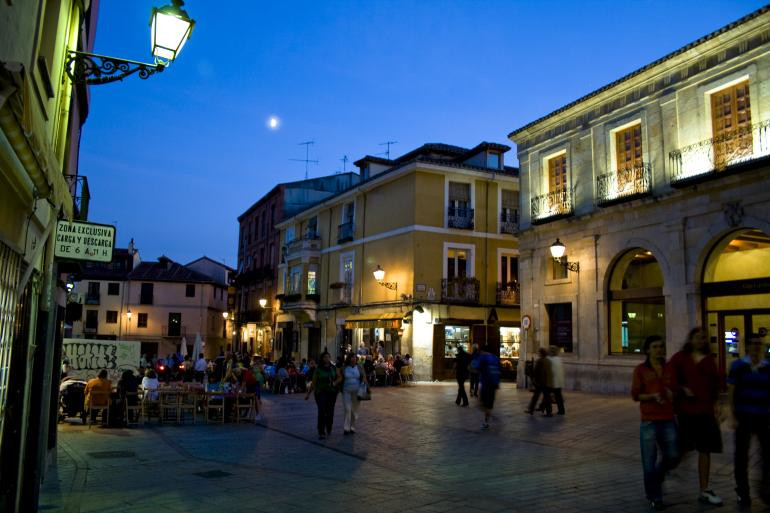 Leon's old town, known as the 'Barrio Húmedo', is a hotbed of tapas bars where it is still possible to take two drinks and be full of free tapas. It is not uncommon to even have different tapas to choose when ordering your drink. Relax while enjoying typical Leonese dishes: beef jerky, blood sausage, gizzard, grilled mushrooms, garlic soup...You'll soon understand the local saying: "Eating tapas in León is a form of art".
10. Mantecadas of Astorga
We close this first part of our gastronomic tour through the French Way in Astorga, where we can enjoy its famous mantecadas, a recommendation from our colleague Manuel Amil. These sweets are still made by hand after 200 years and bear a Protected Geographical Indication that guarantees its origin and quality. If you try them, you'll taste the difference.
Bring home all the flavours of the Camino
As you can see, the Way of Saint James has an enviable and rich cuisine. If you want to buy some of these delicacies, but can't carry the weight in your backpack, your best option is to use our Transfer Bacpack service to send your purchases directly back home or to Santiago de Compostela. We'll keep your goods until your arrival. Go to any Post Office along the Way and our colleagues will provide you with more information and help you make your shipment.
Bear in mind that in smaller towns, Post Offices have shorter opening-hours compared to those in the city. To deal with this, El Camino Con Correos also has a number of Friendly Shops, establishments where you can make your purchases and send them safely in one of Correos' official packagings. Make sure your family doesn't miss out on a taste of you 'GastroCamino'!

Have you tried any of the food that we've included in this post? If you have, give us your opinion and some references for other pilgrims. We hope that this 'GastroCamino' has whet your appetite... Don't wait and enjoy the gastronomic wealth of the Way of Saint James. We will write again about all those delicacies that everyone should try, pilgrim or not.

Buen Camino!
---
Tu dirección de correo electrónico no será publicada.
Los campos obligatorios están marcados con *